Trump Taj Mahal Workers Could Find Plenty of Competition for New Jobs at MGM National Harbor
Posted on: August 8, 2016, 02:18h.
Last updated on: August 8, 2016, 03:17h.
The Trump Taj Mahal will officially terminate roughly 2,000 casino workers when the Carl Icahn-owned property closes its doors for good after the Labor Day weekend next month.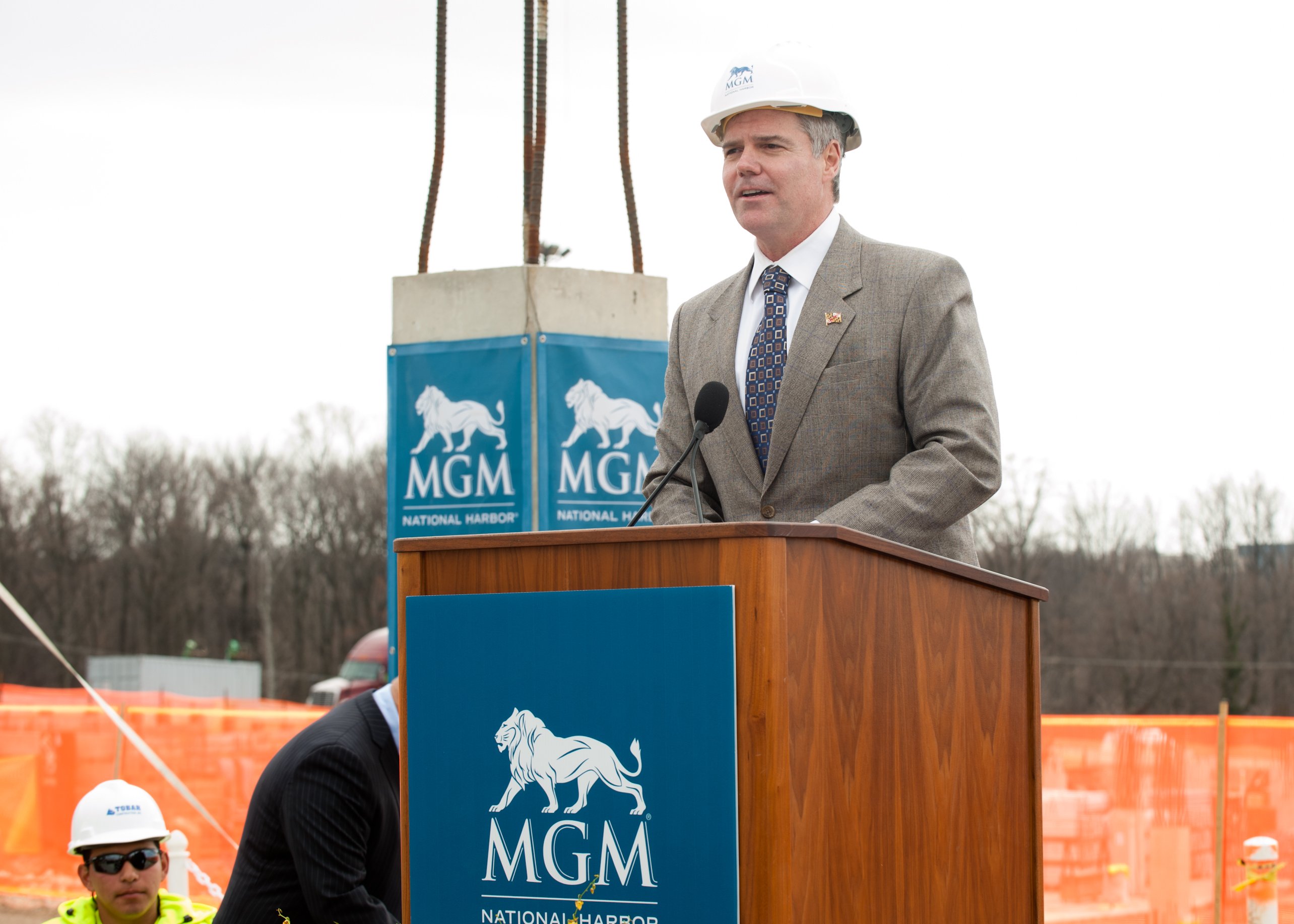 Unite-HERE Local 54 workers union launched a strike at the Boardwalk property on July 1, and after becoming the longest casino walkout in Atlantic City history, owners of the Taj announced on August 3 they were throwing in the towel.
After 26 years in business, the resort will permanently close following the holiday weekend on Tuesday, September 6. The property is the fifth casino in Atlantic City to shutter since 2014. But all is not lost for those who wonder where their next job may be.
Appearing on CNBC's "Power Lunch," MGM CEO Jim Murren said last week that the Taj Mahal's closure is good for his company's $1.4 billion MGM National Harbor near Washington, DC.
"I think it's going to be the most profitable casino in the United States outside of Las Vegas," Murren said on the TV interview. Asked whether the National Harbor facility is the nail in the coffin for Atlantic City, Murren responded, "It's not going to help the underperforming properties, that's for sure."
The latest MGM property is scheduled to open this December.
Fired Up, Then Hired Up . . . Maybe
Though Donald Trump hasn't had any financial interest in the Taj Mahal that bares his name for years, it's his longtime friend Carl Icahn who's taking a loss on the casino's closure.
"Icahn Enterprises has lost almost $100 million trying to save the Taj," Icahn said in a letter to Unite-HERE. "The strike has been the latest and final nail . . . We wish this story could have had a different ending."
The union strike included cooks, bartenders, housekeepers, cocktail servers, and other service workers, but come September, many of them will be looking for work. Given Atlantic City's sluggish economy and spate of recent closures leaving thousands more jobless, it's unlikely they'll find anything attractive in New Jersey.
Murren says he welcomes their applications in Maryland, but warns applicants to bring their A game, because they'll have plenty of competition.
"Many of the dealers and employees are applying to work at National Harbor. We'll probably have 60,000 applications for the 4,000 new jobs that we're adding in Maryland," Murren revealed.
That translates to about six percent of all applicants seeking employment at National Harbor. For potential transplants from the Garden State, the odds are even longer, as MGM has committed to hiring 40 percent of its workforce from inside Prince George County in Maryland, which borders the eastern edge of the nation's capital city.
Not-So-Friendly Competition
Neighboring casino competition has certainly taken a toll on Atlantic City. Next month, only seven casinos will remain in the seaside resort town, with just four on the Boardwalk. The Borgata, Harrah's, and Golden Nugget are all located in the Marina District.
Murren believes Atlantic City needs to redraw the map and make the aging beachfront properties more appealing to tourists.
"It requires a tremendous amount of public and private sector collaboration," Murren said. "Get rid of the urban blight and require all resorts . . . to reinvest significant dollars to expand the market.
"Borgata makes a lot of money . . . because it's a quality property, and it's one of the few left there," the MGM CEO added. Murren might not be totally unbiased in that assessment, though. MGM recently bought out Boyd Gaming's 50 percent stake in the Borgata for $900 million, giving Mullen's Las Vegas-based company total control of Atlantic City's most profitable resort.