California Tribe Leasing Land to Marijuana Growers After Casino Goes to Pot
Posted on: May 3, 2017, 08:27h.
Last updated on: May 4, 2017, 10:42h.
When the relatively tiny Iipay Nation of Santa Ysabel in San Diego County lost their casino in February 2014 to bankruptcy, the tiny Native American group looked for a new revenue source. They now believe they found it, turning the building that once housed slot machines and table games into a high-tech marijuana grow house.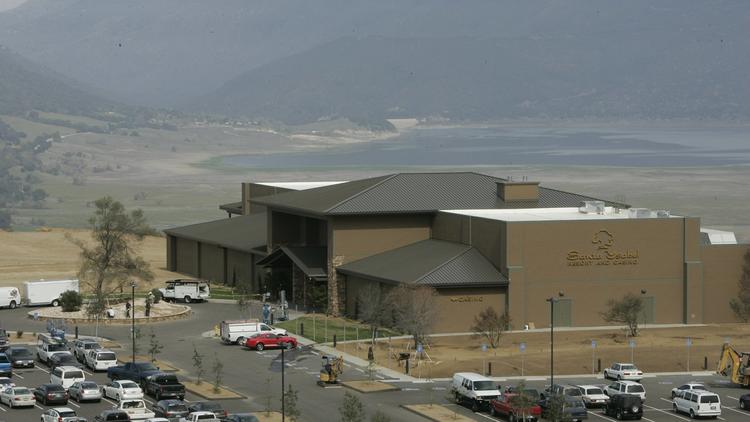 The Santa Ysabel community is taking advantage of a memo put out by the US Justice Department in December 2014 that declared sovereign nations would not be prosecuted for growing pot on tribal land in states that had legalized cannabis. California was one of the original states to approve medical uses of marijuana, and in November 2016 voters decided to allow recreational use as well.
Dave Vialpando, chairman of the Santay Ysabel Tribal Gaming Commission, told the San Diego Union-Tribune the cultivation operation got underway more than a year ago, but still is in its early stages.
"It's two grow rooms, less than 1,000 plants," he said. "Mostly it's still empty space. It's still in development."
Casino Doesn't Always Win
Though called Santa Ysabel Resort and Casino when it opened in 2007, the property never developed any hotel rooms or resort amenities.
Tucked atop a hillside in northeast San Diego County, several larger, more established card rooms casinos existed nearby. And their proximity to freeways was the first disadvantage Santa Ysabel faced.
Then the Great Recession hit, which ended any hopes of securing outside investment. This left just 349 slot machines to produce revenue, which in the end would prove insufficient to support a casino business, let alone pay distributions to 700 tribal members.
The casino quickly fell behind on payments to San Diego county. Owners filed for bankruptcy in 2012, claiming losses of more than $24 million in the first three years of operation. But the court denied a request to restructure the debt. Two years later, the casino shut its doors, jettisoning 115 jobs in the process.
Pot-Committed
The decision to allow pot cultivation on tribal land was purely financial, officials say, as a small band of Iipay were looking for a way to replace the promise of casino capital that never quite materialized. The tribe did briefly try to run an internet bingo site to make ends meet, but authorities soon informed them that undertaking was illegal.
Though the 2014 Justice Department memo does seem to authorize the tribe's new agricultural undertaking, district attorneys are less certain of the venture's legality. They've stated that the Iipay's industrial efforts could violate California state laws.
But for now, tribal leaders are willing to take their chances.
"We have a highly regulated operation," Vialpando told the Union-Tribune. "The tribe has no ownership interest in cannabis, doesn't cultivate it, [and] doesn't process it."
All they do is lease the land in a similarly well-regulated industry. They also only do business with entities producing medicinal marijuana, not recreational pot.
"It's not been a secret to our government partners," Vialpando said. "We have inspections and audits and waste disposal to assure that no cannabis waste leaves the reservation."
Similar Guides On This Topic