Tribal Casinos Dominate Golfweek's Best Casino Golf Course Rankings
Posted on: September 12, 2023, 04:15h.
Last updated on: September 12, 2023, 07:28h.
There were some silver linings of the COVID-19 pandemic, with one being a boost to the game of golf's popularity. The outdoor sport thrived amid the coronavirus, and interest has held steady in the pandemic's aftermath.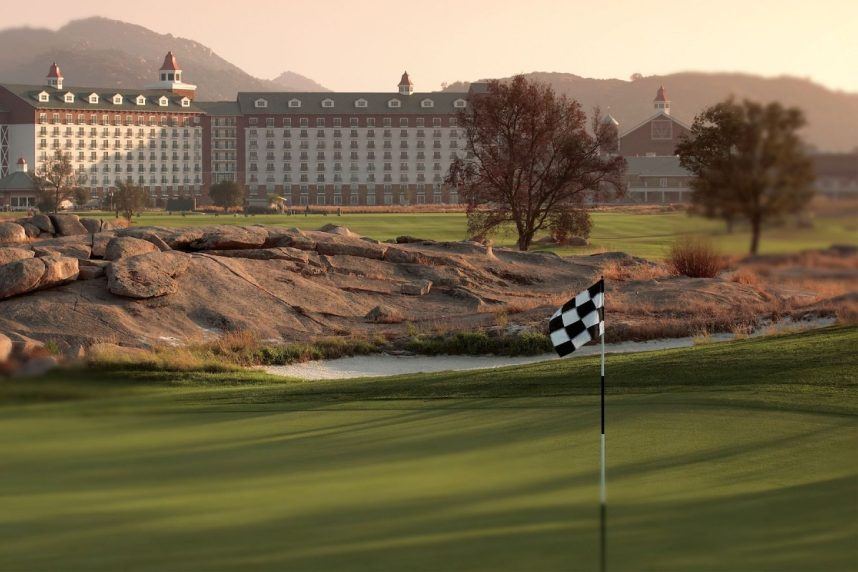 Golf courses are major amenities for many resort guests, and both commercial and tribal casinos have invested heavily in offering premier championship-caliber tracks at their destinations.
Golfweek released its annual list of the US's Top 50 Casino Golf Courses. While there are familiar names atop — Shadow Creek in Las Vegas claiming the top spot again — it's apparent that Native American tribes have become leaders in the golf resort category.
According to Casino.org's tally, of the Top 50 Casino Golf Courses in the US, 33 are tribally owned and/or operated. They include five of the top 10 casino golf courses: Yocha Dehe at Cache Creek Casino in California (No. 3), We-Ko-Pa Golf Club's Saguaro course at the We-Jo-Pa Casino Resort in Arizona (No. 6), The Wilderness at Fortune Bay in Minnesota (No. 7), Turning Stone's Atunyote Golf Course in New York (No. 8), and Barona Creek Golf Club at the Barona Resort & Casino in California (No. 10).
For the Golfweek Top 50 Casino Golf Courses, click here.
MGM Demands Steep Rates
Shadow Creek is owned and operated by MGM Resorts, but getting a tee time takes more than simply staying at an MGM property in Las Vegas. The exclusive golf club is located north of Las Vegas City.
MGM typically reserves Shadow Creek for its high rollers, celebrities, and frequent guests. But there are opportunities for the ho-hum resort guest to play the track, so long as one has deep pockets and at least three friends willing to ante up.
A foursome at Shadow Creek can be booked for four guests staying at an MGM casino on the nearby Strip for $4,000. The toll includes limousine transportation to and from the club. Off-peak rates start at $750 per player.
Shadow Creek was designed by celebrated golf course architect Tom Fazio, who also designed the second-ranked Golfweek casino golf course. Fallen Oak is also owned by MGM but is located in Mississippi, which serves as the Beau Rivage's golf amenity.
Fallen Oak isn't as expensive as Shadow Creek (few golf courses are, save for Pebble Beach or TPC Sawgrass), but it still costs a pretty penny for Beau Rivage resort guests who don't have their round comped. A round at Fallen Oak can cost as much as $300.
Tribal Greens Fees Provide Value
While Shadow Creek is a bucket list track for many golfers, the tribal casino golf courses on the Golfweek list are considerably friendlier to one's travel budget.
For instance, Yocha Dehe at Cache Creek Casino, ranked third on the top 50 list, starts at just $75 and includes range balls and a cart. Rates peak at about $210- almost $800 less than Shadow Creek.
We-Ko-Pa's Saguaro course in Fort McDowell, Az., gives golfers a first-rate desert golf experience on a track designed by famed architects Bill Coore and Ben Crenshaw. Tee times start at just $95 during the hot summer months but do jump to $300 during the prime January and February period.
Fazio's Atunyote course at Turning Stone costs $225 for resort guests and $250 for the public during the prime season.
Tribal golf courses further down the rankings, however, provide exceptional value.
A round at Salish Cliffs Golf Club (No. 17) at the Little Creek Casino in Washington max out at $135. A round at Circling Raven in Idaho at Coeur D'Alene Casino Resort Hotel — ranked No. 18 — won't cost more than $179.