Trade Tariffs Between US and China Threaten Las Vegas Casino Construction Projects
Posted on: September 10, 2019, 11:30h.
Last updated on: September 10, 2019, 12:57h.
New trade tariffs between the United States and China possess a grave threat to billions of dollars worth of planned construction projects across Las Vegas and Southern Nevada.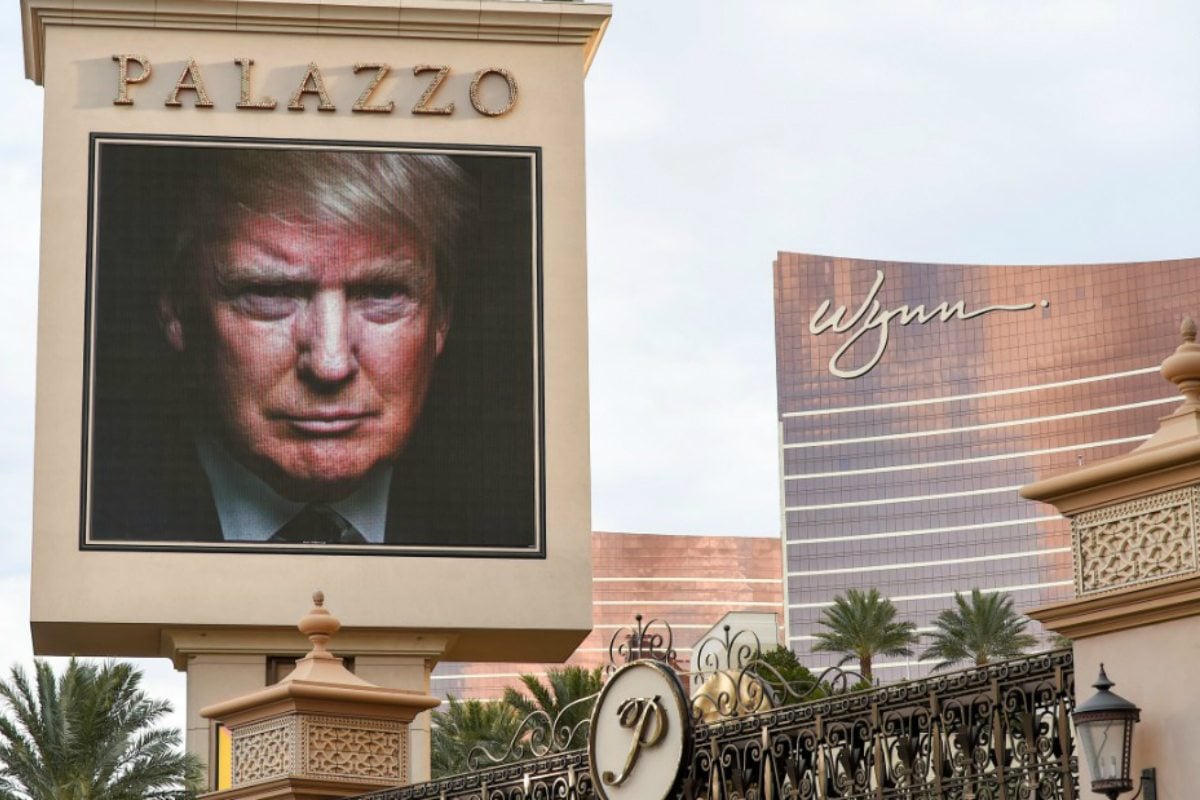 Beginning October 1, President Donald Trump will increase tariffs on $250 billion worth of Chinese goods from 25 percent to 30 percent. And come December 15, the US will extend a new 15 percent tax on $160 billion worth of Chinese products.
With China being the largest exporter of steel in the world, that presents major concerns for planned construction projects in Southern Nevada.
"We are hearing more about projects that are re-evaluating moving from planned to under construction due to increased development costs," Applied Analysis principal analyst Jeremy Aguero told the Las Vegas Review-Journal.
Several new casinos remain under construction, including Resorts World Las Vegas and the former Fontainebleau that is today known as The Drew. Red Rock Resorts is inching toward the end of its more than $1 billion acquisition and makeover of the Palms, and Hard Rock is set to undergo a rebranding to Virgin in February 2020.
The latest Las Vegas Convention and Visitors Authority's (LVCVA) Construction Bulletin shows that there are more than $15.2 billion in ongoing or planned projects scheduled to open through 2022 in Las Vegas.
Steel Deals
The $1.8 billion Allegiant Stadium that will become home of the National Football League (NFL) Raiders in 2020 is nearing completion. Officials say the project remains on budget.
The LVCVA says its convention center expansion hasn't yet been impacted by the US-China trade war. But Jackie Robinson, the former NBA player who is behind a proposed 27-acre sports and entertainment complex on the Strip, told the RJ the expected cost has increased from $2.7 billion to nearly $3 billion due to higher steel and labor costs.
According to the World Steel Association, six of the 10 largest steel-producing companies are headquartered in China. The largest steel producer domestically is US Steel – which ranked No. 26 globally in 2018.
If you've already ordered your materials and locked in a contract, and if the tariffs go into effect, it doesn't affect you," UNLV Center for Business and Economics Research Director Stephen Miller told the RJ. "If you hadn't done that, then you're buying on the market, and it may or may not affect you."
The construction firm building the MSG Sphere at The Venetian said a $1.7 billion price tag is more realistic than the $1.2 billion originally planned. The Madison Square Garden Company told investors the $500 million premium is under review.
Tariff Scandal
Trump and China President Xi Jinping's trade duel has threatened economies around the world. Stock markets remain unsettled, as the two powerful leaders continue their negotiations.
Political online betting exchange PredictIt asks whether there will be a recession in Trump's first term. "Yes" shares have gained traction over the last month, increasing from 36 cents on August 11 to 40 cents today – an 11 percent surge.
Trump will presumably need a strong economy to retain occupancy in the White House. The PredictIt market asking which party will win the 2020 presidential election has Democratic shares far ahead at 57 cents, with Republican shares at 46 cents.
The more traditional political betting lines – which are banned in the US, but legal in the UK – have the presidential race as more of a toss-up. William Hill has a Democrat winning the White House at -125 and a Republican -110.
Similar Guides On This Topic