Tiger Woods vs. Phil Mickelson Match Tees Up Various Sports Betting Opportunities
Posted on: November 12, 2018, 12:06h.
Last updated on: November 12, 2018, 12:06h.
Tiger Woods and Phil Mickelson tee off at noon PT the day after Thanksgiving (Nov. 23) in a winner-takes-all $9 million match from Las Vegas' Shadow Creek Golf Course. The golf spectacle will come with an abundance of betting opportunities, with the two superstars wagering their own money in various side bets during the round.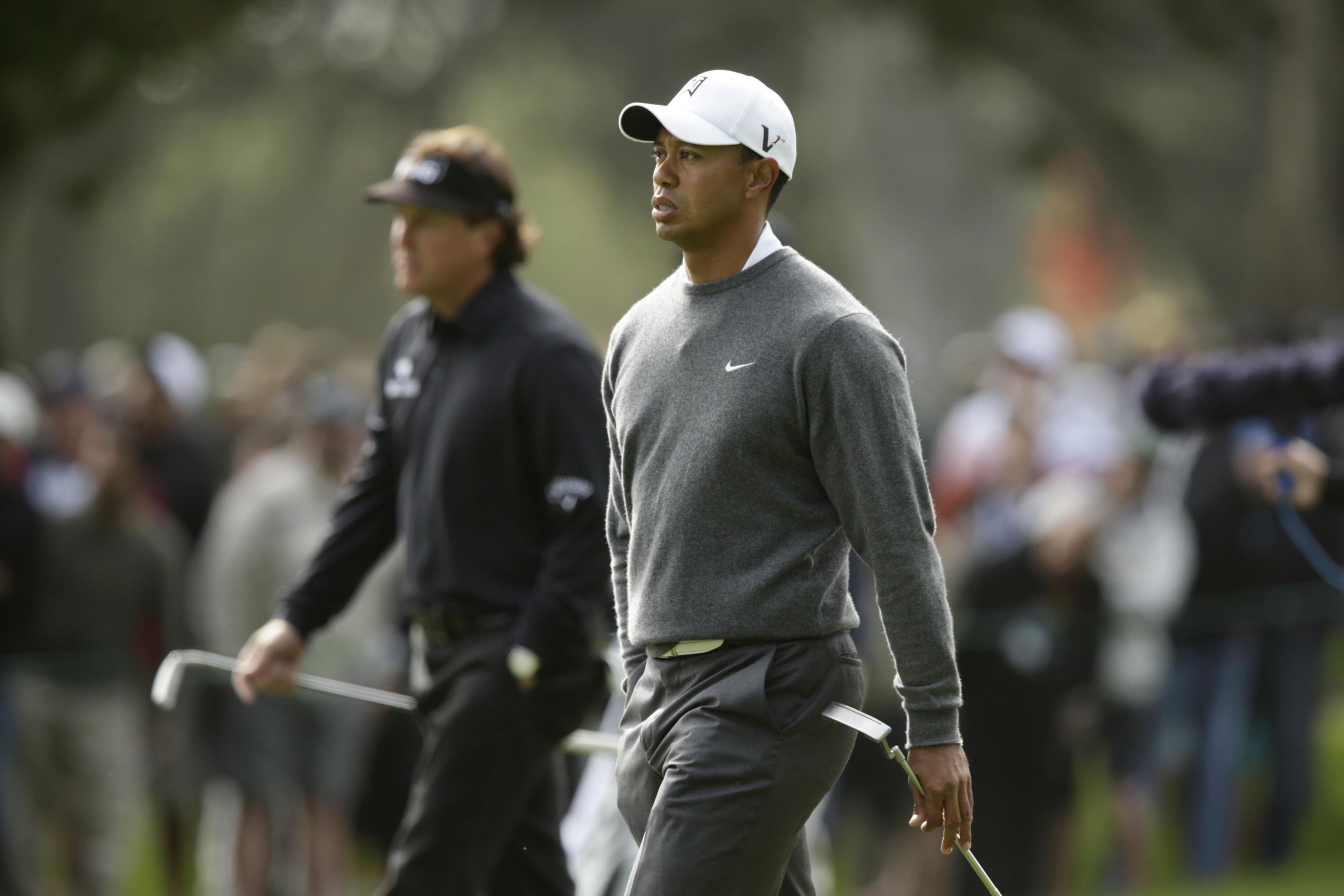 Dubbed "The Match," Tiger and Lefty have already begun the trash talking. Phil said it will be "the easiest $9 million" he's ever made, while Tiger asked reporters who has more PGA Tour victories (Woods has 80, Mickelson has 43).
Bettors feel Tiger is the heavy favorite. Woods had a successful second half of 2018 that was capped off with a win at The Tour Championship, which was his first win in more than five years.
After opening "The Match" odds at basically even money, the Westgate SuperBook has shortened Woods' line to -210. That implies a winning chance of 68 percent, with a $100 bet netting $47.62.
Mickelson has lengthened to +175, or implied odds of 36 percent. A $100 wager wins $175 should Lefty pull off the upset.
Along with the winner taking the $9 million purse, which is being funded through sponsorships, Woods and Mickelson will split a portion of pay-per-view buys. Their own money wagered in the side bets will be donated to charity.
Sports Betting Primetime
The Supreme Court shot down the federal sports betting ban in May. Since then, five states have joined Nevada in authorizing full-fledged sportsbooks.
The big four pro sports leagues have eased their anti-gambling positions, as has the PGA Tour. Though not a sanctioned Tour event, sports betting will be a prevalent component of "The Match."
During the round, Phil and Tiger will challenge one another to side games such as whether one will get their ball "up and down" from a greenside bunker, whose drive will go the furthest, and closest to the pin on a par three.
Viewers who pay the $19.99 PPV can also play a game online called "Pick'em Challenge." Players will try and guess the outcome of each hole and build the longest streak of correct results. The person who runs the longest streak will win an all-expense paid trip to Las Vegas. And anyone who picks the precise outcome of every hole wins $1 million.
Real Time Data
Another component of "The Match" that links sports betting to the competition is the displaying of statistics and likely outcomes in real time.
"The broadcast will include real-time, hole-by-hole statistics that will be displayed on screen to forecast the probability of certain outcomes during the match. The data is based on a model and algorithm that combines ShotLink Intelligence with characteristics of Shadow Creek to calculate the likelihood of various scenarios to occur," organizers of "The Match" said in a press release.
After a hole has concluded, the broadcast will integrate a proprietary data stream provided by the MGM Resorts Race & Sports Books … to deliver odds, moneyline, and other information associated with the golfers' performance," the release stated.
Tickets to the actual event aren't being made public, but bettors across Nevada, and in Delaware, New Jersey, West Virginia, Mississippi, and New Mexico, will be gambling on every shot.