Third Pennsylvania Online Gambling Bill Introduced By Tina Davis
Posted on: April 8, 2015, 12:39h.
Last updated on: April 8, 2015, 12:39h.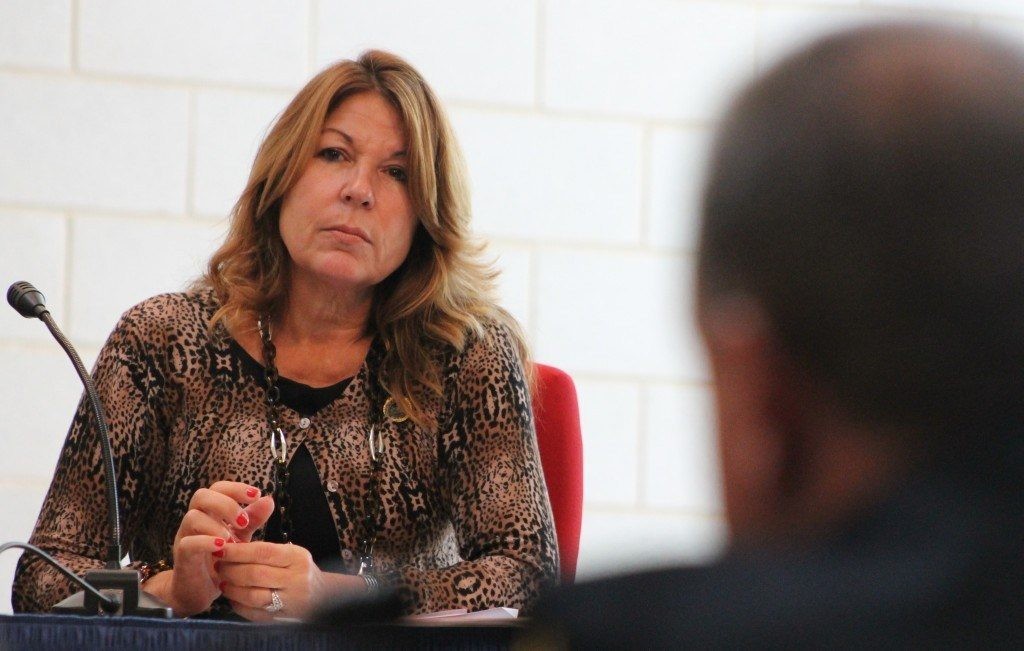 Pennsylvania is one of the biggest targets for online gambling advocates in the United States.
Not only does it boast one of the larger populations in the country, but it also has a recent history of gambling expansion, and legislators seem to be open-minded about offering even more gaming options.
In fact, there are already multiple online gambling bills in the legislature, and a third one was just introduced this week.
Representative Tina Davis (D-Bristol Township) has introduced her new bill, known as HB920, in order to offer yet another option for legislators who might want to regulate online poker and casino games in the state.
Davis has done this before: her bill is very similar to one she introduced in 2013.
"Considering efforts across the country to legalize internet gaming, it is imperative that we maintain the integrity of our gaming industry amid inevitable federal preemption and competing states," Representative Davis wrote earlier this year.
"A responsible internet gaming system must be created in order to protect Pennsylvanians and the success of the established gaming industry in the Commonwealth."
Bill Includes In-Person Registration, Large Tax Distributions
Responsible may be the key word in that statement, as Davis' bill takes steps to tightly control the iGaming industry and ensure that it generates funds for the common good.
First, there's the fact that the bill would require prospective online gamblers to register for a membership at any of Pennsylvania's 11 current casinos.
The casinos would then be responsible for approving each player for online gambling individually.
Davis' bill would also carry a fairly hefty tax on Internet gambling. All online gambling would be taxed at 28 percent of gross gaming revenue, with that money split amongst three bodies.
The majority of funds would go towards the Property Tax Relief Fund, while 30 percent would be designated towards reducing the cost of transit services for the elderly. A smaller portion, 15 percent, would go to the Pennsylvania Race Horse Development Fund.
Under this version of online gambling, only licensed Pennsylvania casinos would be eligible to operate Internet gaming sites. Each licensee would have to pay $5 million to get started; after a year, licenses could be extended for three years at a time for a $500,000 fee.
Three Bills Now Available for Lawmakers to Choose From
Perhaps aided by the fact that it has been seen before, Davis' bill does already have a fair amount of support in the legislature, as several other Democratic representatives have signed on to co-sponsor the legislation.
But it enters a rather crowded field, as two other bills that would regulate online gambling have already been introduced this year.
First, there was HB649, introduced by House Gaming Oversight Committee chairman John Payne (R-Hummelstown), who sees expanded gambling as an alternative to raising taxes and has garnered some bipartisan support for his legislation.
There's also a third bill from Representative Nick Miccarelli (R-Delaware County) that would only regulate online poker without allowing for a wider variety of casino games.
Of the three bills, Payne's may have the inside track because of his position. The Gaming Oversight Committee is expected to hold a public hearing on the topic of "Internet Gaming and Mobile Gaming" later this month.