The Royal Wedding: Odds, Oddities, and Novelty Bets That Did and Didn't Pay Off
Posted on: May 21, 2018, 04:15h.
Last updated on: May 21, 2018, 04:26h.
Of all the wacky royal wedding lines offered by UK bookmakers, one that didn't come in — to the delight of an estimated two billion global viewers — was that the now-Duchess of Sussex, née Meghan Markle, wouldn't even show up.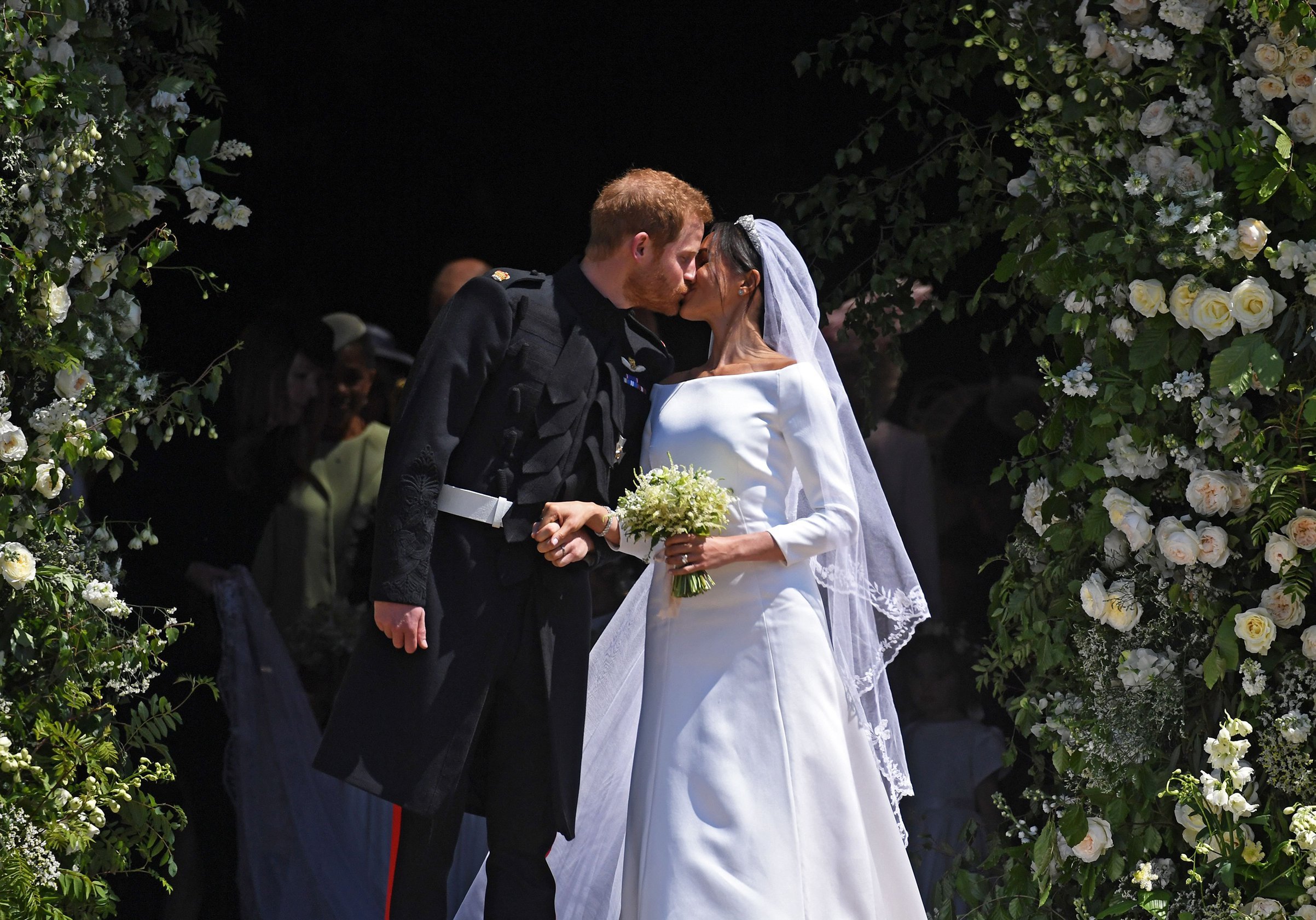 At 1,000/1 — from a cold-blooded gambler's perceptive — it was actually a really good bet. But with this level of pageantry, most folks hoped to enjoy the spectacle unfold instead.
After all, not many of us get to become top-of-the-food-chain royals simply by saying "I will," and the combination of being biracial, drop-dead gorgeous, and quite outspoken had Markle as one the most popular royals-to-be since Harry's own mother, Princess Diana, before her.
Not only did Markle show up, she opted to walk through the doors of St. George's Chapel in Windsor alone. She's an actress, after all, and knows the show must go on.
Earlier in the week, bookies had Meghan's father, Thomas Markle, as a relative outsider to walk his history-making progeny down the aisle at 9/2, which was fair enough, given that he'd just had heart surgery.
According to Amy Jones of Paddy Power, this was a big market, largely because people were reacting to the news agenda, and the news of her father's health problems.
Givenchy Slaps Down Ralph & Russo
Meghan's mother Diana Ragland was a hot favorite at 1/5 (representing an 80 percent chance), while President Donald Trump was bringing up the rear at 5,000/1.
But all the smart money was on Prince Charles, who stepped in gallantly to deliver his impending daughter-in-law to her future prince. You could have bagged that eventuality at 8/1 and it all seems so obvious now, doesn't it?
By far the biggest market of all, according to Jones, was on the designer of Markle's dress. Bookies said they had to suspend markets on Ralph & Russo, due to a suspicious volume of late bets, prompting fears that a butler may have spilled the beans.
It proved to be a red herring, and "you shoulda had your money on the Givenchy," was an oft-heard mutter uttered by grumpy old men in the bookmaker shops of Merry Old England, followed by a sharp ripping of betting slips.
TV commentators "ooohed" and "aaaaaahed" over the gown's simple yet classic lines, and sequin manufacturers everywhere wept even more than the grouchy losers.
There wasn't so much as a seed pearl to be found anywhere on the "exclusive double-bonded silk cady," as described later by a Kensington Palace spokesperson, and regal wedding gown knockoffs are big, big business in the replica bridal market.
Indulging the Royal Beard
And now, for something completely different: Harry's ginger beard.
Apparently, a beard is a no-no for servicemen or ex-servicemen sporting army gear. Who knew? Well, maybe a bunch of budding sharpies, who had their money on Harry to shave, based on this insider knowledge.
But Harry reportedly got special permission from his grandmother, HRH Queen Elizabeth, to keep the beard and — as top dog in the firm — she can do that. At 92, the queen now seems rather blasé about it all, and the woman who once forbade her own sister from marrying a divorced man for love is now just going with the flow.
You could have had Harry to shave his beard at 5/6, or to keep that ginger scruff, also 5/6, which demonstrates perfectly how the bookies cleaned up even more than those people selling Union Jacks and wedding memorial mugs plastered with the good-looking couple's countenances.
Most viewers considered the day an unorthodox win for the British royal family, whose previously stuffy image is now more deconstructed than the diamond count in the newly coined Duchess of Sussex's dazzling wedding tiara. Which you can bet had as much security watching it as the royal couple themselves.
After all, diamonds are forever. Royals come and go.