Prince Harry Engaged to Meghan Markle, UK Oddsmakers Run Wild With Betting Lines
Posted on: November 27, 2017, 02:00h.
Last updated on: November 27, 2017, 11:23h.
Prince Harry has popped the question to longtime girlfriend Meghan Markle, and the American actress and model said "yes" to becoming royalty and joining the House of Windsor.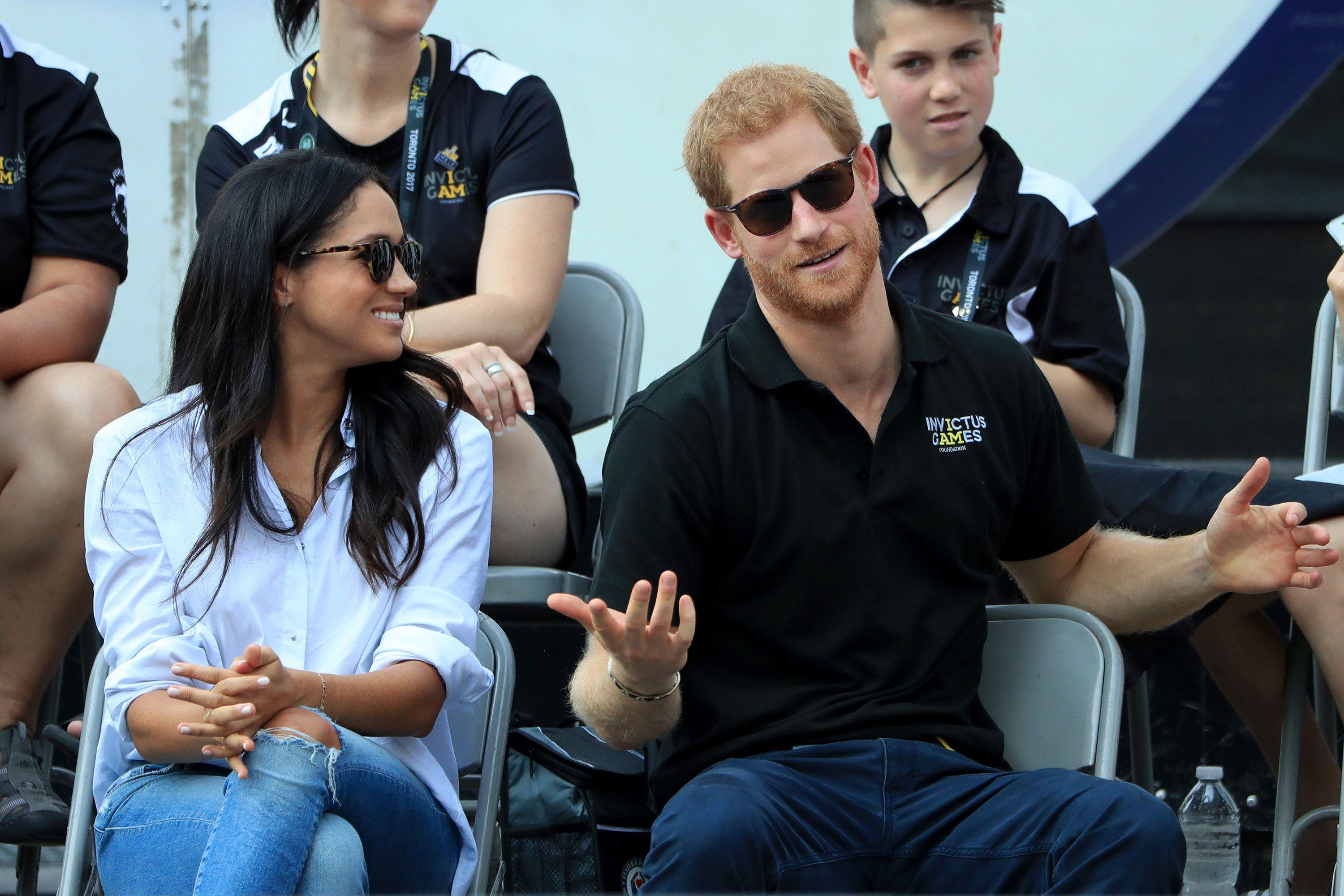 Naturally, UK oddsmakers are celebrating the momentous occasion by offering up a smorgasbord of betting opportunities. Irish bookmaker Paddy Power thinks next March or April is the likeliest month for the wedding, both at 10-3, followed by May 2018 at 2-5.
As for Prince Harry's bachelor party, the former party boy is expected to return to Las Vegas. Sin City is the frontrunner at 12-1, followed by Berlin (16-1), Barcelona (18-1), and Prague and Amsterdam (20-1). In 2012, Harry got into a harry situation in Las Vegas when nude photos of him playing strip billiards leaded to the internet.
Markle, 36, is three years Harry's senior, and was apparently able to tame down Harry's previous partying ways. Markle was married between 2011 until her divorce in 2013.
As for Harry's older brother Prince William, who is second in line for the British throne, Paddy Power asks what the name of his and Catherine's third child will be. Alice (8-1) and Arthur (10-1) are the favorites. The expecting couple hasn't revealed a gender.
Shotgun Wedding?
Paddy Power is known for offering controversial odds, and the bookmaker isn't shying away from provocative lines despite the royal subject matter.
Concerning the possibility of the engagement being a response to Meghan being pregnant, Paddy Power's odds on the Royal family confirming she was pregnant during the wedding is long at 14-1. That means bettors think there's a less than seven percent chance of this being a shotgun wedding.
However, for Harry and Meghan to announce she's with baby at some point in 2018 is at 4-6. That's implied odds of 60 percent, with a $100 successful bet netting about $67.
Bettors can also take odds on who will attend the wedding. Elton John, who rerecorded "Candle in the Wind" in 1997 to tribute Princess Diana, is almost a sure thing at 1-50. A $100 bet on Sir Elton being among the wedding-goers returns just $2 should he accept the royal invitation.
Other notables include the Obamas (5-2), Hillary Clinton (10-1), longtime former Harry girlfriend Chelsy Davy (33-1), and President Donald Trump (50-1). Vladimir Putin and "any of the Kardashians" are longshots at 66-1.
Robert Mugabe, the 93-year-old former president of Zimbabwe who helped the country free itself from British colonialism, is at 275-1.
Harry's brother Prince William will almost certainly be the best man at 1-200. To win $100 on that bet, gamblers will need to put down $20,000.
Royal Reception
Elton John is also the odds-on favorite to take the entertainment duties at the reception at 5-4. Skream, an electronic music producer, follows at 10-1. Drake (25-1), Victoria Beckham (40-1), and Kanye West (50-1) are longer.
The entire shindig is expected to take place at Windsor Castle (1-25), or possibly Westminster Abbey (5-1). There's little chance of Harry convincing his royal relatives that Las Vegas is a more appropriate wedding setting (300-1).
Alexander McQueen is the current frontrunner to design Meghan's dress (7-1). Mikhael Kale is second at 9-1, with Burberry and Emilia Wickstead (10-1), and Greta Constantine (11-1) rounding out the top five.