The Fall of Macau: What Happened to the Gambling Fireball in 2015?
Posted on: December 29, 2015, 02:00h.
Last updated on: November 9, 2015, 04:27h.
The fortunes of Macau were already tumbling as 2015 began. The downturn actually started back in June 2014, when the gambling hub recorded the first-ever monthly dip in revenues since Stanley Ho's casino monopoly ended in 2012, a move that had effectively opened the Asian gambling region up to foreign investment.
However, no one could quite have expected numbers to fall so dramatically, and consecutively, month-on-month, for the rest of the year and throughout 2015.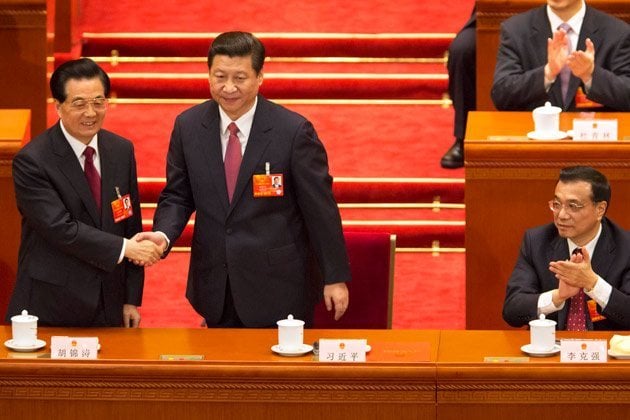 What happened?
Just two months before the initial downturn, Macau had reported a record-breaking Q1 for 2014, with $12.6 billion in revenues. That was up 19.8 percent from the first quarter of 2013. And 2014 was on course to beat the year prior, itself a watershed year, and Forbes was calling Macau "one of the world's fastest growing economies." The enclave was taking in in just two months what Las Vegas scored in a year.
Macau had benefitted greatly from the explosion in Chinese tourism in the preceding years. A greater freedom of movement and a burgeoning new Chinese middle class had certainly contributed to the gambling boom, and, as the Chinese economy began slow, so did the flow of gamblers from the mainland.
VIP Junkets Hit the Skids
But Macau's bread and butter had always been Chinese VIP high rollers. With a fondness for high stakes baccarat, these whales' trips were facilitated by Macau's multibillion-dollar junket industry. In fact, the junkets accounted for some 60 percent of Macau's revenues during the boom years.
Junket operators would act as middlemen, organizing trips and lending their clients large sums of cash in order to curb restrictions on the amount of money that could be brought from the mainland. VIPs would then settle their debts on their return to China.
Many of these VIPs were, in fact, corrupt Communist Party officials whose fortunes were derived from kickbacks or embezzlement of public money. Corruption had reached epidemic proportions in China, and Beijing had had enough, vowing to track fraudulent officials "to the ends of the earth."
Fearing reprisals from Beijing, the VIPs began to steer clear of Macau, heading to Manilla in the Philippines, or to Vietnam's Ho Tram Strip to get their kicks instead.
Unprecedented Crackdown
The anti-corruption drive was squeezing Macau throughout the latter half of 2014. As well as scaring off the high rollers, Beijing had imposed restrictions on the use of UnionPay, China's only domestic bank card, which further stemmed the flow of middle-class money from the mainland.
Meanwhile, the introduction of a blanket smoking ban inside casinos failed to improve matters.
But by early 2015, China had ramped it up a notch, initiating an "unprecedented crackdown" on the junket industry, tightening regulatory controls and demanding more transparency from the junkets about their clients and the criminal history of their employees. By September, the junket industry was "broken," according to Rob Goldstein, LVS president.
New casino resorts, conceived during the boom time, still opened their doors this year, such as James Packer's Studio City Macau, while Steve Wynn's Wynn Palace Macau due to open in the middle of next.
Despite the general malaise and stingy table games allocations for new casinos from the Macau regulator which is bowing to pressure from Beijing, Packer said he remained upbeat about the region's long-term future, while conceding that Macau's downturn has been "worse than anyone expected."