Thailand Alleged Serial Killer and Gambling Addict Awaits Trial
Posted on: July 3, 2023, 08:07h.
Last updated on: July 3, 2023, 09:07h.
A woman police arrested in Bangkok, Thailand, just over two months ago is already a permanent fixture in the history books. Reportedly because of a severe online gambling addiction, she allegedly murdered 14 people, perhaps more, in what one police officer calls a case worse than that of Jack the Ripper.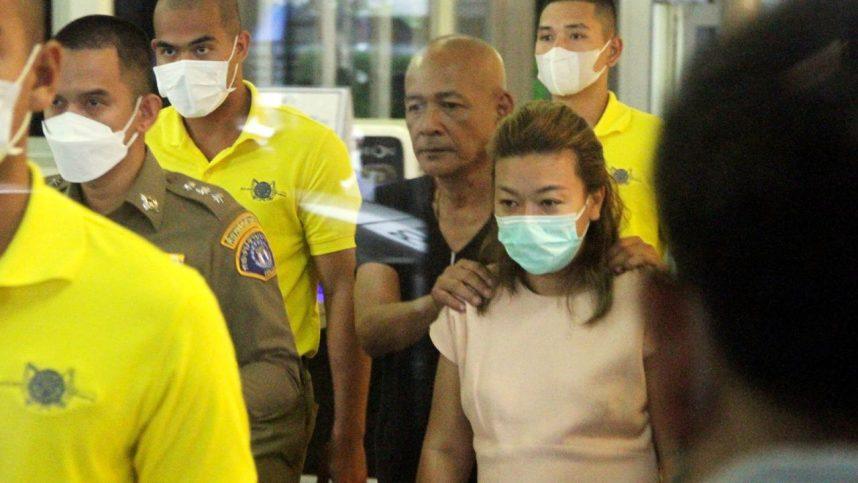 Last Friday, according to Reuters, the investigators wrapped up their investigation and presented their findings. They already had a strong case against 36-year-old Sararat Rangsiwuthaporn, but wanted to make sure they were thorough.
She allegedly used cyanide to poison 15 people, including her friends and acquaintances. A total of 14 of them died, and Sararat now faces 80 different charges.
Thailand's Deadliest Catch
If found guilty, Sararat could become one of the biggest serial killers in Thailand's history. She has already admitted to using cyanide, but denies the accusations of murder.
The alleged serial killings began in late 2020 and continued in various parts of the country until last month. The latest victim, a woman from Kanchanaburi province, died while participating in a religious ceremony.
The police investigations, which included talking to more than 900 witnesses, and the testimony of the lone survivor could be crucial in the case. The working theory is that she had borrowed money, perhaps as much as $140,000, from the victims to feed her gambling addiction.
However, she never found a winning streak and was unable to become a proficient gambler. Therefore, with no means of repaying the debts, she allegedly decided instead to kill those who gave her money.
Sararat, in addition to being the main suspect in the crimes, was four months pregnant when she was arrested. However, according to police reports, she suffered a miscarriage the last week of June while in police custody. The authorities have rejected the theory that they abused her and caused the miscarriage.
She is facing counts of premeditated murder in all 14 deaths. There are additional charges of forgery and theft in the mountain of paperwork the investigators submitted to prosecutors.
However, they seem almost irrelevant, as each charge of murder carries a sentence of at least 15 years. In addition, Sararat could be executed.
Ex-Husband Helps Clean Up the Mess
As police investigators concluded their scrutiny last week, they added a new layer to the saga. They believe Sararat's ex-husband could have played a key role in at least one of the killings.
Sararat, who Thai Deputy Police Chief Surachate Hakparn compares to Jack the Ripper, allegedly killed a then-boyfriend. Suspicions raised during the investigation and the mountain of testimony led them to her ex-husband, Withoon Rangsiwuthaporn.
After police realized they had a potential serial killer on their hands and began an investigation, they thought it was very likely that the woman had received help from a police officer. They didn't realize at the time that it could be her ex, a former police officer, who allegedly had been fired for misconduct.
The authorities had even investigated Withoon, but didn't initially make a strong connection. Eventually, that changed. Sararat allegedly called him to dispose of the boyfriend's body. He has been arrested as well, and faces charges of being an accessory to murder, criminal conspiracy, falsifying official documents, and other crimes.
If there's any good that came out of this, it's that Thailand has promised to make cyanide harder to obtain.