MGM Resorts a Presenting Sponsor of Upcoming Las Vegas Pride Parade
Posted on: October 3, 2023, 02:06h.
Last updated on: October 4, 2023, 12:26h.
For the 16th consecutive year, MGM Resorts International is a presenting sponsor of the Las Vegas Pride Parade and Festival.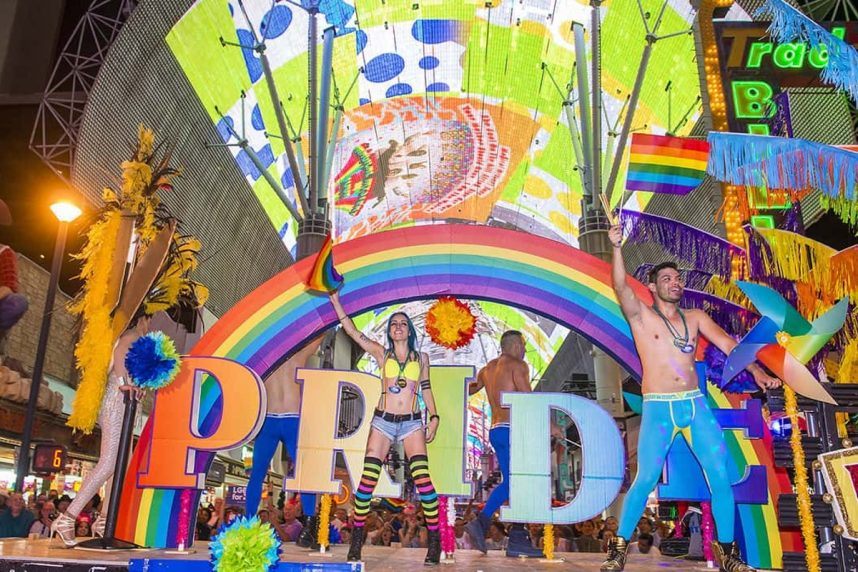 Scheduled for this Friday, October 6 in downtown Las Vegas, the Parade preshow begins at 6 p.m. local time. The Parade will officially begin at 7 p.m. at 801 S. 4th Street at Gass Avenue. The Las Vegas Pride Parade route extends about an eighth of a mile past the Fremont Street Experience along S. 4th to Stewart Ave.
The annual Las Vegas Pride Festival traces its origins back to 1983, when event organizers held Las Vegas' first Gay Pride Celebration at the University of Nevada, Las Vegas. The parade wasn't added until 1997, when the procession took place at Sunset Park southeast of Harry Reid International Airport.
MGM became a presenting sponsor of the annual Las Vegas Pride Parade and Festival in 2003 and has been a staple of the gala celebrating the LGBTQIA+ community ever since. The yearly festival is run by Las Vegas Pride Magazine, a nonprofit that works "to help foster LGBTQIA+ awareness" in partnership with the Southern Nevada Association of Pride, Inc.
Longtime Supporter
In a release provided to Casino.org, MGM Resorts celebrated its longtime support of the LGBTQIA+ community and the Las Vegas Pride Festival. MGM will have a float in the parade and encourage its employees to participate by marching alongside the MGM-decorated entry.
"We are proud to reaffirm our support for the LGBTQIA+ community and celebrate love in all its forms," said Jyoti Chopra, chief people, inclusion, and sustainability officer at MGM Resorts. "Our participation is an extension of our ongoing efforts to foster a more inclusive and equitable world."
MGM was a pioneer in supporting the gay community. In 2004, the company was one of the first major employers in Nevada to offer health benefits to partners and significant others of employees in same-sex relationships. MGM began allowing same-sex marriages in its casino chapels after the state legalized such weddings in 2014.
MGM Resorts is one of two presenting sponsors for this weekend's Las Vegas Pride Parade and Festival, with "Live U=U" being the other. Live U=U is a nonprofit that helps members of the LGBTQIA+ community get tested for HIV and other sexually transmitted diseases and secure free or low-cost HIV care. Presenting sponsors, event organizers say, must contribute a minimum of $35K to the Las Vegas Pride events annually.
MGM also touted that it's been recognized by the Human Rights Campaign as one of the nation's "Best Places to Work for LGBTQ+ Equality" for 11 consecutive years.
Saturday Festivities
The Las Vegas Pride Parade on Friday night is the official kickoff of the Las Vegas Pride Festival that runs the following day at Craig Ranch Regional Park at 628 W. Craig Rd. in North Las Vegas.
Event organizers say Saturday's festivities are "family-friendly" until 7 p.m., when Pride "after-dark" begins using "adult language on stages and is not recommended for children."
"Celebrate diversity at the Las Vegas Pride Festival where everyone is welcome," the festival website reads. "LGBTQIA+ families, couples, and singles, along with their friends and straight allies, come together for an entire day of fabulous fun at Craig Ranch."