Tensions Flare Among DC Sports Betting Contractors — Report
Posted on: June 7, 2023, 02:44h.
Last updated on: June 7, 2023, 03:00h.
An executive responsible for Washington DC's troubled sports betting rollout was paid handsomely while the program fell short of its revenue targets, leading to behind-the-scenes tensions among program participants, according to documents reported Wednesday.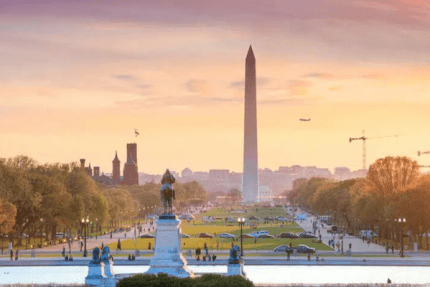 The report adds to the woes facing sports betting in the nation's capital, where city officials gave exclusive access to a homegrown sports gambling app rather than allowing in established players such as DraftKings as other states have done. The app, GambetDC, was created by a partnership between Intralot, a Greek gaming services company, and Veterans Services Corp., a lottery subcontractor in the Washington area.
According to documents obtained by the online news outlet Axios, Intralot executives bristled at the at least $1.4 million it paid annually to VSC and the poor performance of the local firm.
"VSC's principal receives a salary seven times higher than the salary of the District's Mayor and untethered to any actual work or performance," wrote the former CEO of Intralot US, Byron Boothe, in a 2022 letter to DC lottery officials quoted by Axios. DC Mayor Muriel Bowser's salary was $220K last year, according to Axios.
Intralot "reluctantly agreed" to pay VSC and Boothe complained that "VSC cannot perform anywhere close to 51%" of the work it was contracted to do "on its own," according to the correspondence reported by Axios. Boothe did not elaborate on those claims, Axios reported.
Criticisms and Shortcomings
In a separate letter earlier this year to small business officials in DC, Boothe reiterated his criticism of VSC and said Intralot had to make up for VSC's shortcomings.
"This cannot continue," Boothe wrote in January.
Intralot chair Nikolaos Nikolakopoulos retracted Boothe's comments in his own letter to DC officials two weeks later, Axios reported. Intralot announced Nikolakopoulos was replacing Boothe as CEO on Feb. 15, a week after Nikolakopoulos' sent the letter. Boothe remains at Intralot as a strategic consultant.
Requests for comment to Intralot, VSC, and the DC Office of Lottery and Gaming were not immediately returned Wednesday.
DC legalized sports betting in 2018 and GambetDC launched in early 2021 after the City Council approved a no-bid contract for Intralot, with VSC retaining a 51% stake.
Problematic Origins
GambetDC has been plagued with problems from the start, including its infamous crash during the 2022 Super Bowl.
The app lost $4 million in its first full year of operation, falling well short of initial estimates that it would generate $27 million in its first year. In fiscal 2022, GambetDC generated $2.7 million in revenues, remaining well below initial projections.
Dissatisfaction with GambetDC's performance led former DC Councilmember Elissa Silverman (I-At Large) to propose legislation last year that would have ended the Intralot contract. It opened DC's sports betting market to private competitors, mirroring the approach in neighboring Virginia and Maryland.
The Council didn't act on the legislation and Silverman subsequently lost her reelection race in November, but other council members have shown interest in the idea.