Taxis Will Cost $15 More During F1 Las Vegas Grand Prix
Posted on: October 30, 2023, 05:45h.
Last updated on: October 31, 2023, 10:01h.
Though driving a taxi isn't nearly as lucrative as driving a Formula 1 car, it will pay $15 more during the inaugural Las Vegas Grand Prix weekend. The Taxicab Authority Board on Monday approved a pilot program slapping a temporary surcharge of $15 on trips between Harry Reid International Airport and three resort corridor locations for the upcoming race weekend.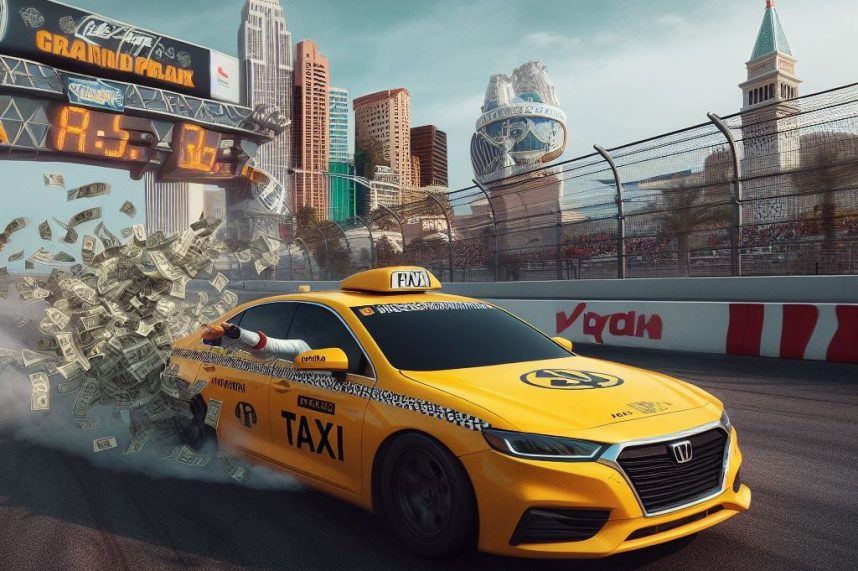 The new fares would make cab rides from the airport to locations north of Sunset Road to Tropicana Avenue cost $37, to locations north of Tropicana to Flamingo Road cost $41, and to locations north of Flamingo to the Strat cost $45.
The surcharge, automatically incorporated into cabbies' existing meter charges, will be effect from noon Wednesday, November 15 through noon Tuesday, November 21. It was necessary, according to the board's five-member panel, to encourage "full workforce participating by permitted taxicab drivers to provide adequate services to the traveling public during the period surrounding the Las Vegas Formula 1 Grand Prix."
In other words, no cabbies in their right mind will want to be stuck in F1 traffic, so the fare has got to be upped to make it worth their while.
Industry representatives testified during a recent board meeting that 100% of the surcharge will be passed onto employees/drivers.
Uber and Lyft are expected to employ surge pricing during the event, meaning that the costs of their rides will be raised to increase the supply of drivers while at the same time suppressing demand from passengers until equilibrium is reached.
That's the idea, anyway.