Tara Reid Sues Sharknado Producer for $100 Million Over Image Use on Slot Machines
Posted on: December 10, 2018, 07:34h.
Last updated on: December 10, 2018, 07:34h.
Hollywood actress Tara Reid is suing the producers of cult B-movie Sharknado over the alleged unauthorized use of her likeness on slot machines.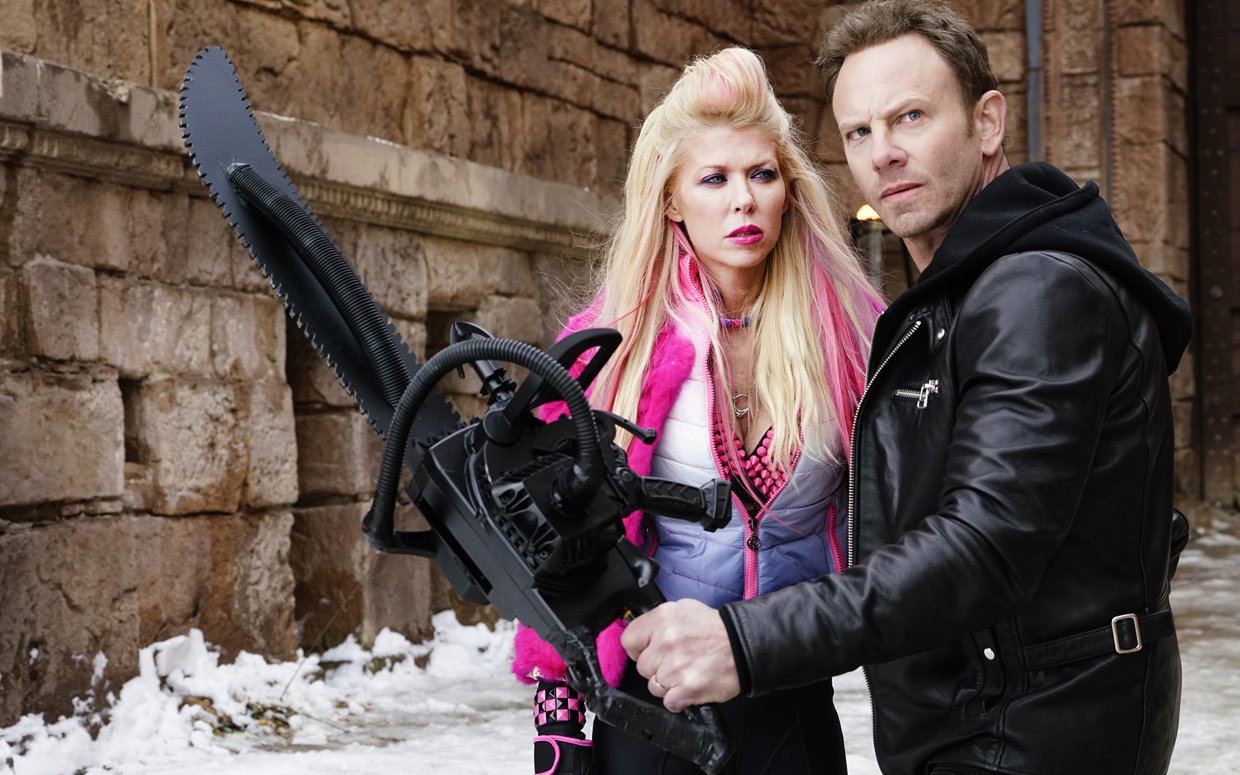 The American Pie and Big Lebowski star is asking for $100 million from Asylum Entertainment and SYFY Media Productions, alleging "false endorsement" and "'misappropriation of celebrity likeness," according to court documents seen by The Blast.
Reid — who played April Wexler in the self-consciously so-bad-it's-good movie series — claims it was stated in her 2016 contract for Sharknado 5 that her face would not be used on products related to tobacco, gambling, and "things of a sexual nature."
Sharknado video slots have appeared both online — from Pariplay software — and in land-based casinos — from Aristocrat Technologies and Gimme Games. The machines' makers are licensed to use assets from the series, including the images of actors and cut scenes from the movies.
Reid also claims producers violated her contract when they signed a licensing deal with UK beer manufacturer Northern Monk Brewing Co. to produce a Sharknado beer.
$100 Million 'to Set Example'
The lawsuit argues the producers' actions were "malicious and oppressive" and is seeking "punitive and exemplary damages in an amount sufficiently large to set a public example of deterrence, and in an amount no less than $100,000,000.00."
Reid believes the figure  is justified because the movie makers have raked in "millions" in licensing fees from "manufacturers of slot machines, gambling products and beer makers, who in turn have marketed their product with her likeness, and continue to wrongfully trade and profit therefrom."
As well as hoping to hit the $100 million jackpot, Reid has demanded injunctive relief, which would prevent her image from being used on the machines ever again.
'Stupid' Movie
According to court filings, Reid received $125,000 to appear in Sharknado 5 and $175,000 for reprising her role in the sixth installment, The Last Sharknado: It's About Time.
Reid recently said she was initially cautious about accepting the role in the first Sharknado movie — which imagined a world where man-eating sharks had been scooped up by a freak cyclone and dropped on Los Angeles — because she thought it was a terrible idea.
"I remember when I received the script, I was like 'This is the stupidest movie [script] I've ever read in my life,'" she told The Daily Star Online earlier this year. "And I was like, 'I'm not going to do it as this is just retarded as sharks are there in LA and taking over Beverly Hills," and I thought what a stupid movie.'"
Latest Casino Stocks:
Retrieving stocks data...
Retrieving stocks data...
Retrieving stocks data...
Retrieving stocks data...
Retrieving stocks data...