Korean Pop Star Jung Jin-woo Pops Into Prison for Illegal Gambling
Posted on: May 16, 2017, 06:00h.
Last updated on: October 24, 2017, 12:00h.
Korean pop star Jung Jin-woo was once a promising musician with hundreds of thousands of fans in his home country.
He rose to fame on the fifth season of "K-pop Star," South Korea's version of "American Idol," but a weakness for gambling has landed the celebrity behind bars for one year.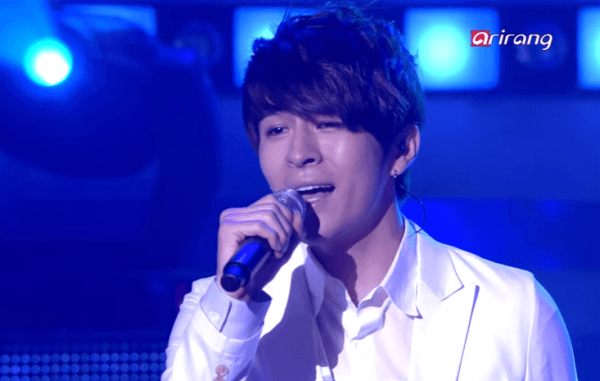 Jin-woo became a household name to many Koreans when he starred on the television reality competition series in 2015.Prior to his run on the TV show, he was in the popular boy band group M To M, which he left in 2013.
He made it all the way to the top 10 on "K-pop Star" before being eliminating on the 17th episode in 7th place. It was after his dismissal from the program that federal authorities publicly disclosed they had been investigating Jin-woo's gambling habits since 2014.
Koreans are banned from nearly all forms of gambling. The penalties for trying to evade the law are steep.
The government initially issued Jin-woo a warning after they detected unlawful activity on his computers. When he failed to cease gambling, they arrested the 32-year-old.
According to media reports, Jin-woo gambled over $3 million on illegal gambling websites, and then asked his stepfather to cover up his actions. After pleading guilty to illegal gambling and convincing his stepfather to make false statements to law enforcement, the Seoul Southern District Court sentenced Jung to one year in prison.
No Games in Korea
South Korea has some of the strictest gambling laws in the world, and has no problem making examples out of its own when it comes to law violators. The country views gambling as a leech on society, and goes to great lengths to keep its citizens away from casinos.
Though the chances of the average Korean being arrested for online gambling aren't exactly strong, when the country gets wind of a celebrity wagering illegally, they often pounce.
In late 2013, three prominent celebrities were each sentenced to six months in prison for participating in sports betting. Three others who gambled less were penalized with fines.
Nor in Japan
Japan is currently in the process of deciding how to move forward with two commercial integrated resorts, which its National Diet approved late last year. But like South Korea, when it comes to their residents, Japan is no fan of gambling. Case in point: Kento Momota, one of the best badminton players in the world.
In Asia, badminton isn't just some game you play a few times in high school gym class or at a summer BBQ. China has dominated the Olympics since the sport was added to the Summer Games in 1972.
Japan had a strong chance at capturing their first men's singles medal due to prodigy Momota. Ranked #2 in the world last summer ahead of the Olympics in Rio de Janeiro, the then-21-year-old admitted to frequently gambling at casinos while overseas, and gambling at an underground ring in Tokyo on numerous occasions.
The admission of guilt prompted Japan to remove him from the Olympic team, essentially ending the country's men's singles title aspirations. Momota hadn't bet on sports, but regularly played baccarat. His total losses, by his calculations, totaled just $5,000.
It should be interesting to see if Japan loosens its strong anti-gambling laws once the two commercial integrated resorts open in the coming years. While entering the resorts will be free for foreigners, the National Diet is expected to impose a door charge up to $100 for citizens.