Study Reveals Nevada Most Gambling Addicted State in America
Posted on: April 26, 2019, 05:55h.
Last updated on: April 26, 2019, 12:38h.
When most people think of gambling in the United States, they think of Nevada. So, it shouldn't be surprising that a study released this week shows The Silver State leads in the nation in gambling addiction.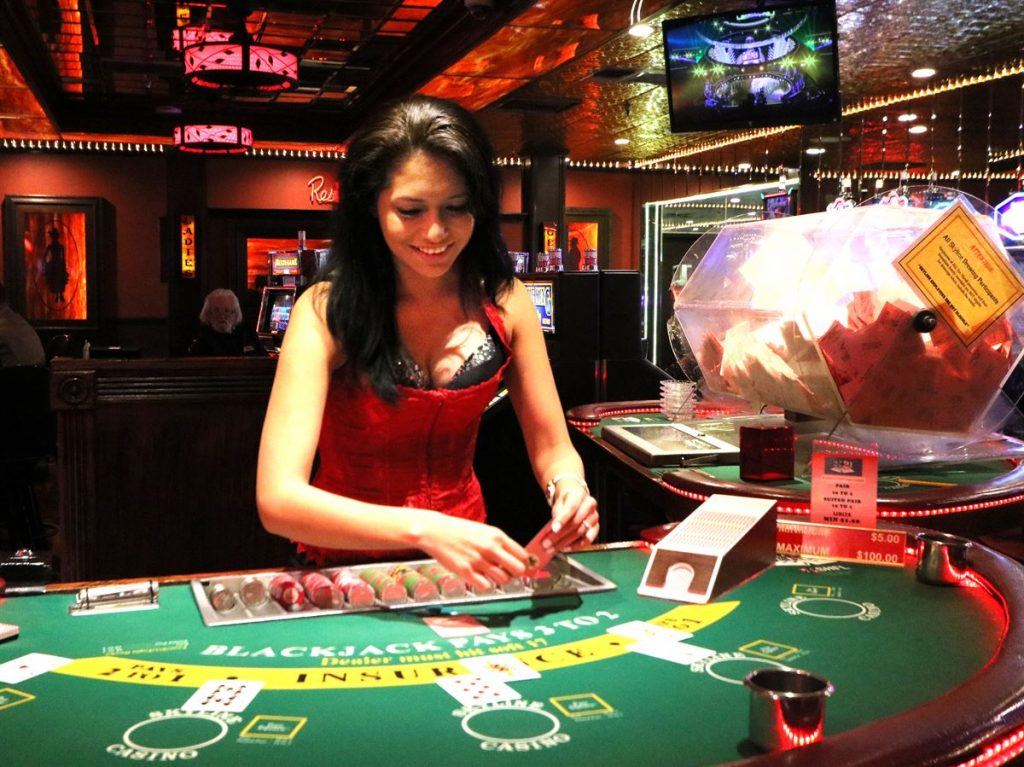 WalletHub, a personal finance web site, conducted research on 20 categories, including the number of casinos, legality of other types of gambling (such as daily fantasy sport, lotteries, and horse racing), and gambling-related arrests.
Nevada finished first, thanks mostly to its ranking in "gambling friendliness" categories. The remaining states in the top five are South Dakota, Montana, Mississippi, and Oklahoma. Nevada also finished first in WalletHub's study last year.
The states where gambling addiction is least-prevalent are Utah, Florida, Alaska, Nebraska, and Alabama. This year's report is available online.
Nevada Findings
According to the study, Nevada's 72.82 gaming machines per 1,000 residents lead the country, as does the $5,218 commercial casino revenue per capita. It also ranks number one, along with Oklahoma and South Dakota, in the number of casinos per capita.
By comparison, Mississippi comes in second in commercial casino revenue per capita, but its venues only earn $920 per resident.
Nevada also leads in per capita Gamblers Anonymous meetings, 5.77.
Yet, despite that, the state does not have a self-exclusion statute and ranks 33rd in gambling counselors per capita.
If Nevada officials want to bolster the support they give to gambling addicts, they should look to their neighbor to their west.
I hope that any state seeking to increase gaming options consider the regulatory practices and related model treatment program the state of California has created," said Dr. Nancy A. Piotrowski, an addiction psychology professor at Capella University. "It represents a more responsible approach to taking care of the cons side of the balance sheet."
Despite the heavy presence of gambling, Nevada fares better in some categories. For example, it ranks 25th in the number of gambling-related arrests.
Lottery Impact
Of course, casino gambling isn't the only form of gambling available in the country. In the U.S., 44 states and the District of Columbia run lotteries.
According to WalletHub, Rhode Island, Massachusetts, Delaware, Maryland, and West Virginia all have the highest lottery sales per capita. In Rhode Island, lottery sales totaled $1,047 per capita. In Delaware, it was $868.
Dr. Kevin Montes, an assistant professor of psychology at California State University-Dominguez Hills, said states should examine automating lotteries and limit them to selling only online. That would enable states to restrict the amount of money people can bet.
"I think this approach would be a good first step to reduce the negative impact state lotteries have on individuals who are least capable financially to gamble while as allowing all individuals (who are eligible) to engage in this recreational activity," he said.
While Nevada topped the survey overall, Mississippi ranked first, along with Minnesota, in the percentage of adults diagnosed with gambling disorders, at 3.9 percent. Mississippi also tied Hawaii and Illinois in the number of per capita gambling-related arrests.
Despite those figures, Mississippi also led the country – along with neighboring Tennessee – with the fewest number of gambling counselors per capita.