Mohegan Gaming Beats Out Caesars, Hard Rock to Win Ontario, Canada Casino Contract
Posted on: September 11, 2018, 12:15h.
Last updated on: September 11, 2018, 12:17h.
Connecticut-based Mohegan Gaming and Entertainment (MGE) has overcome considerable competition to win the rights to run Ontario, Canada's two Niagara Falls-area casinos for the next 21 years.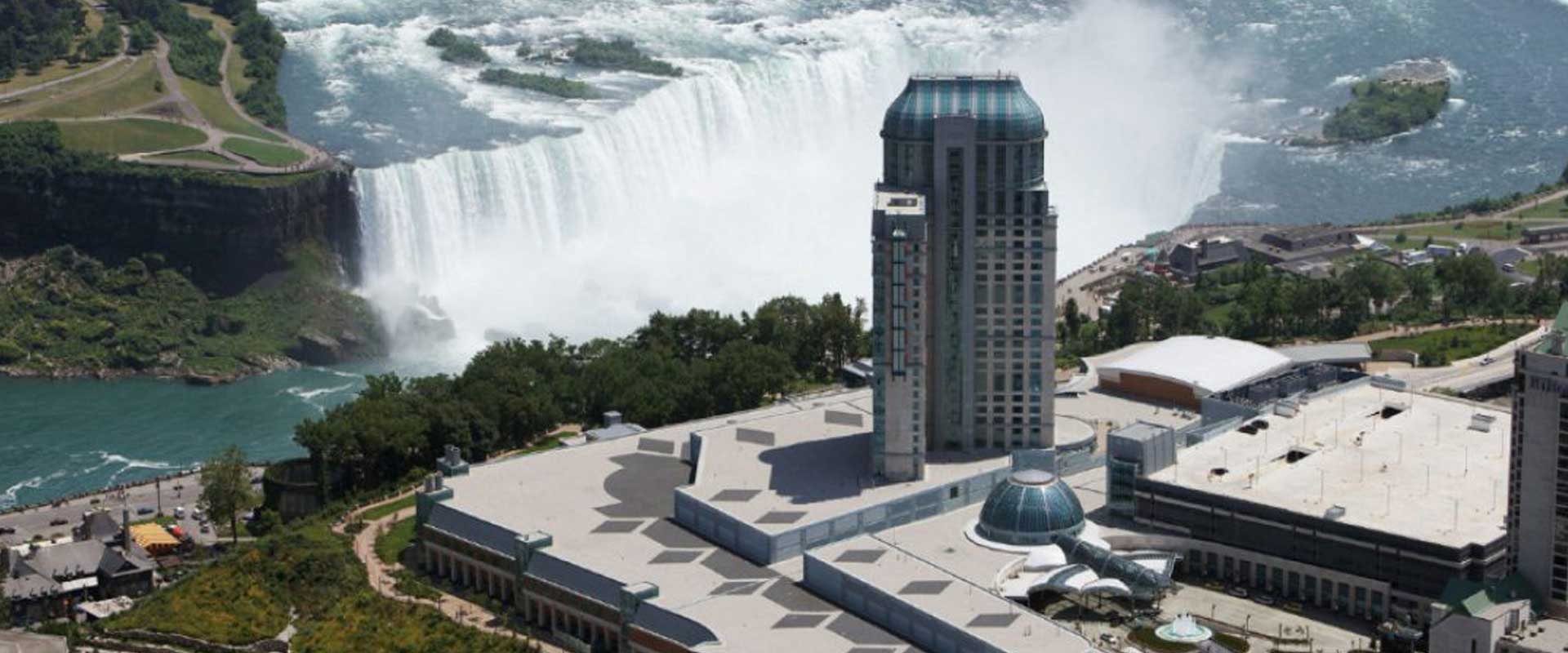 On Monday, the Ontario Lottery and Gaming Corporation (OLG) announced that MGE won the "Niagara Gaming Bundle Contract," which includes the Fallsview Casino, Casino Niagara, and the under-construction Niagara Falls Entertainment Centre.
MGE beat out high-profile rivals to win the rights to the contract, which starts next year. Las Vegas-based heavyweights Caesars Entertainment and Hard Rock International were also in the running, but they ultimately lost out to MGE, a much smaller company with 12,000 employees.
The contract came with stipulations presumably aimed at negating the potential for Mohegan to shut down one property in favor of the other.
Mohegan will not be permitted to close Casino Niagara, which is a leased property … or significantly reduce the number of gaming (tables and slots) for the duration of the current lease, which ends in 2025," lottery spokesman Tony Bitonti said in a statement.
Two Canadian companies were in the running, but dropped out midway through the bidding process.
"By having a US partner like Mohegan Sun, they've already got customer data bases and will market to their current clientele," Mayor Jim Diodati told the Niagara Falls Review.
The mayor is hoping MGE can help expand Niagara's scope to the south: "There's a huge, huge U.S. market. You know we're a day's drive from 120 million people," Diodati said.
Money Spin
Not everyone is celebrating the landmark deal, however. Opposing politicians are critical of the fact that gaming rights have been steered away from government-run jurisdiction.
"It's not about who won the bid," MP Percy Hatfield told the Toronto Star. "But about the fact the government privatized gaming operations at all, costing the province billions of dollars in revenue."
An OLG spokesman declined to provide any of the financial specifics around the deal. However, the organization does point out that Mohegan will invest "billions of dollars in capital development," while creating thousands of jobs.
But the 4,196 people currently employed at Niagara's casinos are more concerned about their ongoing job security in light of the new contract.
With MGE now owning both casinos in town, staffing could eventually be streamlined in the name of efficiency. In the short-term, at least, employees are safe: the contract ensures that those jobs are secure until Mohegan takes over a year from now.
Japan on Radar
MGE has been busy expanding its business prospects of late, and is now hoping to pull off another upset. The company is in the running to win one of three coveted casino licenses in Japan, a country which has the potential to eventually end up behind only Macau when it comes to gaming revenue.
In addition to its eight resorts in the US, MGE already has a foothold in Asia, as it's currently developing a $5 billion casino project in South Korea.