Steve Wynn Loses it Over Wynn Palace Macau Table Game Allocations
Posted on: October 18, 2015, 07:48h.
Last updated on: October 19, 2015, 08:02h.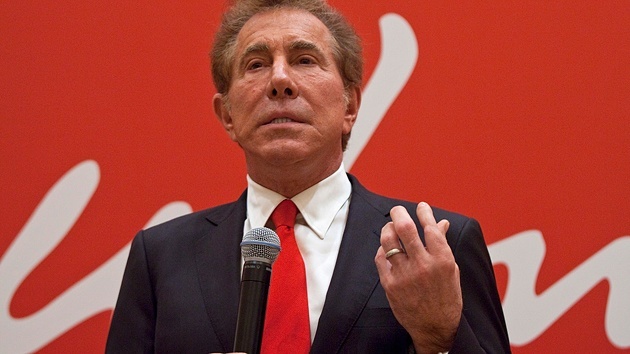 The Wynn Palace Macau represents a huge black spot in Wynn Resorts revenue stream and Steve Wynn is hopping mad about it.
The source of the mogul's ire is the Macau government's refusal to reveal how many table games it will allocate for the new $4 billion development on the Cotai Strip, due to open in March 2016.
The property will have a 30,000-square-meter performance lake, dozens of gondolas shaped like fire-breathing dragons and 15,000 hotel rooms, but table games?
No one knows.
It is set up for 500, which is the amount Wynn wants so he can see a return on his billions of investment dollars.
But under pressure from Beijing, which wants to see more non-gaming attractions in the gambling hub, the government in Macau has been somewhat parsimonious with its allocations recently.
"Mystical Process"
"The reason these extraordinary non-gaming attractions exist is because the damn casino is the cash register," thundered Wynn during a conference call to discuss the company's Q3 results. "We're telling people to come to Macau, but they can't gamble."
Wynn is especially aggrieved because his company has burned through $3.5 billion developing non-gaming amenities at the Wynn Palace, and meanwhile the government's procrastination means that the company is in the dark about how many staff to hire or dealers to train.
The government's policy was "outrageous and ridiculous … a mystical process," said the exasperated billionaire, and "the most ludicrous decision that I've seen in my 45 years of experience."
"None of us are clear on this environment going forward," he added. "It's difficult to plan."
Baccarat Bother
The downturn in Macau meant that Wynn Resorts profits tumbled as a whole during the quarter.
Net income for the three months to September was $73.8 million, compared with $191.4 million for the same period last year.
Overall revenues were dragged down by operations in Macau saw a 37.9 percent decrease in net revenue for the third quarter.
And things are unlikely to get better anytime soon.
The anti-corruption crackdown from Beijing has fueled 16 straight months of revenue decline in the region, and meanwhile the slowing Chinese economy is precipitating a global decline in VIP baccarat.
Baccarat is by far the most popular game played in Macau.
In 2014 VIP baccarat brought in 60 percent of Macau's entire gaming revenue.
And whether the government eventually allocates Wynn 500 tables or 50, if the players don't turn up it'll be all academic.
"In a nutshell, the pull-back in high-end baccarat drop has and likely will continue to weigh on Wynn results in both Macau and the US for the foreseeable future," Wells Fargo Securities told the Las Vegas Review Journal this week.
Most Read