Steve Wynn Faces Gaming Industry Ban in Nevada, State Regulators Declare Him Unsuitable
Posted on: October 15, 2019, 07:56h.
Last updated on: October 15, 2019, 10:06h.
Steve Wynn is the subject of a five-count complaint filed by the Nevada Gaming Control Board (NGCB) that seeks to strip the billionaire's ability to work in the state's gaming industry.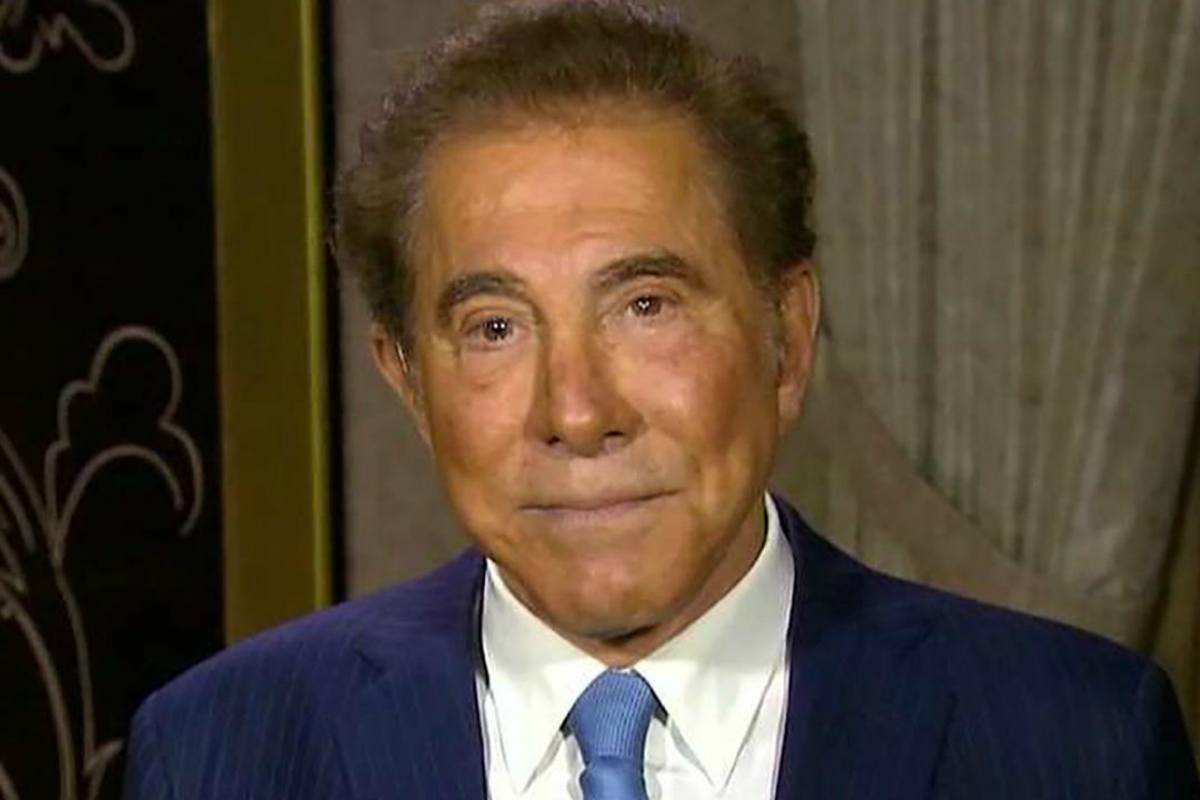 The three-member NGCB says the allegations against Steve Wynn that he sexually harassed female workers, and his responding actions to the claims, violated state licensing suitability regulations. The billionaire casino tycoon maintains he never acted inappropriately, but resigned from Wynn Resorts and sold off his entire stake in the company that bears his name in wake of the 2018 Wall Street Journal bombshell expose.
"The Gaming Commission should revoke Mr. Wynn's Findings of Suitability," the NGCB said in the complaint before the Nevada Gaming Commission. "Mr. Wynn has repeatedly violated Nevada's gaming statutes and regulations, bringing discredit upon the State of Nevada and its gaming industry."
He is unsuitable to be associated with a gaming enterprise or the gaming industry as a whole," the board added.
Wynn is currently living in a $43 million Florida Palm Beach oceanfront mansion that he bought in August.
Wynn Resorts was fined a record $20 million by the Nevada Gaming Commission in February, but was allowed to retain licensure. The casino operator was levied a $35 million fine in Massachusetts, but was allowed to move forward with its $2.6 billion Encore Boston Harbor.
Detailed Accounts
The gaming board justifies its reasoning to revoke Wynn's suitability through five alleged wrongdoings.
The NGC contends:
Count One – Mr. Wynn violated state regulations that require a person to be of good character.
Count Two – Mr. Wynn can no longer adhere to the mandate that requires a person's prior activities, reputation, and habits to not pose a threat to the public interest of Nevada.
Count Three – Mr. Wynn failed to follow company policies in paying a Wynn Las Vegas salon manicurist $7.5 million he allegedly sexually assaulted. The payment wasn't disclosed to the company's board.
Count Four – Mr. Wynn allegedly ordered the company's chief human resources officer not to investigate why he paid a cocktail server $975,000.
Count Five – Mr. Wynn's failure to respond to a NGCB hearing request is grounds for revocation or suspension of Findings of Suitability.
The complaint adds, "The Gaming Control Board's investigation found evidence of multiple instances of sexual conduct by Mr. Wynn involving subordinate employees. By engaging in this conduct, whether consensual or not, Mr. Wynn disregarded Wynn Company's policies and procedures."
"Mr. Wynn serially disregarded his company's policies and procedures. By doing so, Mr. Wynn exposed Wynn Company to potential legal liability and put the reputation of the gaming industry and the State of Nevada at risk," the NGCB concludes.
Blacklisted Tycoon
The Nevada Gaming Commission – the superior to the NGCB – will give Steve Wynn 15 days to respond to the complaint upon receipt.
If the commission ultimately agrees with the NGCB that Steve Wynn is no longer suitable to work in Nevada's gaming industry, it will likely be the official career end for one of the most important figures in Las Vegas history.
Wynn, 77, isn't currently involved in any official public role in the Nevada gaming industry. Along with annulling his suitability, the NGCB also says his actions warrant a fine.