Steve Wynn Expresses Frustration Over Wynn Palace Access in Macau
Posted on: November 5, 2016, 02:00h.
Last updated on: November 4, 2016, 03:23h.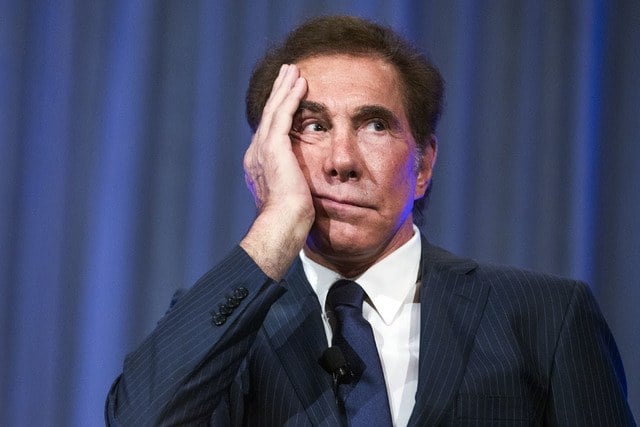 Steve Wynn told investors during his company's third-quarter conference call that revenues are being impacted at the new Wynn Palace resort in Macau due to ongoing city infrastructure projects.
Macau, the special administrative region in China that is permitted to offer gambling, is currently building a much-needed citywide light rail transportation system.
The public transportation grid will allow travelers arriving at Macau International Airport to easily move downtown.
Wynn Palace, a massive $4.4 billion resort that features 500,000 square feet of casino space and 1,706 hotel rooms, will be the first stop on the rail system from the airport. But as construction continues on the train line, Wynn says his venue is paying a price.
Along with the transportation build, MGM Resorts is constructing a new casino resort across the street from Wynn Palace.
"I didn't realize how critical the blockade was until I tried to cross the street," Wynn said during the call. "You take your life into your own hands when you try to cross the street with all the traffic."
Wynn Loss
Wynn said the continued infrastructure work is hampering access to Wynn Palace, and that's hurting the company's bottom line. Vegas-based Wynn Resorts posted a net loss of $17.4 million in the third quarter, which equates to 17 cents per share.
Wynn Palace generated $146.7 million in revenue during the 40 days it was open in the third quarter. At Wynn Macau, net revenue totaled $518.1 million, an 11.5 percent decrease from the third quarter in 2015.
In Macau, it's all about the VIP. Though China is cracking down on junket and touring operators in Macau, Wynn Palace reported $4.15 billion was wagered at VIP tables, and the casino won 2.9 percent.
Wynn Resorts' disappointing earnings release has sent the stock tumbling on NASDAQ. The stock closed at $96.52 on November 2, but fell below $90 on November 3.
Wynn Uncommitted on Trump
During the early days of Donald Trump's presidential campaign, Steve Wynn was rumored to be an unofficial "informal advisor" to his fellow billionaire. But now less than a week out from Election Day, Wynn says he isn't endorsing Trump or Hillary Clinton.
"At the moment, I would tend to vote based upon the Supreme Court possibilities," Wynn said on Fox News this week. "In order to bring the United States and all of its various parts, Latin, skin color, religion, back together again, we have to come up with common ideas we can agree on."
While other Vegas billionaires like Sheldon Adelson and Phil Ruffin are actively working to put Trump in the White House, Wynn isn't willing to publicly state his presidential wager.
In August, Wynn explained his frustration with the presidential campaigns, a notion shared by many Americans.
"I haven't decided who to vote for because I'm waiting for someone to have a responsible conversation," Wynn told CNN. "I'm one of those Americans, frustrated, anxious and unsatisfied."
Most Read