Resorts World Manila Gunman Had Gambling and Employment Issues, Not Linked to Terrorists, Say Philippines Police
Posted on: June 5, 2017, 02:00h.
Last updated on: June 5, 2017, 12:15h.
Philippine police have now characterized Resorts World Manila robber Jessie Javier Carlos as a man who had a severe gambling addiction, which pushed him to last week's robbery at the Genting-owned casino.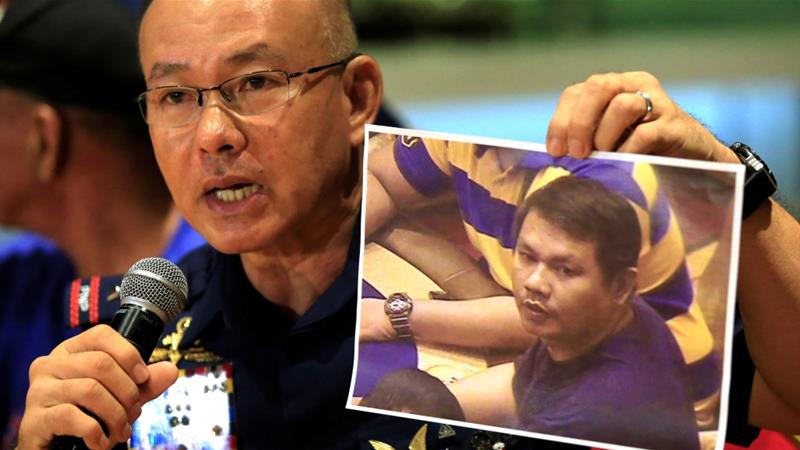 Conversely, despite the Islamic State claiming to be behind his actions, terrorism was not the motive for that attack, authorities in Manila insist.
The violence and arson in the early hours of Friday, June 2, left 37 casino employees and guests dead from smoke inhalation, caused by being trapped on the second floor with gasoline-spurred flames spewing toxic matter into their lungs.
Carlos later retreated into a nearby hotel room, also doused himself with gasoline, and shot himself.
Gambling Debts Revealed
Over the weekend, police started providing more indications that religious radicalism was not the cause to bolster their initial claim of a botched theft. In a press conference Sunday, National Capital Region Police Office Chief Oscar Albayalde discussed the suspect's gambling problem.
His family had asked that he be banned from all gambling establishments and the Philippine Amusement and Gaming Corporation (PAGCOR) honored that request, recently forbidding Carlos from any casino.
"This could have probably triggered him, which is why he was so angry at the casinos," Albayalde said. "He knew that he couldn't just go into a casino to gamble because his picture would be posted there and he wouldn't be allowed inside."
That begs the question how Carlos was then able to enter a Manila casino on Friday. Whether they lack facial recognition technology, or security was simply asleep at the wheel, is unknown at this time.
When he began his rampage, he shot bullets inside Resorts World from an automatic weapon, but reportedly didn't aim at any guests. He did engage in a shootout with security at some point, and was wounded. He also poured gasoline from a two-liter bottle he had with him onto felt-covered casino tables and lit them on fire. Police said this showed his rage against the facility.
The mother of the accused also confirmed her son's wagering and pleaded with others to get help.
"I think what happened to my son shows everyone not to get into gambling so that their families will not be ruined," she said.
"He is heavily indebted due to being hooked in casino gambling, according to his immediate family," Albayalde added on Sunday. "He has a bank account with an outstanding debt of P4 million and several other non-bank related debt. [sic]"
Shortly after the incident occurred, terrorism was suspected and some of the fleeing patrons were heard yelling that it was ISIS, a reference to the international Muslim extremist group. The ISIS-affiliated Amaq News Agency also said Islamic State fighters were responsible.
US President Donald Trump had also suggested terror as a motive for the gunman's actions. Philippine President Rodrigo Duterte said on Saturday that militants were not involved.
Manila police also said Carlos stole roughly 2.3 million in chips as further proof of his criminal intent.
Job Problems Contributed to Downfall
Employed as a tax specialist at the Department of Finance, Carlos lost his job in 2015, when it was found that three years earlier he'd filed false declarations and nondisclosure of his assets in a routine government audit.
He appealed the decision, but an appellate court upheld the firing two years ago. Because he lost his position due to being found dishonest, he also lost his pension and received a permanent ban from working for the government.
With mounting bills and substantial financial liability of more than $81,000, police surmised that Carlos snapped and walked into the casino to carry out his tragic heist.