Sports Betting Revenue Not Delivering Forecasted Tax Benefit, Four States Say Sportsbooks Underperforming
Posted on: April 3, 2019, 08:16h.
Last updated on: April 3, 2019, 08:16h.
Legalized sports betting is now operational in eight states, but officials in four of the markets where the liberalized gambling began last year say revenues are falling short of premarket forecasts.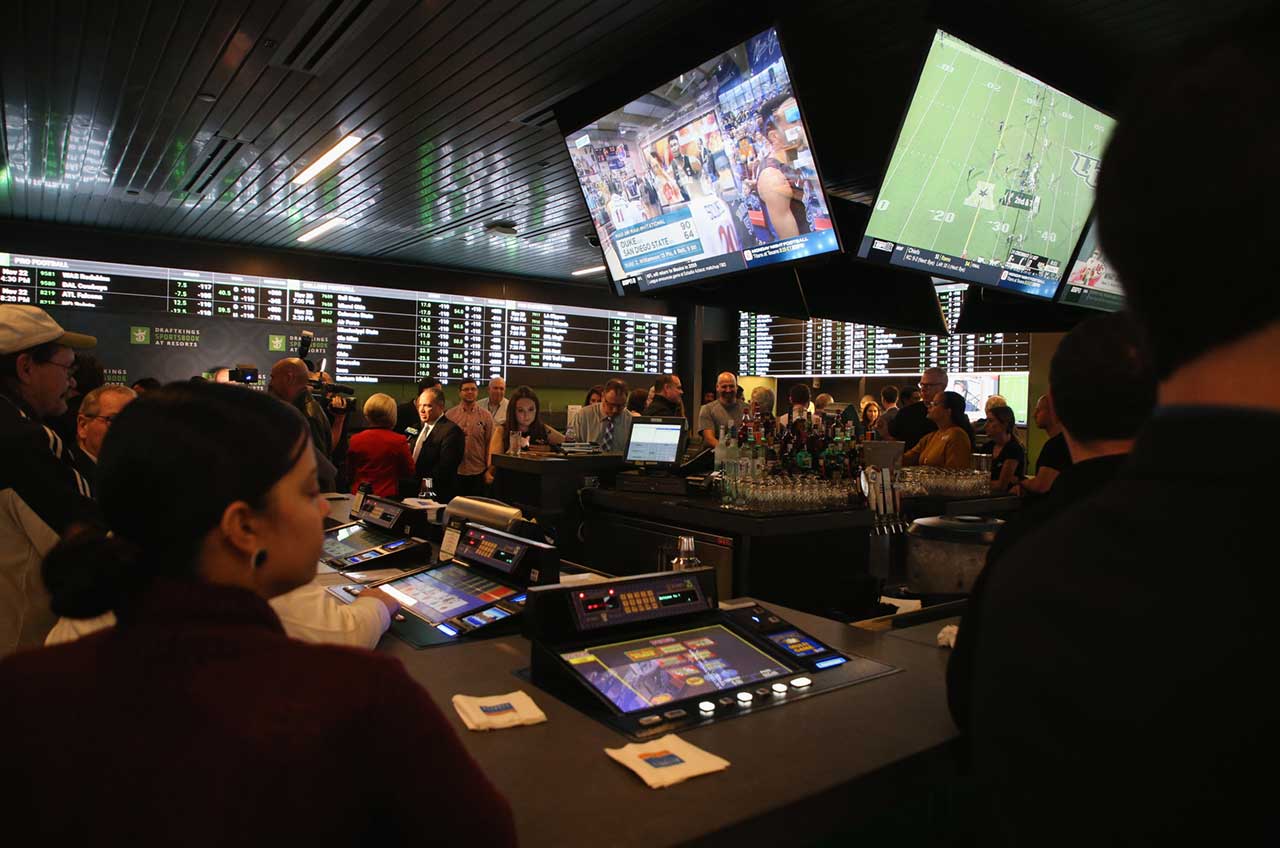 An Associated Press review finds that sports betting gross gaming revenues in Rhode Island, Pennsylvania, West Virginia, and Mississippi are failing to meet projections.
West Virginia is short roughly 75 percent. With four months remaining in its fiscal year, the state has collected $862,000 in sports betting taxes compared to the $5.5 million projected in the inaugural campaign.
Pennsylvania and Mississippi are realizing only half of the anticipated sportsbook win. In Rhode Island, things are even worse. Lawmakers there believed the state would benefit from sports betting to the tune of $1 million a month. Instead, only about $50,000 a month is flowing to the Providence capital.
It's a mixed bag of explanations when it comes to explaining why sports betting hasn't been the cash cow many state lawmakers hoped. Slow rollouts, exclusion of mobile wagering, and poor hold on handles have all been cited.
Rhode Island – the only state in New England with regulated sports betting – was hit hard by the New England Patriots' Super Bowl win in February.
Garden State Flourishing
New Jersey led the fight against the NCAA and big four US professional sports leagues, and ultimately won its case after the Supreme Court agreed last May that the longstanding federal ban on sports gambling was in violation of the Constitution.
The Garden State assumed $25 million in taxes stemming from sports betting in its first full year. Sports betting operations went live in late June, and through the end of the year, government coffers collected more than $10.4 million.
Land-based sports wagers are taxed at 8.5 percent, while mobile bets are taxed higher at 13 percent. 2019 is off to a strong start, as the two sports wagering taxes have generated nearly $4 million for the government.
New Jersey's sports betting market is finally fully operational.
Borgata and Ocean Resort took their first wagers in June 2018. They were followed by Bally's in July, Harrah's, Resorts, and Golden Nugget in August, Tropicana in October, and Hard Rock in January 2019. The state's two horse racetracks – Monmouth Park and Meadowlands – opened last summer.
Mobile Key
It has quickly become evident that sports bettors prefer mobile wagering over visiting a brick-and-mortar sportsbook. In New Jersey, 80 percent of the bets placed through the first two months of the year have been processed online.
Mississippi and Rhode Island both do not allow sportsbooks to operate via the internet. Pennsylvanians also still cannot place bets online, but that will soon change.
Though the Keystone State hasn't yet seen the premarket tax profits it expected, the Commonwealth's exorbitant one-time $10 million licensing fee has still provided the state budget with a nice boost. Pennsylvania sportsbooks are required to share 34 percent of their sports betting win with the state, plus an additional two percent to local communities where they operate.