Sports Betting Operators Utilizing Free-to-Play Games to Lure New Gamblers
Posted on: July 13, 2020, 01:00h.
Last updated on: July 13, 2020, 01:46h.
Sports betting operators battling for market share across the US are using free-to-play (F2P) games to attract potential new gamblers to their networks.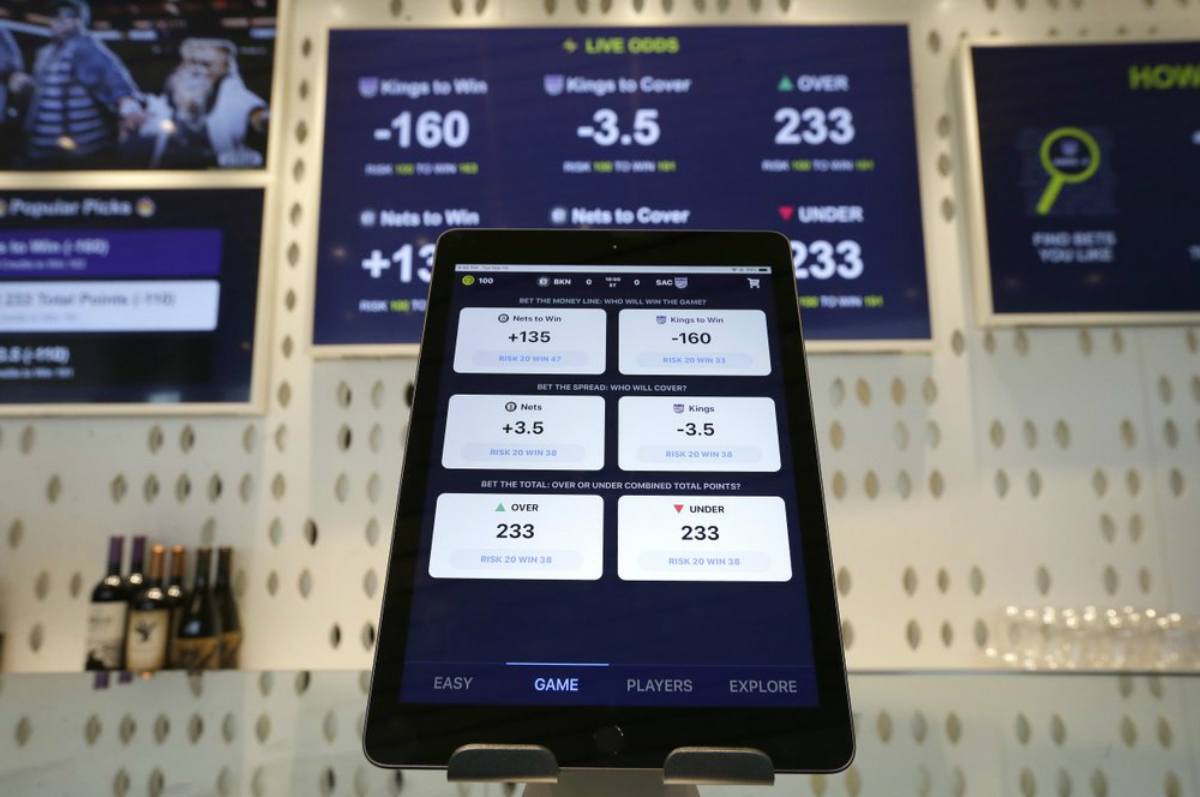 Sports betting companies, along with professional sports leagues and teams, are desperately trying to keep fans engaged, as COVID-19 has brought most sports to a standstill, says Brendan Bussmann, partner and director of government affairs with Global Market Advisors — a research and consulting firm based in Las Vegas and focused on the gaming and hospitality industries.
Bussmann says F2P games give sports betting platforms an opportunity to introduce fans to their products and increase their databases of potential customers.
For sports betting operators, F2P can serves two purposes. The first is to build a database of potential sports bettors in a market where sports betting may not yet be legal, or has not yet launched," Bussmann said.
"The previous daily fantasy sports operators were able to do this effectively by flipping a switch from one app into an official sports betting app in the markets where they were already operating," he continued.  "The second purpose is to educate those who are new to sports betting, to get them to understand how it works, and transition them into the new legal market."
Persuading Legislation 
Since the US Supreme Court repealed the federal ban on sports betting in May of 2018, 22 states, plus DC, have joined Nevada in passing regulations to govern sportsbook operations. Sports betting is up and running in 18 states.
A host of additional states are mulling legislation and Bussmann believes F2P sports betting apps and games only help the odds of state lawmakers backing such legislative efforts.
In states that are looking toward legalization of sports betting, some operators have started to use F2P as a lobbying tool to supplement a strong government affairs strategy," Bussmann said.
The theory is that if there's a robust F2P database of players in a certain state where sports betting remains prohibited, politicians might be more willing to back such gaming expansion. In certain states, sports betting revenues have failed to live up to premarket expectations. Showing that there's plenty of enthusiasm in free sports wagering games could gain political and public support to advance sports betting laws.
Reduced Customer Acquisitions
Nearly all leading sportsbook operators in the US are using F2P games, including FanDuel, DraftKings, BetMGM, William Hill, and FOX Bet. The cost of acquiring each free-to-play user can be nominal, so says Bussmann.
F2P allows operators to find a more reasonable acquisition cost per player," Bussmann stated. "In a competitive market that has some operators providing several hundreds of dollars in promotional play, providing an F2P option early and continuously can bring in players at a much lower cost and build better affiliation with the player."
"Solid F2P options can come with a cost of acquisition below $10 a player in some cases," Bussmann concluded. In sports betting markets already operational, bookmakers are offering robust incentives to acquire customers.
In Pennsylvania, FanDuel is offering new bettors up to $500 in site credit on their first losing bet. Competitor DraftKings in the Keystone State is offering up to a $500 deposit bonus and $500 first bet match.