Sphere Entertainment Named Knicks Jersey Patch Partner
Posted on: October 24, 2023, 05:38h.
Last updated on: October 25, 2023, 12:05h.
Sphere Entertainment, the operator of the Sphere entertainment venue on the Las Vegas Strip, announced it is the official jersey patch partner of the New York Knicks.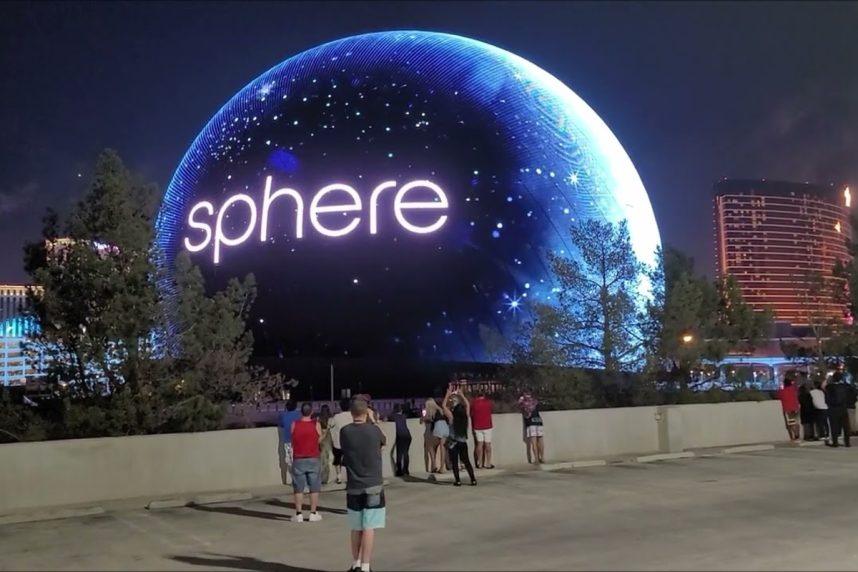 The Sphere logo will appear on all Knicks game jerseys, home and away. Sphere imagery will also be seen on Knicks practice jerseys, Knicks warm-up shirts, and on apparel sold at Madison Square Garden, the team's home venue, and at Shop.MSG.com. Financial terms of the patch deal weren't disclosed.
This pairing brings together two globally-recognized brands — a revolutionary new venue that is literally changing the way people experience live entertainment, and one of the most recognized franchises in professional sports — to create an innovative partnership at the intersection of sports and entertainment," said Madison Square Garden Sports Group President & COO David Hopkinson in a statement.
The Knicks tip off the 2023-24 season Wednesday at home against the Boston Celtics.
Why Knicks/Sphere Relationship Makes Sense
Sphere Entertainment has clear ties to the Knicks, making the jersey patch partnership practical for both parties.
Sphere is the product of a spin-off conducted earlier this year by Madison Square Garden Entertainment Corp., and the newly created company also holds the lucrative MSG Networks, which broadcast Knicks games, as well as Tao Group.
Madison Square Garden Sports Corp. was spun off from Madison Square Garden Entertainment in 2020, creating a company that controls the Knicks, the NHL's New York Rangers, as well as the Knicks' G League affiliate, the Westchester Knicks, and the Rangers' AHL affiliate, the Hartford Wolf Pack.
James Dolan controls all of those entities, and thus, is the owner of the Knicks and Rangers. That highlights the symmetry of the patch deal with the Sphere. Worth an estimated $6.58 billion, the Knicks are the second-most valuable NBA franchise, behind only the Golden State Warriors. The Sphere debuted to the public on September 30 with a U2 concert.
Sphere Gets in on NBA Patch Growth
For the 2017-18 season, the NBA became the first domestic league to allow teams to sell outside advertising on jerseys. Last year, 26 of 30 teams, or 86% of the league, donned advertising patches on game apparel and more.
Despite the team's status as a storied franchise and its location in the largest U.S. city and the media capital of the world, the Knicks didn't have a jersey partnership last year.
Last season, nearly 46% of jersey patch sponsors were financial services firms, and almost 21% were e-commerce or technology companies. Sphere becomes the only corporation with direct Las Vegas ties to be an NBA jersey sponsor.