Smoke-Free Parx Continues Dominating Retail Play in Pennsylvania
Posted on: September 21, 2023, 09:32h.
Last updated on: November 14, 2023, 03:29h.
Parx Casino, one of two fully smoke-free casinos in Pennsylvania, continues to dominate the state gaming industry in terms of retail play.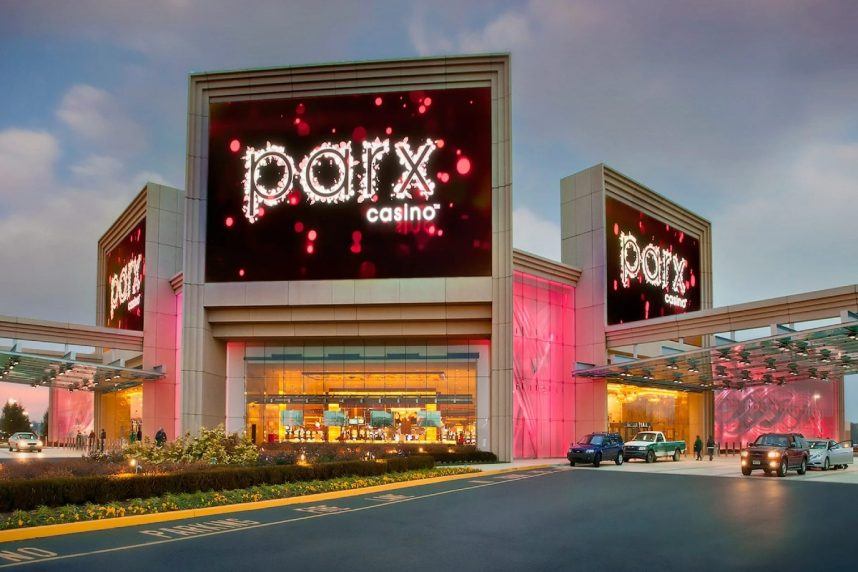 Parx decided to remain smoke-free in the aftermath of the COVID-19 pandemic. The casino north of Philadelphia is owned and operated by Greenwood Gaming & Entertainment. Greenwood opened Parx Casino Shippensburg, a Category 4 "mini-casino," in February, also without a designated smoking section.
The primary Parx Casino, located in Bensalem, generated brick-and-mortar gross gaming revenue (GGR) from its slots and table games of approximately $50.1 million in August 2023. That was tops among the state's 18 land-based casinos. Wind Creek Bethlehem was second at $45.2 million.
Parx was the top land-based earner last year despite not allowing smoking, with GGR of roughly $598.6 million. That bested Wind Creek by almost $83 million.
Smoking Discussion
This week, Rep. Dan Frankel (D-Allegheny) introduced legislation that would end the indoor smoking loophole provided to the state's commercial casinos. That's done through the Pennsylvania Clean Indoor Air Act of 2008.
During a House Health Committee hearing this week, casino industry veteran and former regulator Richard Schuetz — who, during his 52-year career, worked alongside the late Sheldon Adelson and Steve Wynn, two of the most important figures in making the Las Vegas Strip what it is today — testified that smoking needs to be shown the exit door.
"What we know about smoking, we have known for over a decade. Secondhand smoke inside casinos is a toxic substance that impacts health," Schuetz told the committee.
Schuetz cited CDC research concluding that ventilation systems do not eliminate secondhand smoke health hazards. He questioned how politicians and casino executives allow smokers to blow toxic smoke into dealers' faces.
"It's a breakdown in morality that I just don't understand," Schuetz declared.
Schuetz also said casino smoking sections are like "throwing out a welcome mat for problem gamblers."
Pennsylvania Gaming Roundup
This week, the Pennsylvania Gaming Control Board announced a $45K fine levied against a Pilot Flying J after an underage person gambled on the truck stop's video gaming terminals (VGTs). The fine also covered the truck stop's failure to have a PGCB-credentialed employee on duty while the VGTs operated at its Smithton location.
In other regulatory matters, the PGCB announced it banned four more adults after they were determined to have left children unattended in their vehicles while they gambled. One of the cases involved a female patron who left a 10, 14, and 15-year-old unattended in her running vehicle in the Hollywood Casino parking garage at Penn National Race Course. That's while she gambled on slot machines for more than two hours.
Finally, Mohegan Pocono announced this week that it plans to remove about 120 slot machines from its casino floor. The removal will leave about 1,500 slots.
Mohegan executives said the 120 terminals being removed are because of the ongoing proliferation of unregulated "skill games" across the commonwealth. Mohegan Pocono President Anthony Carlucci told the PGCB that "there's a direct correlation" between the casino's slot volume decline and the increase of skill gaming machines in the Wilkes-Barre region.
Most Read