Pennsylvania Gaming Industry Wins Record $5.5B Off Gamblers in Latest Fiscal Year
Posted on: July 18, 2023, 03:58h.
Last updated on: July 19, 2023, 11:46h.
The Pennsylvania gaming industry has never been healthier. The state's 17 brick-and-mortar casinos, iGaming platforms, retail and online sportsbooks, daily fantasy sports operators, and video gaming terminal locations collectively won more than $5.5 billion during the 2022-23 fiscal year.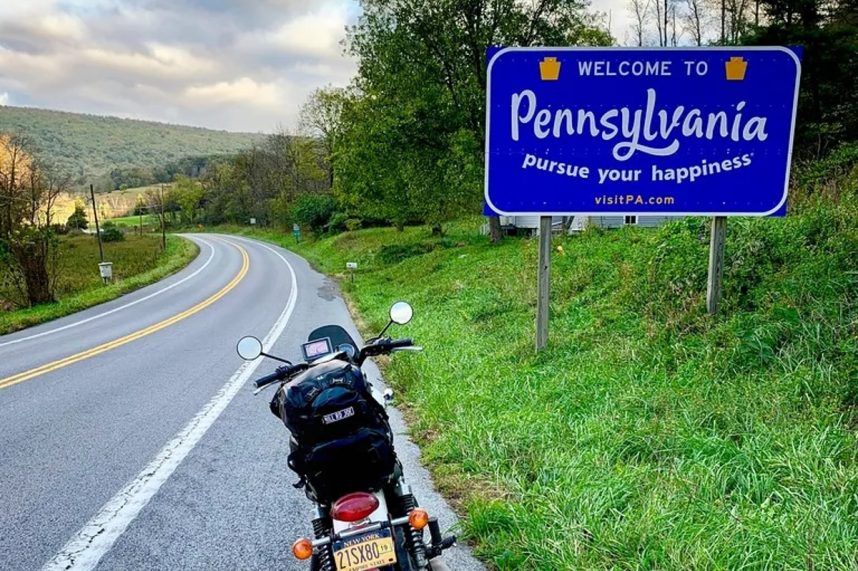 The Pennsylvania Gaming Control Board announced Tuesday that gross gaming revenue (GGR) from all regulated verticals during the 12-month period ending June 30 totaled a record $5,513,729,520. That represents a more than 9% increase on the state gaming industry's 2021-22 campaign. That marked the first time in state history that GGR eclipsed not only the $5 billion mark, but also $4 billion. Pennsylvania's gaming industry generated gross revenue of approximately $3.87 billion during the 2020-21 fiscal year.
The PGCB said the record win resulted in a record tax benefit for the commonwealth. Gaming interests directed almost $2.37 billion to the state and local governments, up about $316.6 million from the previous fiscal campaign.
More Gaming Equals More Revenue, Taxes
Pennsylvania significantly expanded its state gaming industry in 2017 by authorizing so-called mini-casinos that are allowed to house up to 750 slot machines and 40 table games. The gaming bill also authorized sports betting, iGaming, DFS, and slot-like video gaming terminals at certain truck stops.
The added permissible verticals have resulted in Pennsylvania quickly becoming the second-richest gaming state, behind only Nevada. And the market could be poised for further expansion as truck stops continue to apply for VGTs and a fifth mini-casino is in the works for State College near Penn State University.
iGaming and sports betting also continue to see revenues increase. Online slots and table games during the 2022-23 year generated GGR of more than $1.53 billion, up almost 25% year over year.
Oddsmakers continue to attract new bettors, too. That's led to increased handle, aka the total amount wagered. Sportsbooks won nearly $492 million in FY2022-23, up 56%. Pennsylvania sportsbook income totaled just $113.7 million in 2019-20.
VGTs generated GGR of approximately $42.1 million, up 1.3%. The PGCB said there were 69 VGT locations at the end of the fiscal year, four more than the previous 12 months. Each qualifying VGT location can house up to five terminals.
As for legacy gaming in casinos, revenue from retail slot machines was essentially flat, with GGR totaling $2.4 billion. In-person table games retracted about 4% to $974 million.
Fantasy sports also experienced a year-over-year decline, as the $20.6 million in contest fees represented a 24% drop.
Penn Stays on Top
Penn Entertainment, formerly Penn National Gaming, traces its roots back to the early 1980s, when the company was incorporated as Penn National Race Course Corp. (PNRC).
Penn transitioned to become a gaming operator after acquiring West Virginia's Charles Town Races in 1997 and the state allowing slots at the racetrack that same year. Penn has since continued to expand.
Along with acquiring the Hollywood Casino Corp. in 2003, Penn began operating slot machines at its Penn National Race Course, northeast of Harrisburg, beginning in early 2008. Pennsylvania expanded its gaming industry to allow table games two years later. Today, Penn Entertainment operates four land-based casinos in Pennsylvania, including Hollywood Casino at Penn National Race Course, Hollywood Casino at the Meadows, Hollywood Casino York, and Hollywood Casino Morgantown.
Penn Entertainment was the top gaming operator in its home state during the 2022/23 year. The company's GGR in Pennsylvania over the past 12 months totaled more than $1.36 billion.
The bulk of the money came from Penn's iGaming operations, which totaled $648.1 million. The company's four casinos won about $536.3 million from slots and tables. Penn additionally operates sports betting and VGTs in the commonwealth.