Skill Gaming Manufacturer GameCo Must Reorganize After CEO Denied License in Nevada
Posted on: February 19, 2021, 10:53h.
Last updated on: February 26, 2021, 10:32h.
GameCo CEO Blaine Graboyes was denied a license by the Nevada Gaming Commission this week. The ruling is a devastating result for the company that manufactures skill gaming machines.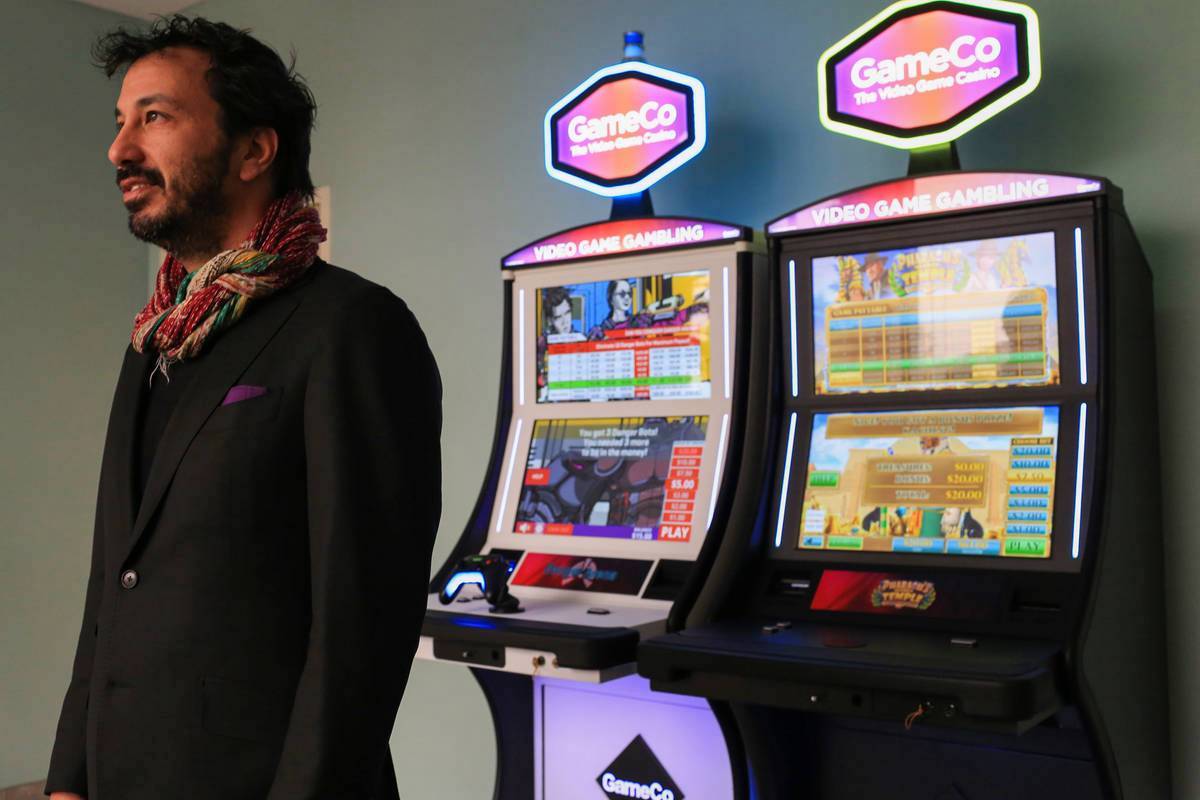 Graboyes was deemed unsuitable for licensure in Nevada by the five-member agency. The commission went against a recommendation from the Nevada Gaming Control Board that Graboyes be issued a new gaming license.
Graboyes was issued a two-year limited gaming license in 2019. The license is set to expire this month.
The state's highest gaming authority determined that Graboyes' past, specifically his business dealings with the now-defunct Beyond Gaming, leaves more questions than answers regarding his suitability.
GameCo is focused on ushering in younger players to casinos. The company's products combine elements of skill that can increase a gambler's potential win payout if played strategically. All-Star Hoops, a video gambling machine that allows players to "shoot for loot," can be found at MGM Grand and Park MGM.
Las Vegas casinos in recent years have toyed with skill-based gaming machines in an effort to draw in millennials. However, they largely haven't taken hold.
Caesars Entertainment Senior VP of Global Gaming Operations Melissa Price said in 2017 that placing skill machines on the company's casino floors "was a big learning experience." The games were removed after a few months of operation.
Allegations Resulted in Denial
 The Nevada Gaming Commission spent several hours this week probing Graboyes' past. They heard allegations that he took advantage of Beyond Gaming while working with the Toledo, Oh., gaming company as a consultant.
Graboyes was eventually promoted to CEO of Beyond Gaming. The firm's former vice president, Justin Yamek, accused Graboyes of purposely leading Beyond Gaming into bankruptcy so he could start his own company. Yamek says Graboyes stole intellectual property from Beyond and took it to GameCo, allegations that Graboyes denies.
"My goal was to have the best outcome for everyone involved," Graboyes told the commission.
Though Graboyes was never sued by Beyond Gaming, the Nevada commissioners took issue with the matter.
There appears to have been self-dealing throughout your tenure with this company and that's troubling to me," explained Commissioner Rosa Solis-Rainey.
Commissioner Steven Cohen said his takeaway was that Graboyes has a history of self-interest. Commissioner Ogonna Brown shared a similar sentiment.
It doesn't feel right, and I can't reconcile it," Brown said. "I have trouble with the veracity of the statements he has made today. I don't feel like he has been truthful. I believe denial is an appropriate step."
The Nevada Gaming Commission voted 4-1 to reject Graboyes' license. The lone dissenter was Commissioner Deborah Fuetsch. She instead favored allowing Graboyes to have more time to defend his past.
Game Off for GameCo
The Nevada Gaming Commission's ruling means Graboyes cannot have any direct involvement with any gaming business. He must also divest his ownership in GameCo.
Along with MGM Grand and Park MGM, GameCo has machines on the Atlantis Casino Resort in Reno, Nevada. GameCo additionally has machines on Choctaw tribal casino floors in Oklahoma.
GameCo's board of directors, which consists of four people, including Graboyes, is now tasked with finding a new CEO.