Erika Jayne's Las Vegas Concert Residency Gets Bravo TV Special
Posted on: October 4, 2023, 08:44h.
Last updated on: October 5, 2023, 11:25h.
Former "Real Housewives of Beverly Hills" star Erika Jayne may or may not have fallen short of setting Las Vegas ablaze with her concert residency at Mandalay Bay's House of Blues.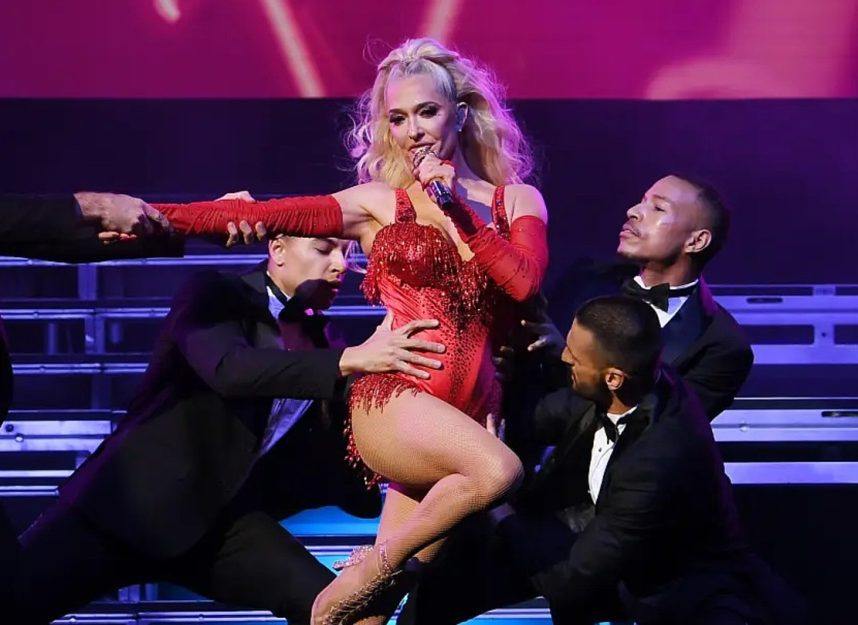 In September, the New York Post reported finding general admission tickets to "Bet It All on Blonde" on third-party reseller Stubhub listed for only $7 each. However, that residency is about to receive a huge promotional boost from a realm in which Jayne, 52, is still an indisputable star.
According to several media reports, Bravo TV will air a multiepisode special about "Bet It All on Blonde" sometime next year.
The special will document Jayne's Vegas rehearsals and conclude with opening night on August 25. Though none of Jayne's "Real Housewives of Beverly Hills" costars attended that night, Kyle Richards, Lisa Rinna, and Dorit Kemsley caught the show a week later.
Jayne told Today.com her Vegas residency was "an absolute new shot at life … a great way to rebuild, to go forward."
From Lawsuits to Bodysuits
Though she embarked on her first headlining concert tour in 2018, visiting 13 U.S. cities, once the pandemic hit, Jayne seemed only to make headlines for her legal woes involving her ex-husband of 21 years, Tom Girardi.
Jayne and Girardi filed for divorce in November 2020. A month later, both were sued when Girardi's law firm was accused of embezzling millions of dollars intended for the surviving relatives of the Lion Air 610 plane crash in 2018. According to the suit, Jayne's divorce filing was "simply a sham attempt to fraudulently protect" the couple's fortune.
Jayne was dismissed from the suit in 2022, the same year she won a case against former colleagues of her husband who sued her for fraud two years earlier, according to the LA Times.
There's nothing that I love more than performing, and I'm super excited to be in Las Vegas, to have this residency, which is wonderful," Jayne told Today.com. "It's a great opportunity to go forward in life."
The buzz about her TV show may already be having an effect. A search of Stubhub for her December 1 Las Vegas performance couldn't find any general admission tickets listed for less than $39.