New Vegas Headliner Erika Jayne Sued by Costume Designer
Posted on: August 30, 2023, 12:06h.
Last updated on: August 30, 2023, 08:55h.
Reality TV star Erika Jayne, whose first Las Vegas residency, "Bet It All on Blonde," opened Friday, August 25, at the House of Blues at Mandalay Bay, has been smacked with an $18.2 million lawsuit from her costume designer.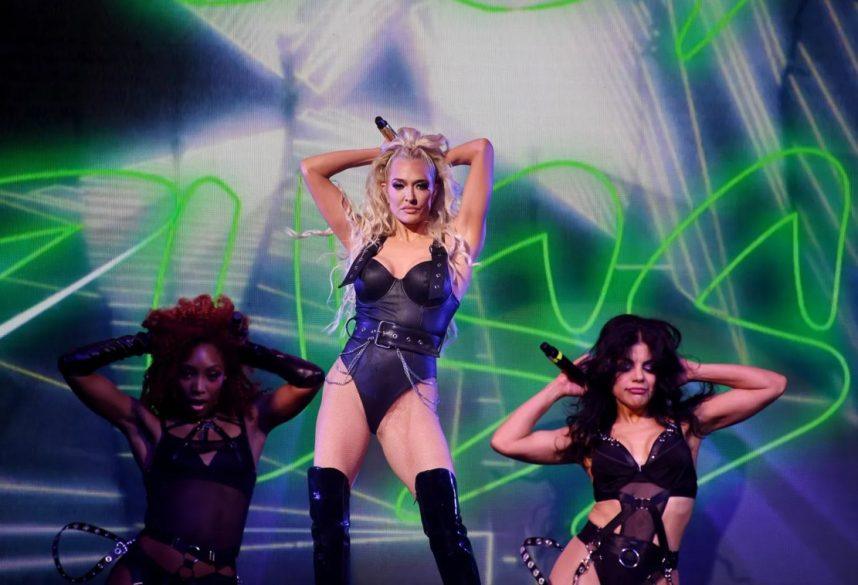 In the lawsuit, obtained by TMZ, Chris Psaila, the co-owner of the costume shop Marco Marco, alleges that the "Real Housewives of Beverly Hills" star damaged his reputation by claiming his company fraudulently charged her over $800K for outfits in 2015 and 2016.
According to reports, Jayne's residency is a provocative 75 minutes of her original music interspersed with Madonna and disco covers, accompanied by sexually charged dancing in bondage costumes.
According to the lawsuit, Jayne, who was born Erika Chahoy 52 years ago, and her estranged husband, Tom Girardi, gave Psaila and his Hollywood clothing store standing permission to charge Girardi's American Express card for any costumes that he created and provided for her. Jayne was an authorized user on the card.
Suiting Up
The lawsuit claims that Jayne got everything she paid Psaila for. Adding to the controversy, the lawsuit also alleges that Jayne corrupted two Secret Service agents into prosecuting Psaila and that Amex was complicit in the injustice by refunding $787K to Jayne and Girardi without giving Psaila the chance to dispute her claims and by informing the Secret Service that Jayne was a fraud victim.
Jayne, American Express, and one of the former Secret Service agents, Robert Savage, are all named in the suit.
It seems calculated that plaintiff timed this lawsuit to coincide with the rave reviews of Erika's Las Vegas residency opening," Jayne's attorney, Evan Borges, told TMZ. "Plaintiff's claims against Erika are entirely without merit. Independent federal prosecutors at the US Attorney's Office made the decision to charge plaintiff with crimes, no one else. The notion that Erika controlled the US Government, or for that matter a Fortune 100 company such as American Express, is fantasy."
It was not made clear whether any of the costumes Jayne wears in "Bet It All on Blonde," which runs on select weekends through December 16, are among the disputed items.