VEGAS MYTHS BUSTED: The Strip is Where Old Music Acts Go to Die
Posted on: April 14, 2023, 08:04h.
Last updated on: April 14, 2023, 11:02h.
Music fans younger than 30 don't think this way. They flock to see Katy Perry, Lady Gaga, and Bruno Mars — those who can afford $500 per ticket on the secondary market, anyway — with no knowledge of the taint that a Las Vegas residency once conferred on music careers.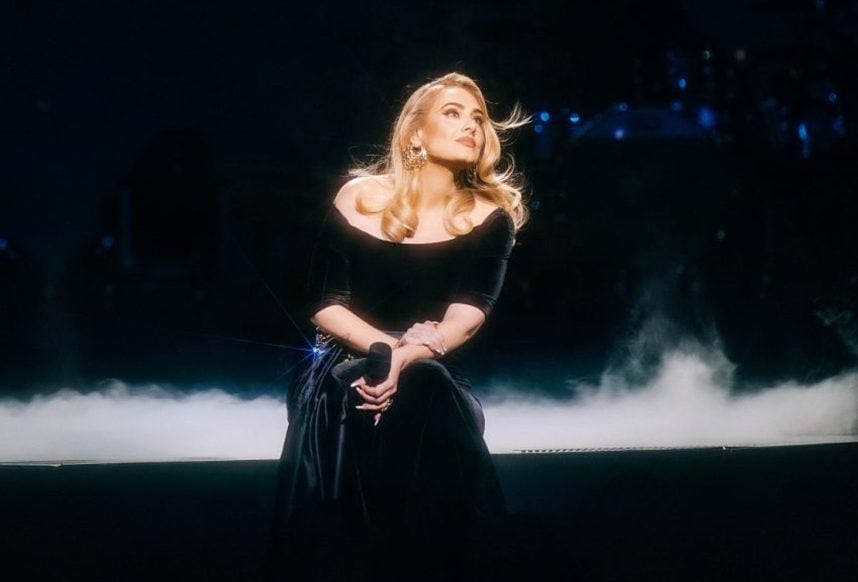 But millennials and Gen-Xers remember Las Vegas in the '90s and still mistakenly, often lazily, apply the obsolete stereotype. As recently as 2018, veritable millennial spokesperson Justin Timberlake told a radio interviewer he would not perform a Las Vegas residency, comparing the notion to "planning your retirement."
To be fair, that comment seemed less like an objective assessment of what Las Vegas as a music town had become by then, and more like a personal dig on his ex-girlfriend. (Britney Spears, who last scored a Top 10 hit in 2011, performed a residency at Planet Hollywood from 2013 to 2017.)
But still…
A Last Resort
Yes, Las Vegas was once very much a graveyard for music careers. Photos of the Strip from the '70s through '90s show marquees boasting the top options for concerts as the Osmonds, Engelbert Humperdinck, Tom Jones, Charo, Andy Williams, and other artists performing long beyond their cultural expiration dates.
And not to pick on Wayne Newton, but "Mr. Las Vegas" earned that title in the '60s because, back then, there wasn't much competition for it. While Vegas had headliners who were more famous (i.e., the Rat Pack, Barbra Streisand, and Elvis Presley), Newton, who only scored five Top 10 songs during a hitmaking career that ended in 1972, was more prominent because he lived in town instead of flying back home after gigs. This allowed him to perform on weeknights and to appear all over Las Vegas on red carpets and at civic events.
So how did it all turn around for the Vegas residency? Thank Celine Dion. While the singer was still among the most successful touring pop stars in the world in 2003, she and her producers decided to take a gamble.
But it was less of a gamble than it seemed. They knew they were bringing something much more to the Vegas stage than just another greatest-hits residency. "A New Day" was its own original theatrical event. Created for a reported $108M by director Franco Dragone, one of the key architects of Cirque du Soleil's style, the massive production featured Dion flying over the audience in harness rigging, Dion ascending to the rafters on a pedestal as a curtain of water rained down around her, and Frank Sinatra dropping in for a duet on the song "All the Way" via a $10M hi-def screen (the continent's largest at the time).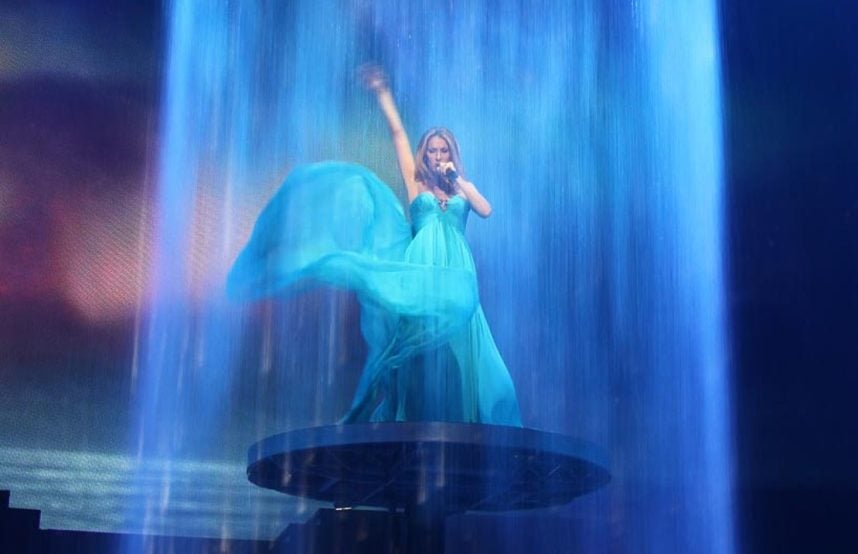 "Back in 2001 or 2002, when we started thinking about this idea … Las Vegas was pretty sleepy when it came to entertainment," John Nelson, senior VP of the residency's promoter, Concerts West, told Billboard magazine in 2019. "You had Cirque du Soleil and the stuff the Rat Pack and Elvis Presley had done in the past. But nothing had really been going on for headliners. It was kind of a place you went on the downside of your career and it took a while for that to change."
A 'New Day' for Vegas Residencies
Part of the reason for Dion's success was timing. Up until the '90s, music acts were seen as an afterthought by the resorts that hired them — a bonus thrown in for the gamblers, who brought in 75% of the average resort's revenue.
In the new millennium, when the Colosseum was under construction, gambling began to pay off much less. Today, it generates only about 25% of casino revenue. So, Strip resorts decided to divest themselves from show business, leasing out their showrooms to independent producers who knew the business better.
"That was our opportunity," Concerts West's John Meglen told Billboard in 2019. "Everybody thought we were crazy, but we proved that it worked. Everybody that works in that building had worked for us — ticket-takers, security, stagehands."
Dion's 17-year, two-residency run, which grossed $681M over 1,113 shows and was seen by more than 4.5 million fans, paved the way for Lady Gaga, while launching her "Enigma + Jazz & Piano" residency at the height of her career in 2018, to declare with zero irony or shame: "It's been my lifelong dream to be a Las Vegas girl."
As for Justin Timberlake, he'd better change his tune and launch a Vegas residency soon. The last Top 10 hit he had was back in 2016, and Vegas doesn't do many nostalgia residencies anymore.
Look for "Vegas Myths Busted" every Friday on Casino.org. Click here to read previously busted Vegas myths. Got a suggestion for a Vegas myth that needs busting? Email corey@casino.org.