Sheldon Adelson Support a GOP Presidential Contender Gamble
Posted on: March 19, 2015, 06:11h.
Last updated on: March 19, 2015, 06:37h.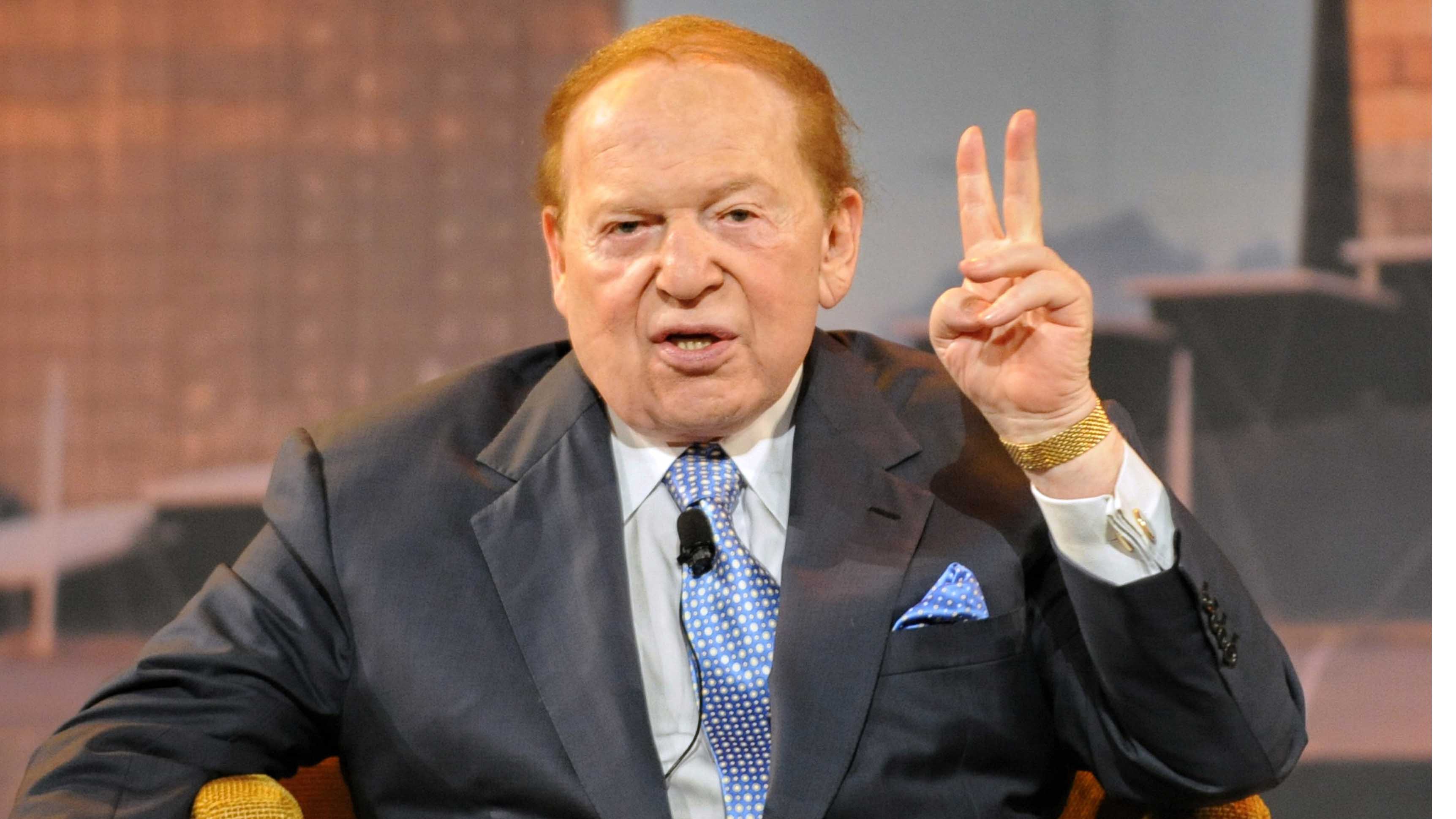 Sheldon Adelson is a big name in the online gambling world because of his opposition to the spread of Internet gaming and his support of the Restoration of America's Wire Act (RAWA), which would effectively ban online casino and poker games in the United States.
But he's perhaps even a bigger name in Republican politics, where his endorsement and accompanying bankroll can catapult a fringe contender into the spotlight, while getting on his bad side could suddenly result in an opponent becoming well-funded.
That's why at least three early contenders for the Republican 2016 presidential nomination will be speaking to Adelson and other major donors at the spring meeting of the Republican Jewish Coalition.
The meeting, which will take place at Adelson's Venetian Resort on the Las Vegas Strip, will feature Texas Senator Ted Cruz, Indiana Governor Mike Pence, and former Texas Governor Rick Perry, among others.
Big Donors, Major Republican Politicians Expected to Attend
Those potential presidential candidates won't just be saddling up to Adelson, to be sure. There will be plenty of other GOP bigwigs at the meetings, including 2012 presidential nominee Mitt Romney, former president George W. Bush, and current House Speaker John Boehner (R-Ohio), all of whom have the potential to help shape the presidential primary race.
But there's a reason why some are referring to this event as the "Sheldon Primary." Adelson spent an enormous amount of money in an attempt to defeat President Barack Obama in the 2012 election, with some reports saying he poured over $90 million into Republican campaigns, first supporting Newt Gingrich and then backing Mitt Romney, albeit without success.
Online Gambling, Israel Among Likely Discussion Topics
Given that candidates will want to lure Adelson into their corners, it's likely that the issue of online gambling will come up at some point during the meetings.
Adelson has been fervent in his opposition to Internet casinos and poker rooms, going so far as to create the Coalition to Stop Internet Gambling (CSIG), which in turn was likely behind RAWA, which has once again been introduced to Congress this year.
Adelson has argued against the supposed social ills of online gambling, as well as saying that it would take away from the profits made by live casinos in the United States.
However, that's far from the only issue Adelson cares about, so it's possible that the focus of the weekend will be elsewhere.
He makes no bones about being a strong proponent of a hawkish foreign policy when it comes to Israel. Given that there will be a large number of conservative Jewish donors at the meetings, many of whom may follow Adelson's lead in backing a favored candidate, it seems likely that online gambling issues may be overshadowed by questions over America's relationship with Israel.
That discussion may be different following Israeli Prime Minister Benjamin Netanyahu's strong results in this week's election. While Netanyahu's conservative Likud party did not win a majority of seats, they are almost certain to be able to put together a governing coalition with other conservative and religious parties, though they will need at least one centrist party to join the government in order to do so.
Adelson has been a supporter of Netanyahu, with some speculating that his influence on Israeli politics could be just as substantial as his impact on candidates in the United States. Whether that influence will ultimately extend to online gambling as a legal US entity as well, remains to be seen.