Seneca County Lawmakers Debate Shutdown of Seneca Nation Casinos in Rev-Share Dispute
Posted on: October 8, 2019, 10:11h.
Last updated on: October 8, 2019, 10:31h.
While the Seneca Nation and the State of New York remain at loggerheads over casino revenue-share payments, local communities are losing out on vital funding, and now Seneca County lawmakers want to take drastic action, Ithaca.com reports.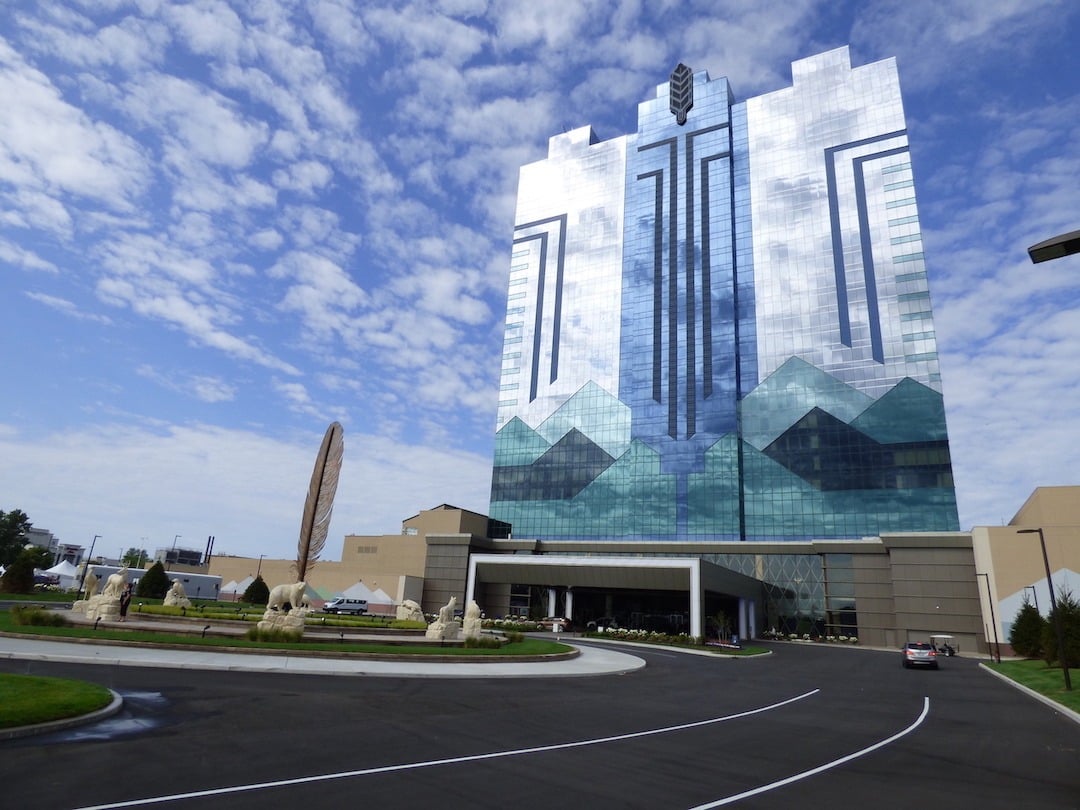 On Tuesday, the Seneca County Board of Supervisors will debate a motion that would demand the state shut down the Nation's three casinos in western New York and pay each county the revenue it would have received had the tribe not stopped making payments.
The Nation owns three casinos: the Seneca Niagara in Niagara Falls, Niagara County; the Seneca Allegany Casino in Salamanca, Cattaraugus County; and the Seneca Buffalo Creek Casino in downtown Buffalo, Erie County.
But Seneca County was one of seven counties in New York's eastern Southern Tier zone that was assigned additional revenue under the 2013 Upstate New York Gaming and Economic Development Act. The money was earmarked for infrastructure and services to support the state's gaming industry.
Seneca County is home to the Del Lago Resort, a commercial casino, but qualifies for payments from a fund to which the Seneca Nation used to contribute until it ceased making payments mid-2017.
The county has no powers to force the closure of the Nation's casinos, and Ithaca.com suggests the motion is ultimately a symbolic gesture.
Ambiguous Language  
The Nation argues that its obligation to share revenue expired in 2016, which has led to a legal squabble about the language of the compact it signed with the state in 2002.
This agreement was set to roll over after 14 years, unless there was an objection from either party – and there wasn't. But the Nation argues there was no specific stipulation that revenue-sharing payments should continue into the second term.
The Nation has been paying the disputed funds, which now exceed $225 million, into an escrow account.
In September 2017, New York declared the Nation to be in violation of its compact. It took the case to legally binding arbitration and won. But in June of this year, the Nation sued to have the arbiter decision vacated, arguing it amounted to an alteration of the language of the compact, which can only be approved by the US Department of the Interior.
New York Governor Andrew Cuomo dismissed the lawsuit as "another stalling tactic."
Hosts Bailed Out
Those hardest hit by the cessation of payments are the communities that directly host the Nation's three casinos, particularly the cities of Niagara Falls and Salamanca.
Two weeks ago, Governor Cuomo's Office agreed to send the City of Salamanca $2.35 million to shore up its budget. In September 2018, the Governor's Office bailed out the City of Niagara Falls with a $12.3 million loan.