Second Round of PPP Loans Comes Too Late to Save Nevada's Lakeside Inn
Posted on: April 27, 2020, 10:14h.
Last updated on: April 28, 2020, 09:46h.
On Monday, the US Small Business Administration (SBA) started taking loan applications from lenders for the second phase of the Paycheck Protection Program (PPP). That's the COVID-19 relief program designed to help small businesses keep their workers on their payrolls during the economic downtown. More than $300 billion has been made available, and this time, all small gaming businesses will be eligible for funding.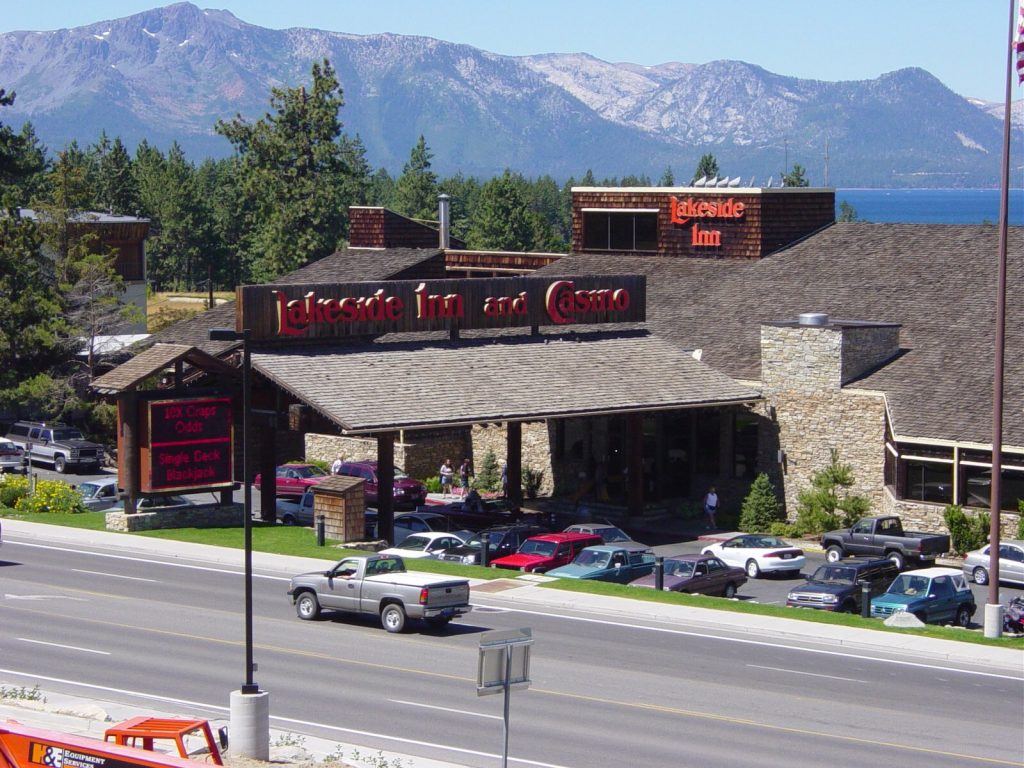 The new funding and rule clarification, though, comes too late for one Nevada casino.
Two weeks ago, when the Lakeside Inn and Casino got its rejection notice, Stacy Noyes knew a decision had to be made. Lakeside was denied because, at the time, SBA rules prohibited any company that earned more than a third of its revenue from gaming from accessing PPP funding.
The agency leaned on a nearly 25-year-old policy even though lawmakers said the loans were meant for all small businesses when they created the program as part of the $2.2 trillion CARES Act they passed in March.
The day Lakeside made its decision, the federal government – after lawmakers representing gaming interests sparked an outcry – changed the rules midstream to let some gaming companies get funding. But those rules – no more than $1 million in gaming revenue in 2019 and no more than 50 percent of income derived from gaming – still kept the small casino on the southern end of Lake Tahoe on the outside looking in.
"The qualification was almost laughable because it didn't move the needle one iota for us," Noyes, Lakeside's president, told Casino.org. "So we realized immediately that we're sunk."
Lakeside became the first gaming casualty of the COVID-19 crisis, and even now, as the federal government has relaxed the rules, many small casinos are still at risk. Banking experts expect the $310 billion approved last week will only last a matter of days, and with many lenders facing a backlog of applications from the first round, those now trying to get in may find themselves unable to get funding.
Dealing With Changes Over the Years
The Lakeside Inn is in Stateline, less than a mile from California. While Lake Tahoe is known as a tourism destination, the 35-year-old casino has been considered the spot for locals. Despite its small size, Noyes – a 25-year casino industry veteran – said Lakeside held a prominent place as an influencer in the community.
A lot of that was because the casino was locally owned and not held by an out-of-town corporation. However, the gaming industry has changed over the years, especially across the state line, as California tribal casinos compete for gaming dollars against Nevada's establishments.
After the Great Recession more than a decade ago, casinos had to downsize, readjust their thinking, and get leaner.
"That's when you saw a shift in gaming all around the world," she said. "Instead of just making money on the casino floor and having your restaurant hotel as the loss leader to get bodies in the building, we all had to really dig down into our business lines and make them standalone. The restaurant's a standalone profit center. The hotel, a standalone profit center."
That model helped keep Lakeside afloat for years. But unfortunately, then came the COVID-19 pandemic. It forced Gov. Steve Sisolak to order the state's casinos and nonessential businesses to close, as officials sought to control the spread of the virus.
Noyes said they furloughed most of the casino's 219 workers immediately, giving them two weeks pay at the time. Those workers could also take advantage of paid time off they had accrued.
Those who were let go when the casino officially closed got the same package, she added.
Noyes, who had been at Lakeside for 13 years, said that was the hardest part, as the resort's workers are a family. A look at its Twitter account shows that Lakeside loved to profile and herald the work of its employees across the complex. Beyond the severance packages, Lakeside also found other ways to help its employees at the end.
"We have plans. We know it's devastating that it's going on this long," she said. "We have freezers of food that we plan to distribute to staff. I mean, we will continue to do everything we can to support our staff to the best of our ability."
And as Noyes reached out to workers, she said they also contacted her to see how she was doing. As she recalls, she choked up a little.
Hope Not "A Great Business Strategy"
In order for Lakeside to stay in business, Noyes said it needed access to funding this month. As she sought information about the extension, she learned that it likely wouldn't come until next month. Given the costs associated with running the business, she felt that it would be "irresponsible" to keep her staff, as well as herself, hoping for something that wasn't feasible.
That's especially true for a company with three owners, ranging in age from their mid-sixties to their nineties.
Hanging on and draining – well there's no resources to drain; the owners were already out of their pocket – just to hope isn't a great business strategy," she told Casino.org.
The property will be marketed, Noyes adds. Will it stay as a casino? Probably not.
In working on the SBA loan application, Noyes said she needed to project the recovery rate. Given that the Tahoe area is in transition as a tourism spot and the increase in gaming in California, it wasn't easy to do.
The property will be sold, and even if the new owner doesn't have plans for a casino, it still has assets. For starters, pictures of the hotel show clear blue Lake Tahoe and stunning mountains in the background. The lake is just a 20-minute walk from the hotel.
"This destination is… changing who it is and why people come here… If I were to be the queen of the world, there's much more need for quality leisure travel, hotel and certainly, multifamily housing," Noyes said.
First Day of Applications Overwhelms SBA
Through the first five hours after the SBA began accepting applications, Administrator Jovita Carranza tweeted that her agency had processed more than 100,000 loans. However, high demand – the SBA portal saw double the traffic Monday than it did on its busiest day during the first round of funding – led to slower response times, Carranza said.
In addition to the $310 billion that Congress approved last week, Carranza noted online Monday that more than $2 billion more was either returned or declined by recipients. Some of those recipients were larger businesses that qualified for the loan programs thanks to loopholes in the original law.
That includes the Los Angeles Lakers. According to media reports, the NBA franchise, valued at $4.4 billion, returned a $4.6 million loan it received from the first round of funding. In a statement to ESPN, team officials said the Lakers qualified because it employs only about 300 workers. However, they added that the team returned the money after realizing the funding had been exhausted.
PPP loans are meant for small businesses with 500 or fewer employees. Those companies qualify for forgivable funding equal to 10 weeks of payroll, up to $10 million per applicant. Businesses do not have to pay back the loan if they use at least 75 percent of the money toward keeping employees on staff.