Senate Approves $320B in New Paycheck Protection Program Funding. Will Small Gaming Companies Get Any?
Posted on: April 21, 2020, 11:39h.
Last updated on: April 22, 2020, 09:14h.
The US Senate took the first step Tuesday to extend a small business COVID-19 relief program by approving a nearly half-trillion dollar spending package. That includes more than $320 billion for the Paycheck Protection Program (PPP).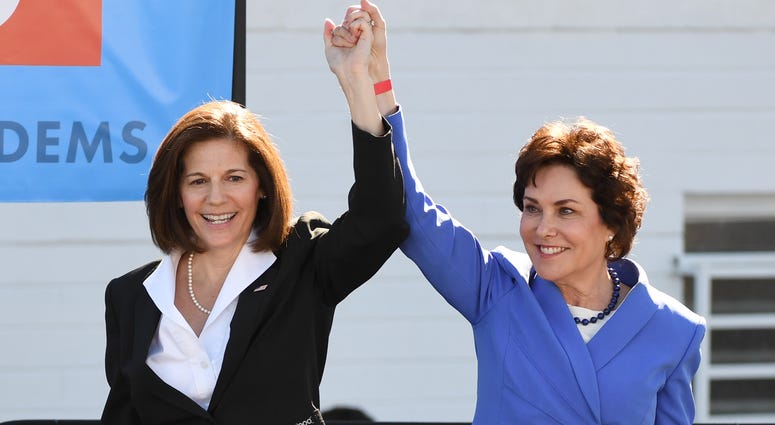 The vote took place on the same day that Republican and Democratic Congressional leaders reached an agreement on the fourth relief package tied to the coronavirus pandemic. While most lawmakers are in their home districts or states on recess, a smattering of Senators approved the $484 billion aid bill by a voice vote. It will now move to the House, which is scheduled to take up the bill Thursday.
If approved, as expected, the measure will nearly double the amount of funding Congress set aside for the PPP initiative. The initial $349 billion was exhausted last week after lawmakers approved that round of funding late last month.
The program designed to help small businesses keep employees on the payroll and off unemployment has come under fire for several reasons. Loopholes allowed a few large businesses in lodging and dining industries to receive loans. Also, while lawmakers touted the program as a way for any small business to receive a forgivable loan equal to two-and-a-half months of payroll, the initial rules released by the Small Business Administration (SBA) excluded most businesses tied to the gaming industry.
The rules were eventually relaxed last week. However, the new regulations still preclude businesses that earned more than $1 million from gaming in 2019, and any that drew more than 50 percent of their revenues from gaming.
The new rules did allow for bars and taverns that rely on slot machines and video poker for revenue to apply for loans. But it's uncertain how many were able to get it, since funding ran dry just a couple days later.
Senators, Reps Want Gaming Companies Loan Eligible
Lawmakers from gaming states have said they will work for gaming companies to get PPP funding in the next round.
We will continue to fight to reverse the Small Business Administration's discriminatory rule that denies small gaming operators access to the PPP program, threatening the livelihoods of thousands of Nevada workers," US Sens. Catherine Cortez Masto and Jacky Rosen (D-Nevada) said in a joint statement.
Rosen and US Rep. Dina Titus (D-Nevada) have filed legislation in their respective chambers that would prohibit the SBA from excluding small casinos and other gaming businesses from loan consideration.
How Long Will $320 Billion Last?
The PPP loans are designed to allow small businesses with up to 500 employees to receive funding at a level equivalent of 10 weeks of payroll. The loan is forgivable if at least 75 percent of it is used toward payroll, and the remainder can be used for other costs, such as rent or mortgage payments, paying benefit costs or utility expenses.
According to the American Bankers Association, 1.7 million small businesses have already been approved for a PPP loan, with the average amount equaling $206,000
With the new funding set to be approved later this week, the question becomes: how long will it last? The first $349 billion was exhausted in less than two weeks. Banking officials think the new round will go even quicker, meaning companies that have yet to apply will need to get their application in as soon as possible, since PPP is a first-come, first-served program.
Richard Hunt, the president and CEO of the Consumer Bankers Association, tweeted over the weekend that covering all applications would require $1 trillion in funding.
In an interview with Politico, Hunt expected the new funds to run dry very quickly.
"This is going to go within, at most, 72 hours," he said. "But the odds are more like 48 hours."