Second PokerStars Boycott Struggles to Make Impact After First Effort Fizzled
Posted on: January 6, 2016, 02:42h.
Last updated on: January 6, 2016, 02:42h.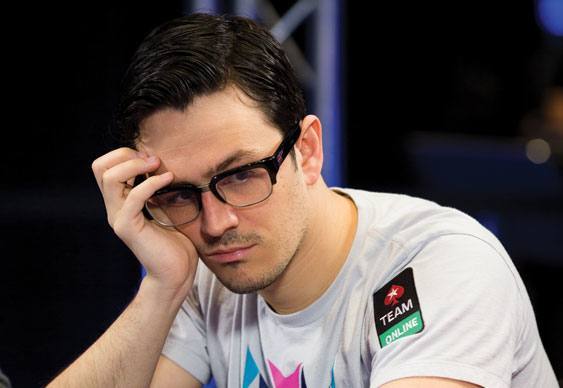 A second PokerStars boycott by high-stakes and high-variance players is apparently failing to make a discernible dent, at least on the site's traffic figures.
Around 1,600 players signed up for the protest, according to organizers.
Per industry number-cruncher PokerScout.com, while traffic dipped on January 1st, the first day of the strike, it actually rose on January 2nd, in comparison with the same day the previous week, while Sunday, January 3rd remained on par with figures from the same day the previous week.
Of course, it's impossible to know just how much the sudden dearth of high stakes players is affecting PokerStars' daily rake, and whether all the players who pledged to sit out have in reality proved true to their word.
The boycott, which is due to end Thursday, January 7th, has been organized by several groups including WeArePokerPlayers.com and Tiltbook.com, as well as a number of high-profile, high stakes players on the 2+2 forums, in protest towards a major overhaul to the VIP system, which took effect on January 1st.
PokerStars announced in November that these changes would include scrapping Supernova Elite rewards for 2016, despite the achievement of this status being a two-year process.
Boycott Backfired?
PokerStars claims that the changes are designed to improve the poker ecology, but they leave high-stakes, high-volume players high and dry.
While these players represent some of the site's most avid, long-term, and high-ranking players, they tend to be net-withdrawing players rather than the hordes of net-depositors that the online poker giant is anxious to attract.    
The first boycott took place between December 1st and 3rd, with 2,600 players joining in the sit out. But that event clashed with the PokerStars Christmas Festival, so traffic figures remained similar, except that those high-stakes players were replaced with lower stakes players attracted by low buy-ins and jackpot prizes.    
While PokerStars is likely to have raked less during that period, it declared itself vindicated by the December boycott.
"During the three-day boycott we recorded the healthiest consecutive three-day ecosystem results of the year with steady net gaming revenue, even though our net-depositing players lost at a much lower rate than they have all year," wrote Eric Hollreiser, VP of Communications for PokerStars and Amaya.
More Boycotts Planned
The affected players remain undeterred, however, and are determined to show PokerStars that they can make the operator's life difficult.
And more boycotts are planned in the future. WeArePokerPlayers.com has launched a campaign seeking 5,000 signatures to agree to at least a month-long strike, while other protestors have suggested that a 10,000-player boycott could reduce PokerStars' rake by as much as 30 percent.
On New Year's Day, Ike Haxton became the second high-profile PokerStars Pro to resign in disgust at the changes, following the example of Alex Millar, who severed ties with the site just before the holiday period.
 "As a four time Supernova Elite, I know what it takes to rake 1M VPP in a year," wrote Haxton on 2+2. "It's a tough grind. For most of the players who do it, it is an all-consuming commitment more intense than most full time jobs.
"Many of them have relocated far from their homes and families to pursue it," he added. "Finding out, just as you approach the finish line, that your efforts will not be rewarded as you expected them to be is brutal. I cannot in good conscience continue to endorse a poker site that treats its players this way."