Second Online Poker Bill Introduced in New York
Posted on: May 13, 2014, 05:30h.
Last updated on: May 9, 2014, 04:28h.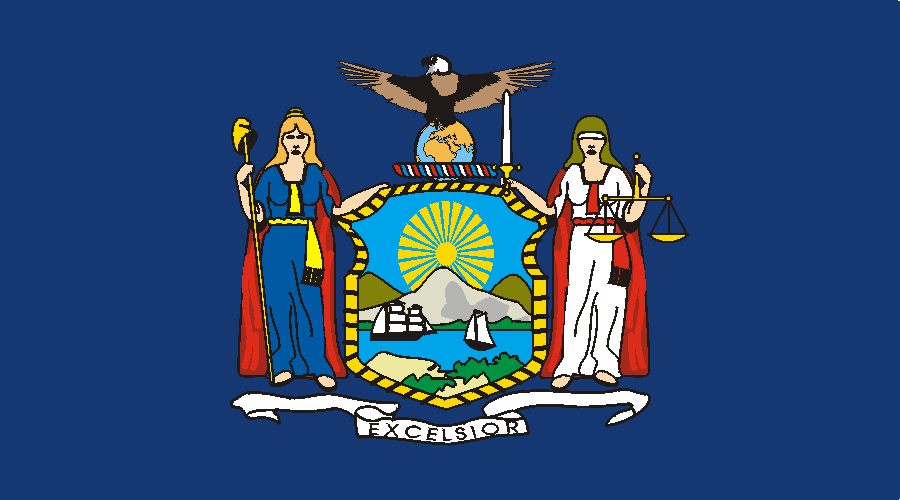 Along with California, New York is one of the most desirable targets for online poker in the United States. As another large, affluent state, there's certainly a big enough market for the game there to provide plenty of players and keep games running all day long. And while a single bill being introduced doesn't mean much, a second companion bill might signal that some New York lawmakers are ready to push for the games sooner rather than later.
Assemblyman J. Gary Pretlow (D-Mt. Vernon) has introduced Bill A09509 to the New York Assembly, a piece of legislation that would allow the state to license interactive poker games including Texas Hold'em and Omaha. The bill is very similar to one submitted just last month by state Senator Jon Bonacic (R-42nd District), known as S 6913.
The bill would authorize the New York State Gaming Commission to license Internet poker games – starting with Hold'em and Omaha, but potentially growing from there – through an amendment of racing and parimutuel wagering laws.
Consumer Protections Cited as Justification for Bill
As with the similar bill in the New York Senate, the bill is justified based on the idea that people are already playing online poker – they're just doing so in a way that could be safer and better regulated, while providing more revenue for the state at the same time.
"Presently, numerous New York residents are participating in illegal, unregulated and unsafe gaming operations which offer games of chance over the Internet," the bill states in its introduction. "This bill will allow the state to license operators that meet the high standards set by the state and offer limited games of poker which require a high level of skill. This bill will require such operators to take steps to protect consumers, combat compulsive gaming, and prevent minors from accessing online gaming sites."
Under the law, regulations would be written and licenses for operators would be granted within 180 days after the bill passed ("to the extent practicable," leaving room for a longer timeline if necessary). This measure is designed to "ensure a robust and competitive market for consumers and to prevent early licensees from gaining an unfair competitive advantage." Up to ten licenses would be awarded, with each licensee having to pay a $10 million fee in order to receive a ten-year license. The state would also gain revenue through a 15 percent tax on gross gaming revenue.
Bad Actor Clause Present
One of the major clauses in both this bill and the Senate legislation is a provision to keep certain companies out of the running for licenses. Namely, any company that offered online gambling in the United States after the passage of the Unlawful Internet Gambling Enforcement Act (UIGEA) of 2006 would be treated differently than companies that left the American market at that time.
"Granting those persons licensing privileges or allowing the use of the assets of such persons in connection with interactive gaming in this state…would reward unlawful gaming activity, would permit manifestly unsuitable persons to profit from their unlawful gaming activity and would create unfair competition with licensees that respected federal and state law," the bill states.
It seems unlikely that either bill will see much action during the 2014 legislative session. However, Bonacic said at the time of his bill's introduction that he hoped it would help encourage discussion on the topic, perhaps leading to online gambling being licensed further down the road.
Similar Guides On This Topic