SciPlay Net Income Skyrockets 127 Percent, as Social Gaming Embraced by Americans Sheltered at Home
Posted on: May 13, 2020, 12:03h.
Last updated on: May 12, 2020, 03:21h.
SciPlay Corporation (NASDAQ: SCPL) reported its first quarter financial results this week, and it was a strong three-month showing for the social gaming company.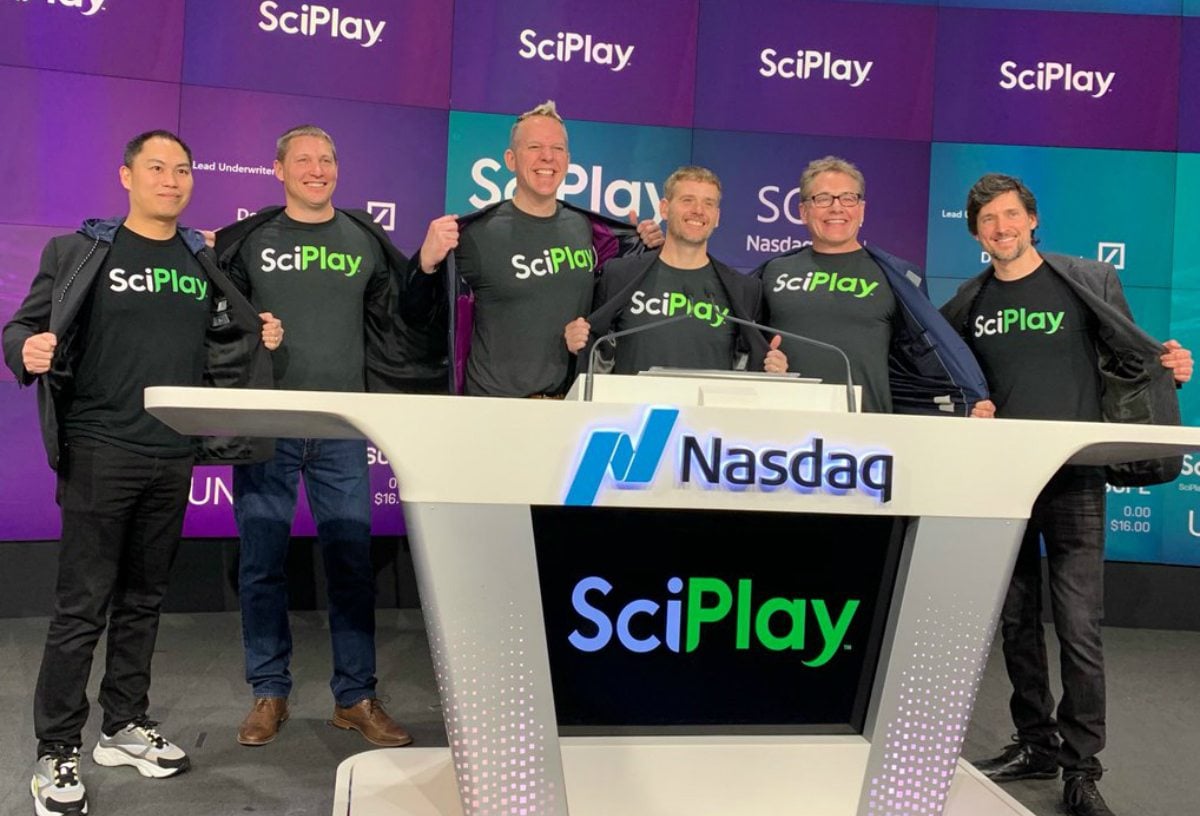 Revenue in the first quarter totaled $118.3 million, and earnings per share came in at 19 cents each. Net income increased 127 percent to $31.1 million, with earnings before interest, tax, depreciation, and amortization (EBITDA) at $34.8 million – a 39 percent jump.
On top of the improved results we were already delivering, we saw particular strength in late March as a result of the stay-at-home measures across much of the United States," said SciPlay CEO Joshua Wilson. "We have seen this momentum continue through April, as we delivered record monthly revenue and were up over 20 percent compared to March."
Despite the strong financial indicators, SciPlay missed Wall Street consensus forecasts, which projected revenue of $119.9 million and 21 cents per share.
Investors didn't mind the slight misses. While the Dow Jones, Nasdaq, and S&P all lost around two percent on Tuesday, shares of SciPlay were up three percent to close at $12.57.
Virus Healing SciPlay
Previously the social gaming division of Scientific Games, SciPlay was spun off as an independent company last year. The SciPlay website explains, "Social casino games create an online version of well-known casino slot machines."
SciPlay went public in early May 2019 on the Nasdaq, the initial public offering opening shares at $15.25 each, and climbing to $16 in the first two weeks.
Investors who snagged shares early paid a price, as the stock lost considerable value over its first six months. Prior to state stay-at-home orders and the closures of all commercial and tribal casinos in the US, SciPlay was trading at less than $8.
Unlike most gaming industry companies, which have lost nearly all of their revenue during the coronavirus lockdowns, SciPlay is benefiting from more Americans being at home. Since March 13, SciPlay shares are up 63 percent from $7.72.
SciPlay offers seven core mobile social gaming apps: Jackpot Party, Quick Hit Slots, Gold Fish Casino Slots, Hot Shot Casino, 88 Fortunes, Bingo Showdown, and Monopoly Slots. Users can play for free, but also make small in-app purchases.
"They're a great way for somebody to spend some time, and perhaps they're stuck at home like we're seeing currently," said SciPlay CFO Michael Cody. "When you compare them to another type of entertainment, such as going to a movie or some other outing that a family would do, it's a much smaller purchase. And so we would hold up quite well in any recessionary-type situation."
Social Gaming Stats
SciPlay presented investors with an earnings slideshow displaying the potential gold mine that is social gaming.
The company points to research from Eilers & Krejcik that found the global mobile and tablet gaming market in 2019 was worth approximately $84 billion. But of the $84 billion mobile gaming market, social gaming accounted for only $6 billion.
The SciPlay presentation claims that 74 percent of all mobile spending in 2019 was on gaming purchases, and some 2.4 billion people played a mobile game last year.