Schenectady Casino Awards $500K Three Card Poker Jackpot
Posted on: October 31, 2017, 06:00h.
Last updated on: November 1, 2017, 03:07h.
One lucky player at the Rivers Casino & Resort in Schenectady walked away nearly a half-million dollars richer on Saturday, after they hit a progressive jackpot at a Three Card Poker table in the Schenectady, New York casino.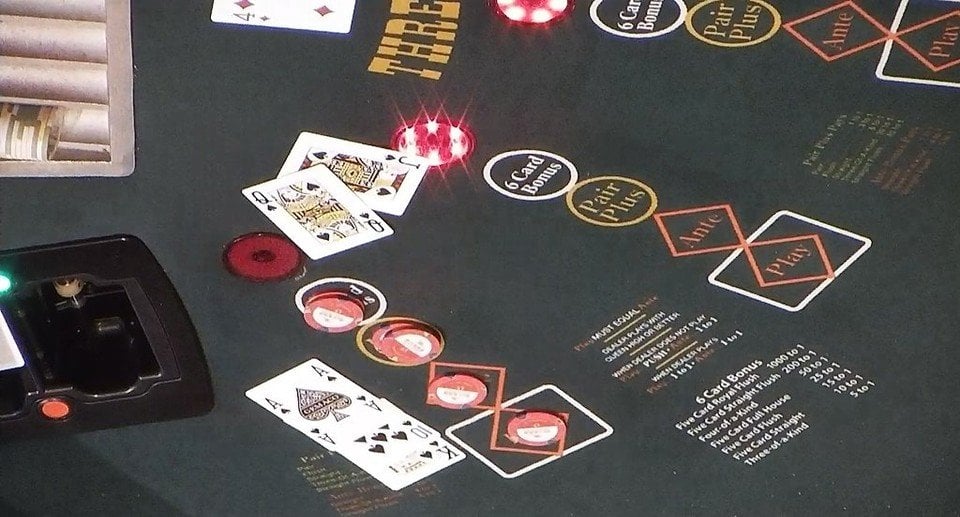 The player, who chose to remain anonymous, played an optional side bet in order to become eligible for the jackpot. They were then dealt an ace, king, and ten of spades in their own hand. That's good enough for a flush, which normally pays 3-1 on the popular Pair Plus side bet.
But once the dealer revealed their own hand, it was clear that those cards were about to become a lot more valuable. The dealer's bonus hand included the queen and jack of spades.
Throw those cards together, and you have a royal flush, which was the required hand to win the massive progressive jackpot.
Others at Table Share in Rewards
The player would ultimately walk away with a $497,152 prize, but they weren't allow in reaping the benefits. Four other players at the table had also bought into the progressive side game, which made them eligible for a $5,000 envy prize when their tablemate took down the jackpot.
According to General Manager Mary Cheeks, the Rivers Casino & Resort has paid out close to $20 million in jackpots since the facility opened in February. For their purposes, any win of $1,200 or more is considered a jackpot prize.
The Schenectady resort is one of three new commercial casino venues that have opened in upstate New York in the previous year, after the state approved four new casinos in the region.
Along with the Rivers Casino & Resort, which opened on February 8, the del Lago Resort & Casino was opened in Tyre (near the Finger Lakes) early this year, and the Tioga Downs racetrack was converted into a full casino last December.
New York Casinos Not Hitting Their Jackpot
It's unclear whether all of these venues can co-exist alongside Native American resorts and other gambling options in the region.
The three casinos that have opened so far have all underperformed their earnings estimates, with the Schenectady venue bringing in only 77 percent of its low-end estimate, according to a September report from the New York Times.
The marker could become even more saturated early in 2018. That's when Resorts World Catskills, the fourth approved venue, is expected to open in Sullivan County. The $1 billion project will be by far the largest of these resorts, and the most conveniently located to those in the New York City area.
New and proposed casinos in Massachusetts, Connecticut, and other surrounding states could further dilute the gaming market.
But for players who are lucky enough to take home prizes like the one Rivers Casino awarded Saturday, business concerns are little more than a footnote compared to their life-changing wins.
That said, even a half-million dollars is small potatoes compared to some of the largest jackpots in casino history. In 2003, a Megabucks machine at the Excalibur paid out a $39.7 million jackpot, the largest slots payout ever in Las Vegas.
Latest Casino Stocks:
Retrieving stocks data...
Retrieving stocks data...
Retrieving stocks data...
Retrieving stocks data...
Retrieving stocks data...