San Manuel Again Extends Closure Even as San Bernardino County Coronavrius Death Toll Steadies
Posted on: April 28, 2020, 11:56h.
Last updated on: April 28, 2020, 12:35h.
San Manuel Casino, one of the giants of Southern California's tribal gaming landscape, is extending its coronavirus-induced closure for a third time. That's even as the fatality toll from the respiratory illness steadies in the gaming property's home county.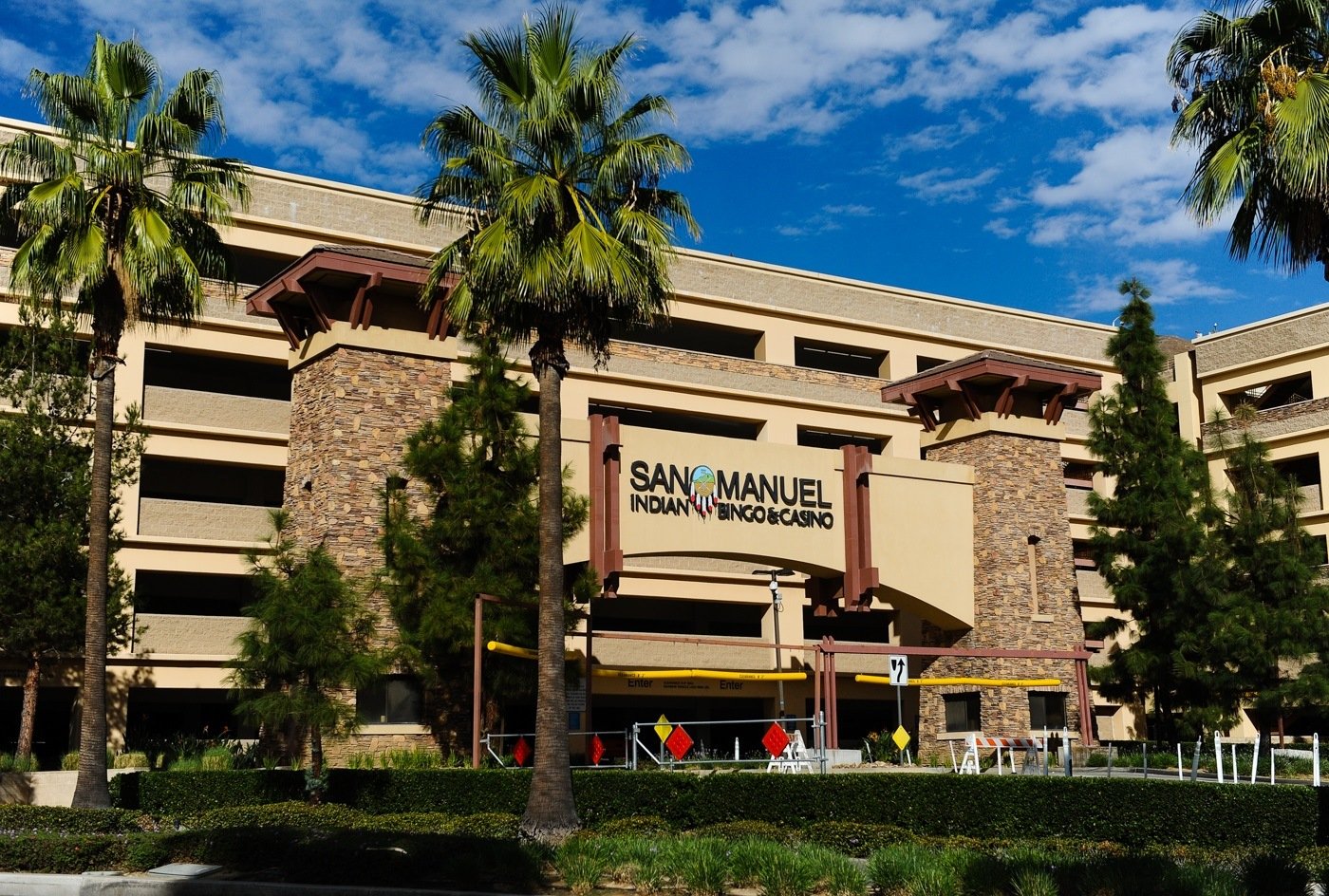 The San Manuel Band of Mission Indians, the casino's operator, said the venue will remain shuttered through at least May 31. That marks the third time in about a month the Native American band pushed out a reopening date.
As the coronavirus pandemic and our response to it continues to affect just about every aspect of our world, we remain committed to the principle that the health and safety of our community is the most important priority," said the tribe in a statement provided to Casino.org. "With that priority in mind, the San Manuel Band of Mission Indians has decided to extend the closure of San Manuel Casino at least through May 31."
The tribe said it will continue paying staff "adjusted wages, including benefits," during the closure period.
Thrice Isn't Nice
San Manuel, located in Highland, Calif., and rivals such as Pechanga Casino, were among the first tribal gaming venues in the US to announce temporary closures as the COVID-19 pandemic swelled in March. Those tribal operators shuttered casinos around March 15, with other local competitors following suit in a matter of days.
Originally, Pechanga and San Manuel expected to be closed through the end of March. But on March 24, the San Manuel Band of Mission Indians said it would keep its gaming property off-limits to guests and staff until April 11.
That target date was soon scrapped when on April 4, the tribe said San Manuel Casino would remain closed through April 30.
San Manuel is in San Bernardino County, the fifth-largest in Southern California. Earlier today, the region reported 21 COVID-19 cases, but its death toll remains flat at 82 for a third straight day. The region has 1,772 confirmed cases of the coronavirus, fewer than half the amount found in nearby Riverside County, which has just 250,000 more residents than San Bernardino.
Big Economic Impact
The Golden State, the largest economy in the US, is part of a quintet of Western states mulling reopening. However, after throngs of visitors hit Southern California beaches last weekend, Gov. Gavin Newsom, a Democrat, is considering extending the state's shelter-in-place policies, a move that's drawing rebuke from some politicians.
State senators representing rural areas argue some counties have few, if any, coronavirus cases. That means there's no curve to flatten, and that a unilateral closure directive in a state such as California disproportionately harms smaller regions and local economies.
Some Southern California small businesses are banding together to sue counties and officials, including statewide leaders such as Newsom, saying the closure order is arbitrary and adversely affecting their bottom lines.
San Manuel isn't part of those efforts. But the casino employs about 5,000 workers in San Bernardino County, making it one of the region's largest employers.