Salary Study Reveals The Changing Shape Of The Online Gambling Industry
Posted on: June 17, 2015, 02:49h.
Last updated on: June 17, 2015, 03:08h.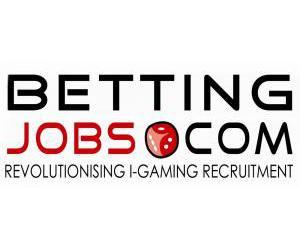 As the online gambling industry evolves it is looking further afield in order to lure in the top creative talent, especially in the tech departments, according to salary research from by recruitment firm BettingJobs.
The study, which looks at eight key gaming jurisdictions with the UK, Ireland, mainland Europe, Eastern Europe, Malta, Gibraltar, the Isle of Man and Asia, reveals the changing face of the industry, as the online gambling sector becomes a space for companies that are "multi-disciplinary technology, marketing and product businesses," in the words of BettingJobs.
Designers, developers and IT project managers are highly sought across all levels of the industry, said the recruitment agency, as are analysts and experienced marketing professionals, and this is reflected in the high salaries companies are willing to pay for their services.
Driven by the revolution in mobile gaming, the industry is more dependent on technical innovation that ever before, as BettingJobs director Fiona Hickey told Gaming Intelligence this week.
Driven by Mobile
"The general trends from our salary survey should be viewed as being very positive for the industry," she said. "They show an industry which continues to evolve and be shaped by the technology which drives its appeal. The channel shift towards mobile has been dramatic and is sure to continue.
"The transition to mobile has seen many of the major operators that we work with seek to broaden their search in terms of where they hope to find the talent to bring into their businesses. Many more of our clients are now seeking to bring in candidates with experience from outside the industry."
The study, the most comprehensive data set ever collated on salaries within the sector, examined 10 job categories: executive, technical, commercial, marketing, trading, finance, analytics, operations, product, and legal.
Rise of the Analyst
The emergence of in-play betting, which is dependent on experts analyzing key data provided by up-to-the-minute technology has also driven a shift in recruitment.
Business analysts, meanwhile, have become indispensable, with a head of analytics taking home a global average salary of $115,000 per annum.
"The rise of analytics departments has been nothing less than staggering," Hickey said. "They are now one of the most important divisions within any online gaming organization.
"This swing towards automated trading is most evident in the UK and the other major sports-betting hubs of Ireland, Gibraltar and Malta," Hickey explained. "This is where algorithmic trading on sports-betting is now absolutely central."
The BettingJobs study also showed an increase in employee loyalty, with less job-hopping, as workers seek stability in an uncertain economy. It also suggests that today's online gambling companies offer more career progression and job satisfaction than they have in the past.
"We think the trend towards greater loyalty shows how the online gaming industry has matured," said Hickey. "Many of the top operators that we work with have now been leading the field for over a decade; the online business has to an extent grown up and the career paths within the industry are clearer than they were six years ago."