Caesars' Debt-Servicing Agility Troubles Wall Street
Posted on: May 28, 2013, 05:27h.
Last updated on: May 28, 2013, 04:28h.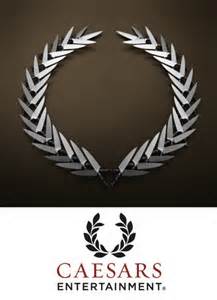 If you think your credit card debt is overwhelming, imagine carrying $20 billion worth, and long-term debt at that. Now add to that a declining revenue stream and a net loss of $1.74 share on the New York Stock Exchange. For Caesars Entertainment Corp., this nightmare is a reality now, and the folks on Wall Street are starting to shudder a bit about it all.
Gaming Analysts Wary
A recent gathering of industry investors heard about the dubious nature of the casino behemoth's current finances from Macquarie Securities gaming analyst Chad Beynon. "The Caesars story remains relatively the same in our eyes," Beynon said. "Fundamentals continue to be soft in most of its markets and the significant debt load continues to be an overhang on the company." Translation: "You're making us nervous."
With 10 casinos under its purview on the Las Vegas Strip, and another 50 scattered coast to coast (including four in financially faltering Atlantic City), other gaming analysts contend that Caesars has only two years, until 2015, to stay afloat, given its current financial state. Just like you and me, banks don't like to loan money to any business that really needs it; so while Caesars still commands some capital flow, it better secure some more lending sources that will look kindly on its ability to repay.
RBC Capital Markets gaming analyst John Kempf hammered the nail in Caesars financial outlook coffin with these words to investors: "In general, nothing has changed from our point of view following the company's first-quarter release. Our negative view is predicated on the company's unsustainable capital structure and diminishing liquidity profile." Ouch.
Spending Money to Make Money
You might think with an outlook like this that Caesars would be tightening its belt a bit, but not so much. Au contraire, the company has building plans all over the place in the next few years.
In fact, Caesars is laying out $1 billion on new buildings and building improvements before 2013 comes to a close. On the drawing board is The Linq, the company's new open-air retail, dining and entertainment district, a remodel of the shut-down Imperial Palace, to be reborn as The Quad, and a conversion of Bill's Gamblin' Hall into what will be known as Gansevoort Las Vegas. Catchy name. Not.
Beyond Vegas, Caesars has developments planned for several midwestern properties. And, let's not forget that they're poised to launch the second legal online poker site in Nevada, a World Series of Poker-branded site that will take off during the actual series in June, if all the regulatory processes go through as planned.
The Future
The big question will be if all these investments, along with some significant internal reorganization, can pay off for Caesars. At least one expert, GimmeCredit Investors Service analyst Kimberly Noland, is dubious.  "While we don't see a liquidity crisis near-term given the company's current cash and availability, pressures could increase as the parent company faces maturity of near $5 billion of securities in 2015," Noland said. Translation: "Don't drown in your own debt when it comes due."