Russia's Far East Mini Las Vegas Hopes to Attract More Chinese Gamblers
Posted on: July 4, 2017, 02:00h.
Last updated on: July 4, 2017, 12:54h.
In the Russian Far East city of Vladivostok, President Vladimir Putin's federal government has poured billions of dollars into trying to transform the port town into a bustling entertainment zone that attracts wealthy Chinese citizens.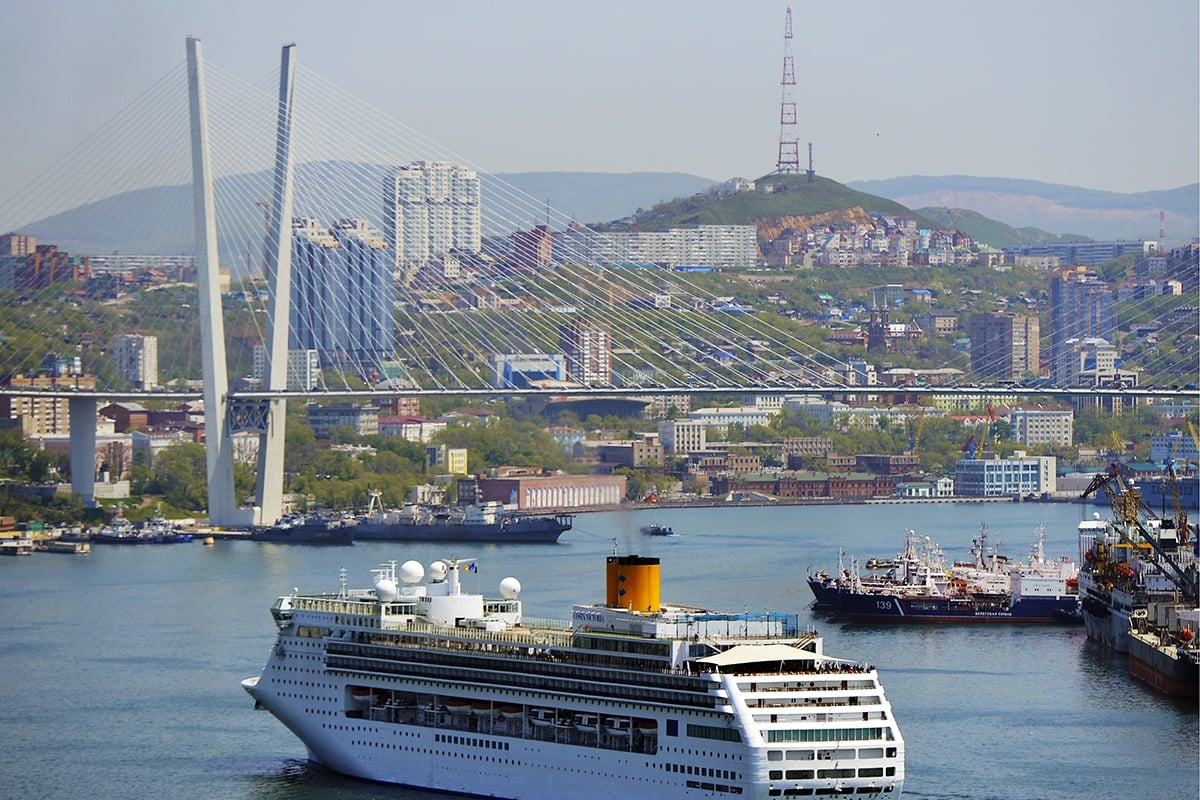 Located near the northeast border of the People's Republic, Vladivostok is trying to become a miniature version of Las Vegas or Macau. But to date, the city only has one casino, the Tigre de Cristal, and while Chinese visitors are venturing to the gambling property, the robust optimism on the region has largely been met with disappointments and setbacks.
Putin's regime designated Vladivostok an "integrated entertainment zone," slated to consist of at least eight casinos and a variety of attractions. But development has taken far longer than expected, and plans are now calling for only four additional gambling resorts.
Putin has long advocated against gambling, as he feels it's a sinister activity that poaches from those susceptible to compulsive behaviors. However, the controversial leader has no qualms with allowing foreigners, primarily the Chinese, from gambling at Russian casinos.
Soft Opening
Tigre de Cristal has roughly 70 table games and 500 slot machines. Its upscale dining establishments focus on Chinese, Japanese, and Korean delicacies.
Russia's largest port city on the Pacific Ocean, Vladivostok is situated just north of North Korea on the Sea of Japan. That makes its access convenient for those coming from China, South Korea, and Japan.
With gambling largely outlawed for nationals in those three countries, Macau being the special exception, Vladivostok has been aiming to become the preferred entertainment and casino destination for the hundreds of millions of people who live in the area.
Though Putin is predominantly anti-gambling when it comes to his own people, he's allowed the creation of several specially designated gambling zones where Russians can place bets. The country has four precincts where casinos can be built, and all are near foreign borders or in isolated areas.
Russian citizens can gamble at Tigre so long as they register with a passport and declare the money they intend to play with.   
Missed Opportunity
Now seems to be the perfect time to market towards the international Asian demographic. China continues to clampdown on VIP junket operators moving wealthy mainland residents to Macau, and Japan is still years away from opening its integrated casino resorts.
But with just Tigre open, the Far East city is a far cry from Macau or Las Vegas, both in terms of distance and gambling attractiveness.
Speaking with The New York Times, Chinese businessman Li Yunhui said the city lacks the amenities and services of Macau, but "at least it is close, and the air is clean."
"It feels like a developing country here," Yunhui explained. "This is how China was decades ago. What you can do in a day in China takes weeks here."
Construction setbacks due to government red tape has left the "entertainment zone" with a single casino resort. Putin's push to make Vladivostok into a tourism epicenter began nearly a decade ago.