Russian Economic Minister Says Bitcoin 'Worse than Casinos'
Posted on: October 19, 2017, 02:11h.
Last updated on: October 19, 2017, 02:12h.
Russian Economic Development Minister Maksim Oreshkin issued a warning that bitcoin may not be a suitable investment vehicle for most people, comparing investing the digital currency to casino gambling.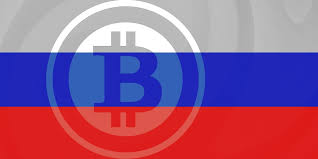 The comments came during a discussion at the World Festival of Youth and Students in Sochi, the city that hosted the 2014 Winter Olympics.
"If you look at how the value of this asset fluctuates, it's dozens of percent up, then dozens of percent down," Oreshkin said. "An asset that can be available for an unqualified investor should not have such characteristics because it's worse than casinos. First, you earn, then you will lose everything and be left with nothing."
Oreshkin would go on to say that this volatility would lead to losses for unprepared investors "in 99.9 percent of cases."
Highly Volatile Bitcoin Continues to Grow
A look at the history of bitcoin's value might make investors question this statement. It is true that the price of bitcoin has always been highly volatile, a characteristic that reasonably calls into question its value as a currency for many people.
However, the price of the cryptocurrency has consistently been on the rise in the long term. Despite many large fluctuations along the way, the price of a single bitcoin is up more than 800% in the last year, according to figures compiled by Coinbase.
Oreshkin stopped short of calling for a full ban on the digital currency in Russia. Instead, his ministry proposes restricting the right to trade Bitcoin to only qualified investors. In his mind, that would mean those who have at least six million rubles ($100,000) in the bank, make at least 40 transactions a year with a turnover of six million rubles, or have two years of experience at a financial institution that trades securities.
These comments follow an announcement in August in which the Moscow Exchange said they were working on mechanisms to allow for regulated trading of bitcoin and derivatives based on the currency, such as Exchange Traded Funds.
But even then, Russian officials noted their skepticism about offering digital currency investments to the public.
"There is a point of view that cryptocurrencies like bitcoin are a financial pyramid," Deputy Finance Minister Aleksey Moiseev told a Russian television station. "It's hard to argue with this point of view."
Russia Reportedly Working on 'CryptoRuble'
The Russian government may have other reasons for keeping their citizens from buying bitcoin that go beyond concerns for their safety.
Just days earlier, reports began to surface suggesting that Russia might become the first nation to launch their own cryptocurrency.
Referred to as the CryptoRuble, the proposed digital currency would share some characteristics with others like bitcoin and Ethereum, such as being based on a blockchain.
However, users would not be able to mine the currency, and the government would hold centralized control over the CryptoRuble.