Roy Horn, of Famed Vegas Magic Act Siegfried and Roy, Dead at 75 from COVID-19 Complications
Posted on: May 8, 2020, 10:43h.
Last updated on: May 10, 2020, 10:46h.
Roy Horn, a master illusionist whose longstanding act with fellow magician Siegfried Fischbacher formed one of the most iconic entertainment attractions ever on the Las Vegas Strip, died Friday at age 75, MGM Resorts International announced. Multiple media outlets, including the New York Times and TMZ, reported he died as a result of complications from COVID-19.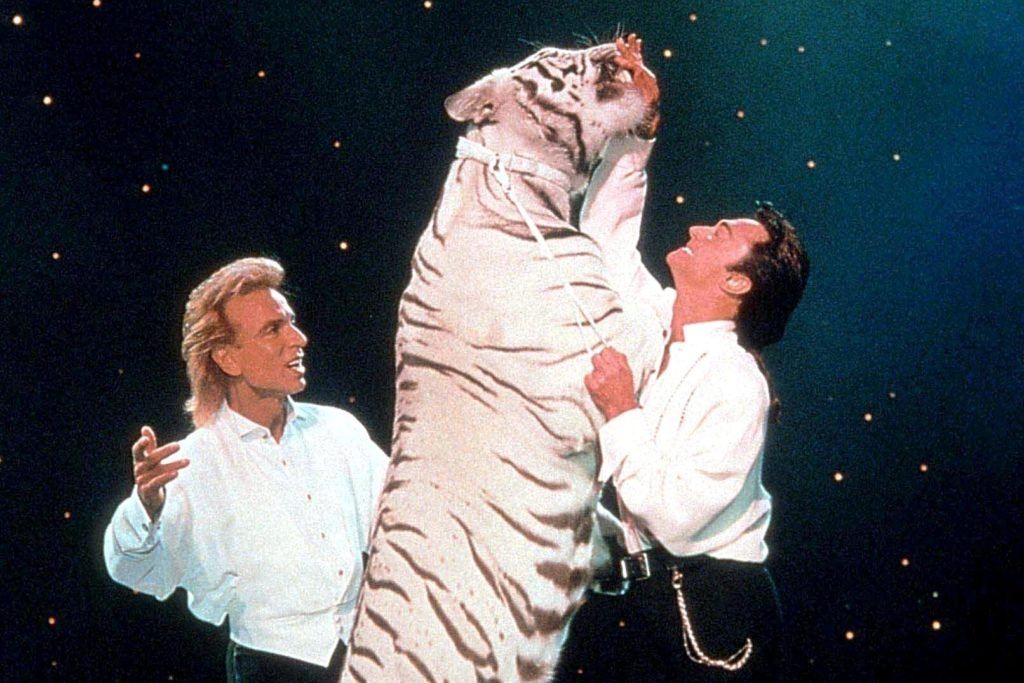 The publicist for the duo best known as "Siegfried and Roy" reported the German-born Horn tested positive for the virus last week.
The world lost a legendary figure with the passing of Roy Horn. His story, and the story of Siegfried & Roy, are larger than life," MGM Resorts International posted on Twitter Friday night. "Our hearts go out to Roy's family and friends, and most notably to Siegfried, who shared a lifetime of magic and friendship with this special man."
Born Uwe Ludwig Horn in Oct. 3, 1944, both he and Fischbacher got their start in 1959 on a cruise line before touring European nightclubs. They moved to Las Vegas in 1967.
Their act was best known for their elaborate illusions involving animals, most notably white tigers.
Siegfried and Roy "redefined casino entertainment, establishing the art of magic and illusion as an essential part of the Las Vegas experience," says the Gaming Hall of Fame at the UNLV Center for Gaming Research.
The magicians earned enshrinement in the Hall of Fame in 1998.
Horn "Changed the Face" of Vegas
Siegfried and Roy performed in Vegas for more than 35 years. According to the Hall of Fame, they began their stint on the Strip as part of the Folies Bergere at the Tropicana in 1967. They moved to the Stardust three years later for their first of two stints there. The duo also took part in a show at the MGM Grand.
They earned their first headlining show in 1981 with Beyond Belief at the Frontier Casino. That show ran for seven years. In 1990, they started their run at the Mirage, a year after Steve Wynn opened the casino. They stayed there through MGM's acquisition of the casino a decade later.
Roy Horn helped change the face of Las Vegas and the world of entertainment with his big dreams. The good thing about legends, though, is that they live on forever," the Mirage posted on its Twitter account Friday night.
Tragically, Roy's essentially career ended on his 59th birthday, after he was mauled by one of his tigers on stage at the MGM Mirage. The tiger bit him on the neck and his injuries ultimately led to him suffering a stroke.
In March 2009, Roy appeared on stage with his partner for one final performance at a charity fundraiser at the Bellagio.
"The world has lost one of the greats of magic, but I have lost my best friend," Fischbacher said in a statement released to media outlets. "From the moment we met, I knew Roy and I, together, would change the world. There could be no Siegfried without Roy, and no Roy without Siegfried."
Tributes Pour In
As the news of Horn's death became public, many magicians who have entertained in Vegas posted their condolences and thoughts about Horn on social media.
"I didn't know where Las Vegas was, or what gambling was, or what resorts were. I just knew there was a city called Las Vegas and S&R performed there. And I wanted to go there!," tweeted Lance Burton.
Burton also noted Horn's love of animals and his passion for conservation, saying he not only entertained but educated millions.
"A wonderful artist, a legend – Roy gave so much to entertainment and our community," David Copperfield said on Twitter.
"S&R invented, created, pioneered the very idea that a magic show could be a full evening in Vegas," noted magician Penn Gillette, of Penn and Teller. "If not for S&R, there would be no P&T in Vegas.  He was so full of life, wild, and unpredictable. We will miss him."
Similar Guides On This Topic