Steve Wynn Returns to Mirage for 16th International Conference on Gambling and Risk Taking
Posted on: June 6, 2016, 04:49h.
Last updated on: June 10, 2016, 02:12h.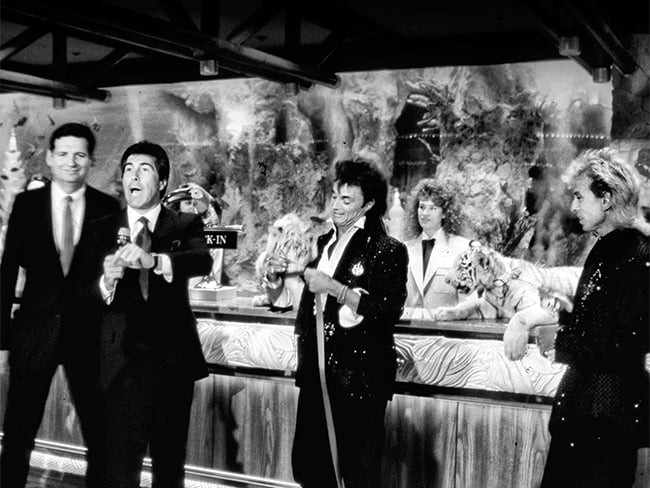 Steve Wynn is to make a rare appearance at the Mirage in Las Vegas, the casino he conceived, built, and a decade later sold, and which transformed the landscape of the casino industry in Vegas and beyond forever.
Tomorrow (June 7), 27 years after he flung open the doors of the Mirage, Wynn will deliver a keynote address at the 16th International Conference on Gambling and Risk Taking (ICGRT) on the impact that the first ever modern luxury megaresort had on the sector.
The five-day UNLV conference, which began yesterday (June 6), is devoted to the academic development of gambling knowledge and expects to draw more than 600 people to Las Vegas from 30 countries around the world.
First Conference Devoted Study of Gambling
Held every three years, the conference was founded by the late economics professor Bill Eadington, who had the then-leftfield idea that gambling was something to be studied academically.
"In 1969, Bill Eadington boldly announced that he was going to pursue the study of gambling," Bo Bernhard, executive director of the Gaming Institute, told the Las Vegas Review-Journal. "He stuck to it and invented the academic study of the gambling industry." 
Top international scholars will present research papers, share ideas and ignite discussion about all aspects of commercial gambling, from economics to politics and mathematics to social sciences, as well as psychology and the treatment of problem gambling.
Wynn's talk will be entitled "Reflections on a Quarter Century of the Reinvented Casino Resort" and will be followed by a discussion panel on the Mirage opening and the skepticism that surrounded it.
A Mirage of Perfection
The Mirage was the first major resort to be built in Vegas in 25 years. It was also, at the time, the most expensive in history, at $630 million, and the first casino to be built using Wall Street money with high-yielding, high-risk junk bonds. Many believed that the operational costs would be too high for the project to be viable, but it was, and it set a new standard. And it had Siegfried and Roy.
"This year's gathering is bigger than ever," says Bernhard. "More than anything else, we would encourage you to take advantage of this scope: sit next to someone who hails from the opposite side of the planet, listen to tales of gambling in other neighborhoods, and share your own perspectives on the gambling act with others.
"This is, after all, a "conference of collisions," and we have tried to organize sessions, events, and mini-moments that encourage these kinds of cross-disciplinary and cross-continental discussions.