Las Vegas to Name Street After Liberace
Posted on: December 7, 2022, 02:22h.
Last updated on: January 10, 2023, 12:09h.
Portions of Karen Avenue in Las Vegas will soon be known as Liberace Way. The Clark County Commission recently approved a motion to rename the heavily trafficked street between Maryland Parkway and Joe W. Brown Drive. This area is adjacent to the former Las Vegas Hilton (now Westgate), where Liberace first performed a residency in 1972.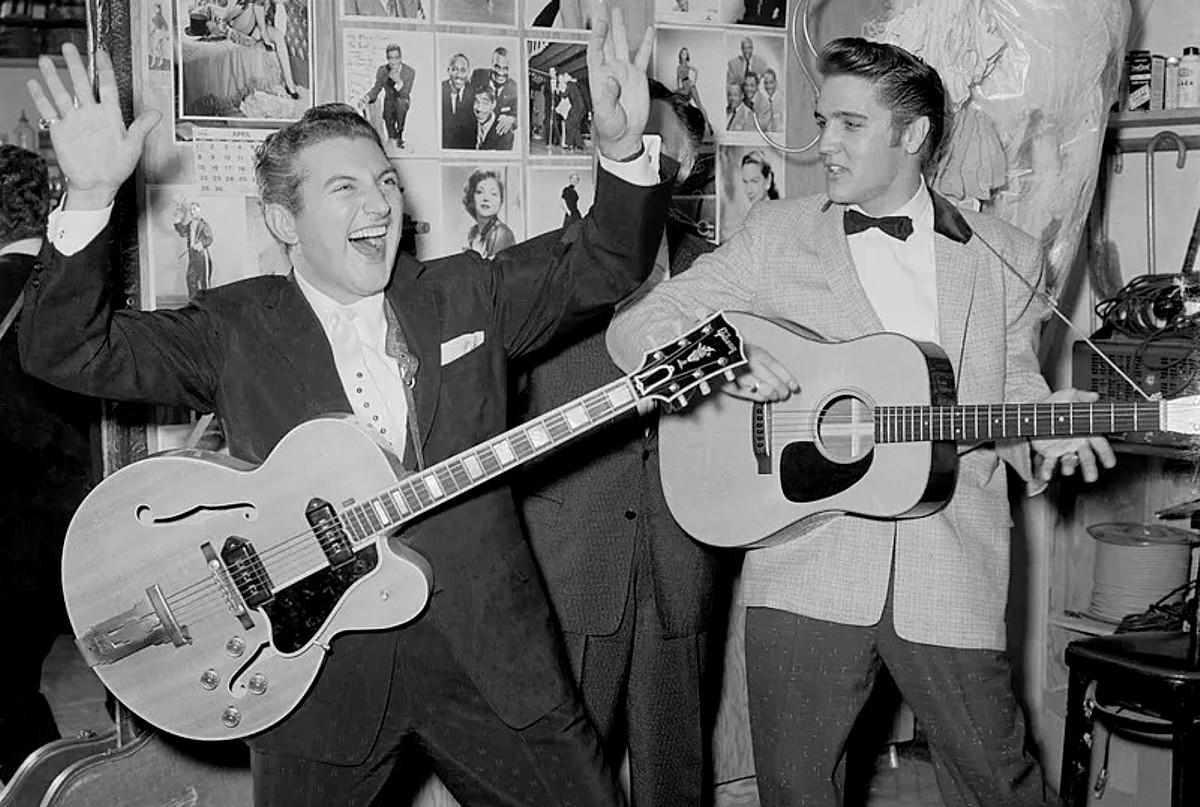 Often referred to as "Mr. Showmanship," Liberace was known for over-the-top piano performances that incorporated everything from classical to pop music. They're credited with influencing the careers of Elton John, Lady Gaga, and Michael Jackson.
The renamed street will debut on December 14 – unless the motion is appealed to the commission. When it does, Liberace Way will join Elvis Presley Boulevard, Frank Sinatra Drive, Sammy Davis Jr. Drive, and Dean Martin Drive as Las Vegas Strip streets named after its legendary performers.
"It's been 35 years since Liberace passed away," Clark County Commissioner Tick Segerblom said in a news release. "This recognition is long past due. Liberace was an incredible pianist and a spectacular showman. His impact on Las Vegas and the entertainment industry generally is unquestionable, and this is just one small way to acknowledge his contributions."
Liberace Way may be extended to Paradise Road at a future date, according to the release.
Liberace's Many Vegas Connections
Władziu Valentino "Lee" Liberace – born May 16, 1919, in Wisconsin to parents of Italian and Polish origin – was a child prodigy at classical piano who enjoyed a four-decade career. Most of it was associated with the Las Vegas Strip, where he first appeared at the Last Frontier in 1944. The $50K per week he earned to open the Riviera Hotel and Casino with his 1955 residency made him the highest-paid entertainer in the world at the time.
In 1974, Liberace had a 14,393 square-foot mansion built south of UNLV by joining two smaller houses together. And, in 1979, he opened a Las Vegas museum dedicated to himself. It featured the glitzy outfits, pianos, candelabra, cars, and jewelry he collected over the decades.
Liberace died in 1987 of complications from AIDS. A gay but closeted man – as was the norm in show business at the time – he was secretly diagnosed with HIV in August 1985 by his private Las Vegas physician.
The Liberace Museum tripled in size a year after Liberace's death, but by 2010, declining patronage forced it to close. The Liberace Foundation, which ran the museum, still operates in Las Vegas and manages its collection. It's currently housed in Thriller Villa, one of Michael Jackson's former Las Vegas residences, but is not open to the public.