Ron Paul Slams RAWA, Says GOP Pols Who Back It Will Lose Younger Voters
Posted on: September 11, 2015, 12:16h.
Last updated on: September 11, 2015, 12:43h.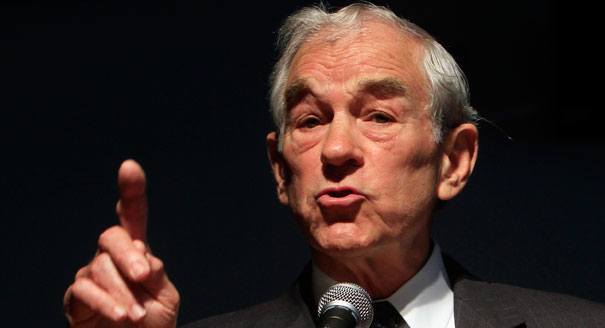 Former Republican congressman Ron Paul has urged the GOP to reject RAWA and embrace the philosophy of individual liberty, or risk losing the youth vote.
In an op-ed piece for U.S. News & World Report, the former GOP presidential candidate and chairman of the Campaign for Liberty said that young voters' disaffection with President Obama could present an opportunity for the Republican Party to capture their ballots. But that can only happen if the party rejects RAWA, a piece of legislation he has previously called "unconstitutional."
"These younger voters expect Republicans to consistently defend individual liberty and limited government," he wrote. "Millennial voters also expect the GOP to oppose crony capitalism, even ….when the cronies are GOP donors.
"Sadly, two presidential candidates, Sens. Lindsey Graham of South Carolina and Marco Rubio of Florida, are supporting legislation that combines an unconstitutional assault on individual liberty with cronyism."
Conservative Nanny State
RAWA was introduced in the Senate by Graham in June, and co-sponsored by Rubio, among others. Both have denied that their enthusiasm for the bill is linked to possible campaign donations from billionaire casino mogul Sheldon Adelson.
While Adelson is a longtime ally and major donor to the Republican Party, Paul's stance illustrates that many GOP members are somewhat less enthusiastic by what RAWA stands for, namely the curtailing of individual freedom and of US states' rights to determine their own gambling laws.
Paul believes that many young people support the party's stand on individual liberty, but are alienated by the "hypocrisy" of those who are prepared to ditch their beliefs in those freedoms when it suits them.
"Those with moral objections to gambling have the right to try to persuade their fellow citizens to not gamble," he wrote. "What they do not have the right to do is use government force to stop people from engaging in activities, like gambling, that do not involve force or fraud."
"A 'conservative' nanny state is just as unconstitutional, and as dangerous to liberty, as a liberal one," he added.
Hawkish Inclinations
Clearly, Paul is no fan of Adelson. A staunch anti-interventionist, he has been critical of the Sands CEO's hawkish inclinations in the past and has accused him of using his financial clout to influence US foreign policy. It's no coincidence, suggests Paul, that Graham and Rubio also happen to be "two of the biggest hawks in Congress."
"This donor [Adelson] has chosen to not operate an online casino, and, rather than fairly compete with his online competitors, he is attempting to use his influence to outlaw Internet gambling.
"It is hard to imagine a better way to alienate millennial voters than by supporting another unconstitutional infringement on their freedom in order to aid one billionaire [neoconservative]," he concludes. "Any politician who bets on the iGaming ban is bound to come up with lemons."
Son Rand Paul continues his bid for the GOP candidacy, but seems to be falling back in recent polls. He has said that, like his father, he opposes government intervention in the online gambling debate.