British Columbia River Rock Casino VIP Director Blackballed Over Money Laundering Breaches
Posted on: January 26, 2018, 04:00h.
Last updated on: January 26, 2018, 03:33h.
British Columbia's Gaming Policy and Enforcement Branch has banned the director of VIP gambler relations at the River Rock Casino in Richmond over repeated AML violations.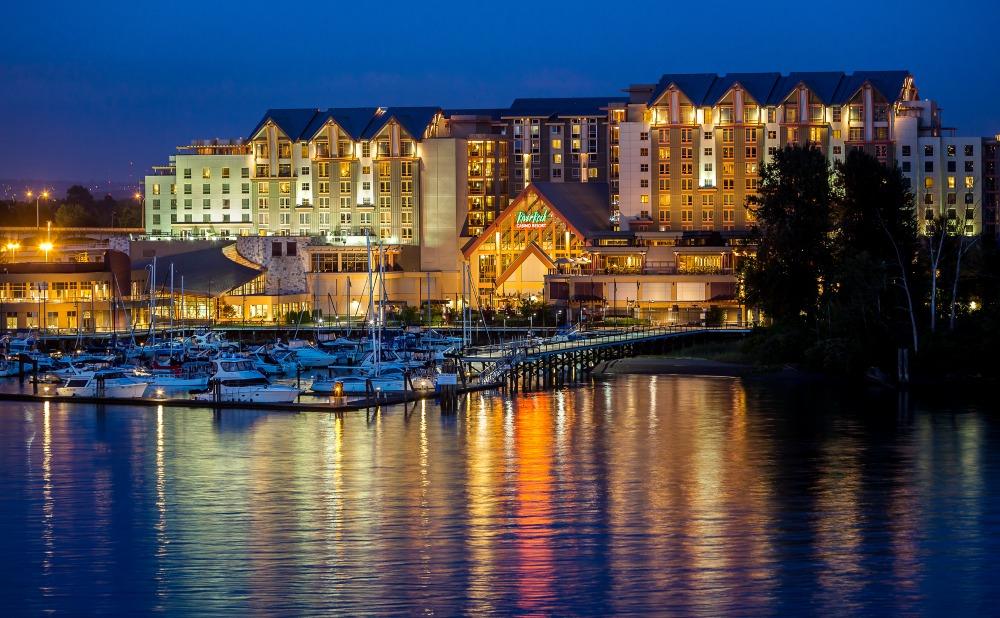 The regulator confirmed to Canadian media network Postmedia this week that Lisa Gao, whose job it was to oversee the VIP gaming tables and meet and greet high-rollers at the casino, had been deregistered, meaning she is barred from working within the province's casino industry, although the decision has been described by officials as "preliminary."
The ban was handed down for "direct violation of BC Lottery Corp and FINTRAC [Financial Transactions and Reports Analysis Centre] directives about third-party cash buy-ins," according to a spokesperson from the Ministry of the Attorney General's office.
Third-Party Buy-Ins
According to FINTRAC's definition, a "third party" in this context refers to "a person or entity who instructs another person or entity to conduct an activity or financial transaction on their behalf."
"The Financial Action Task Force, FINTRAC … and other anti-money laundering and anti-terrorist financing authoritative bodies have observed the use of third parties in several money laundering and terrorist financing cases.
It is not uncommon for criminals to use third parties as a method to evade detection by distancing themselves from the proceeds of crime," noted the organization.
River Rock has found itself at the center of a money-laundering scandal in the BC casino sector that may have only just touched the tip of the iceberg.
The province's Attorney General David Eby has hired independent investigator Peter German to examine why high-rolling gamblers from China have been permitted to flood its casinos with dirty cash.
Underground Banking Network
German was brought in after Eby discovered that a 2016 report was either disregarded or buried by the previous provincial government. The report found BC casinos to be routinely guilty of AML violations, singling out River Rock.
BC casinos are obliged by law to file reports on all cash transactions over C$10,000, as well as on all "suspicious transactions" in general. But River Rock was found to have "fostered a culture accepting of large bulk cash transactions" without checks or balances.
A separate report by the Gaming Policy Enforcement Branch mentions "suspicious nocturnal drop-offs" in the casino parking lot, which the Royal Canadian Mounted Police believe are the transactions of a huge underground banking network with links to drug trafficking and terrorism.
In recent a memo sent by the gaming regulator to a provincial government minister, and seen by Postmedia, the presence of organized crime that has built up around BC casinos is a "viable threat to public safety."
"As a matter of policy and confidentiality, we do not comment on individual employee matters," Terrance Doyle, COO of Great Canadian Gaming, which operates River Rock, told Postmedia in relation to Gao's deregistration.
"What I can say is that we would never condone or allow any conduct that is inconsistent with our company policies or with the rules put in place by our regulators," he added.
Similar Guides On This Topic