Steve Wynn Scandal Spurs Nevada Gaming Regulator to Review Licensee Workplace Sexual Harassment Standards
Posted on: March 2, 2018, 04:00h.
Last updated on: March 2, 2018, 04:10h.
The Nevada Gaming Control Board (NGCB) is sharpening its guidelines to more effectively combat sexual harassment in the workplace within the state's casino sector.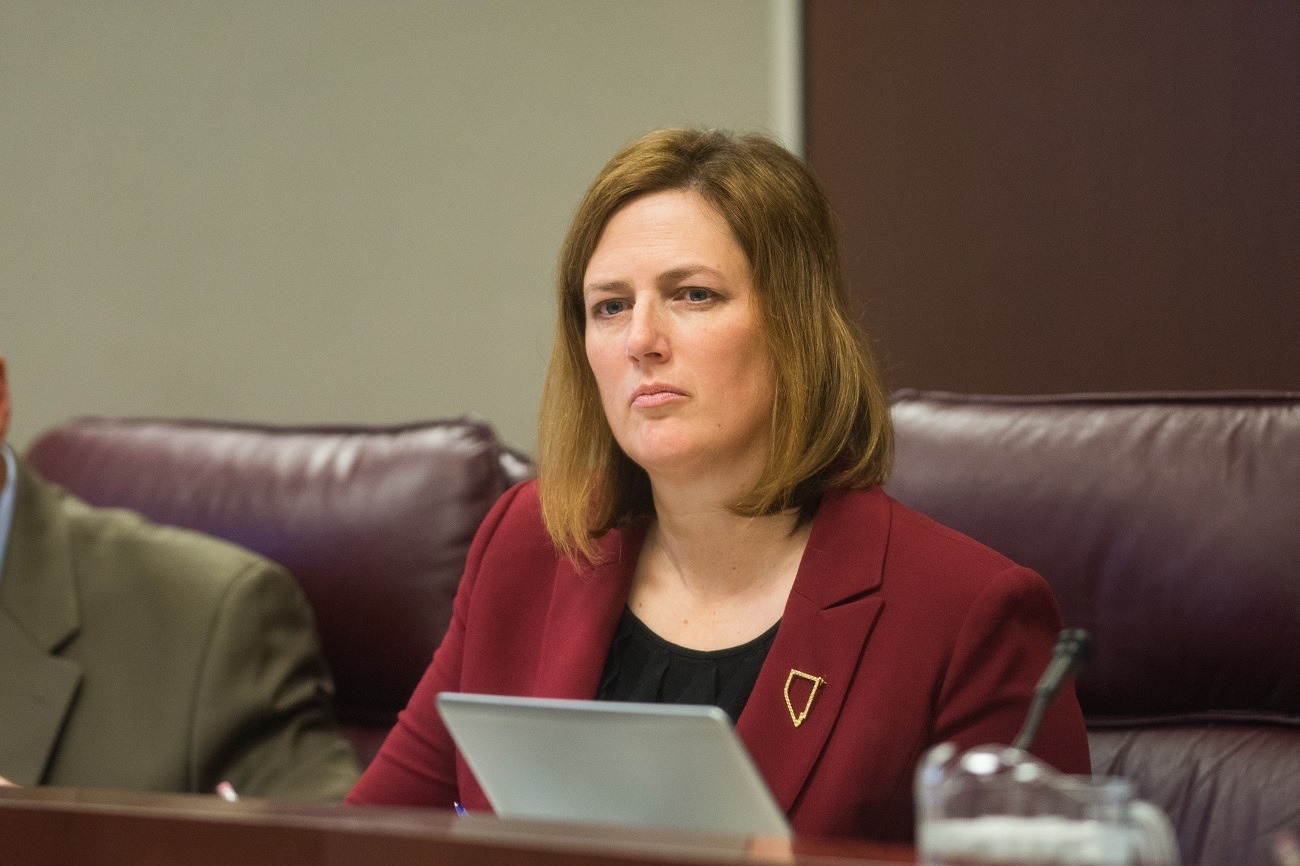 The move comes as lawsuits pile up against former CEO of Wynn Resorts Steve Wynn, who's been accused of decades-long sexual harassment of his own casino resort female employees, as well as a string of sexual assaults, including several rape allegations.
Several lawsuits from disgruntled investors, and two from alleged victims, accuse the Wynn Resorts board of wilfully covering up the alleged behavior of its CEO.
Both Steve Wynn and the company's board of directors are under investigation by the Nevada Gaming Control Board in relation to the allegations, along with similar scrutinies by regulators in Massachusetts and Macau, where Wynn Resorts both has, and is building, new gaming projects.
License Revocation Threat
According to the Las Vegas Review-Journal, on Thursday, NGCB Chairwoman Becky Harris wrote to Nevada's almost 3,000 licensees notifying them that new regulations would be forthcoming.
She invited them to offer input and to work with the control board to create a new set of standards to help operators comply with current federal sexual harassment laws. It's standard practice for Nevada regulators to develop new regulations through consultation and feedback from industry stakeholders.
The NGCB has also devised a 15-point checklist to help licensees assess the strength of their anti-harassment policies and level of compliance with current laws.
"Sexual harassment continues to be one of the most frequent complaints raised in the workplace," wrote Harris, who is the first-ever female Control Board chair. "[It] includes, among other things, bullying or coercion of a sexual nature, unwanted sexual attention and gender harassment. An anti-sexual harassment policy is a key component to sexual harassment prevention."
Harris warned, meanwhile, that those flouting current regulations in this arena would be penalized by fines or even the possibility of license revocation, which the board has authority to do under its own Regulation 5.
Severe Penalties for Noncompliance
Regulation 5 states that an entity that shows "failure to exercise discretion and sound judgment to prevent incidents which might reflect on the repute of the state of Nevada and act as a detriment to the development of the industry" will be disciplined.
Should the NGCB investigation deem that either Steve Wynn or the Wynn Resorts board have contravened Regulation 5, they could face six or seven-figure fines or license revocation, according to the Review-Journal story.
And while many of the allegations against Wynn are unlikely to be investigated by law enforcement because of the statute of limitations — or simply lack of specific evidence — for Nevada's regulators, there's no expiration date for punishable infractions.
"The law doesn't give the board any timeframe at all when something like this comes up," former control board chairman A.G. Burnett told the R-J last month. "There's no statute of limitations, there's no time period by which they have to start or complete an investigation."
Could Steve Wynn Ever Potentially Be Criminally Charged?
Two civil lawsuits filed against Wynn and the Wynn Resorts board of directors this week were from former Wynn Las Vegas massage therapists, each of whom separately claimed somewhat similar multiple incidents of unwanted and forced sexual encounters, allegedly at Steve Wynn's insistence, dating back to 2011 and 2006, respectively.
Nevada's criminal statutes state that rape — defined as "sexual assault" — can theoretically be prosecuted as long as 20 years after the fact, and for up to "no time limit," according to legal website lawyers.com. But the site emphasizes that these statutes are "broad overviews, [and to examine specific cases] for nuances and exceptions."
Similar Guides On This Topic
Most Read

Latest Casino Stocks:
Retrieving stocks data...
Retrieving stocks data...
Retrieving stocks data...
Retrieving stocks data...
Retrieving stocks data...