Crown Resorts VIP Business Nosedives After China Arrests
Posted on: February 23, 2017, 02:00h.
Last updated on: February 23, 2017, 11:37h.
Crown Resort's VIP revenue plummeted 45.3 percent in the first half of the year, according to the company's first earnings call since 18 of its staff were arrested in China for alleged "gambling crimes."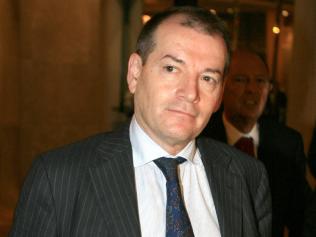 The drop in Chinese high-roller business drove down overall normalized profit by 9.1 percent on the corresponding year, the company said Thursday.
The staff members were detained in October 13 and 14 in at least four cities across the country, apparently for marketing Crown's services in Macau to VIP's on the mainland.
Despite a deadline for charges to be filed under Chinese law having long passed, they remain under arrest, without charges, at the Number One Detention Center in Shanghai.      
Their fate remains unknown, but during the call Thursday, Crown was at the very least able to offer, for the first time, some clarity about the financial impact of the arrests.
Clarity on China
"We're in a different situation now … because of what happened in China and we're waiting to see how that plays out before we resume traditional marketing in the region," said Executive Chairman John Alexander. "We're in a holding pattern."
"Frankly, we look at that as a pause rather than a retreat," he added. "We are waiting for clarity on China and the details behind that, but no intention to retreat from where we stand in the market."
But the arrests prompted the company to rein in its global expansion plans. Shortly afterwards it reduced its stake in Macau through the sale of $1.2 billion-worth of shares back to Melco Crown, the company through which it operates Macau casinos jointly with Lawrence Ho.
It also initiated a complete shake-up of the board, which had been criticized in the wake of the arrests, with James Packer returning.
On Thursday, it was announced Alexander, a Packer loyalist who was named chairman last month, will also take over the CEO role from Rowen Craigie next week, as the company refocuses on domestic operations.
Shareholder Lawsuit
Crown Resorts is also facing a class action lawsuit over the arrests, led, on behalf of shareholders, by law firm Maurice Blackburn. It's their contention that the company knew its VIP strategy in China was risky and it should have communicated this to shareholders.
Shortly after the news of the detentions, Crown's shares fell 14 percent in one day, wiping more than $1.3 billion off the company's market value.
Stock rebounded by 8.9 percent on Thursday, to their highest level since the arrests, following the news that Crown would be paying shareholders a special dividend of 83 Australian cents per share.